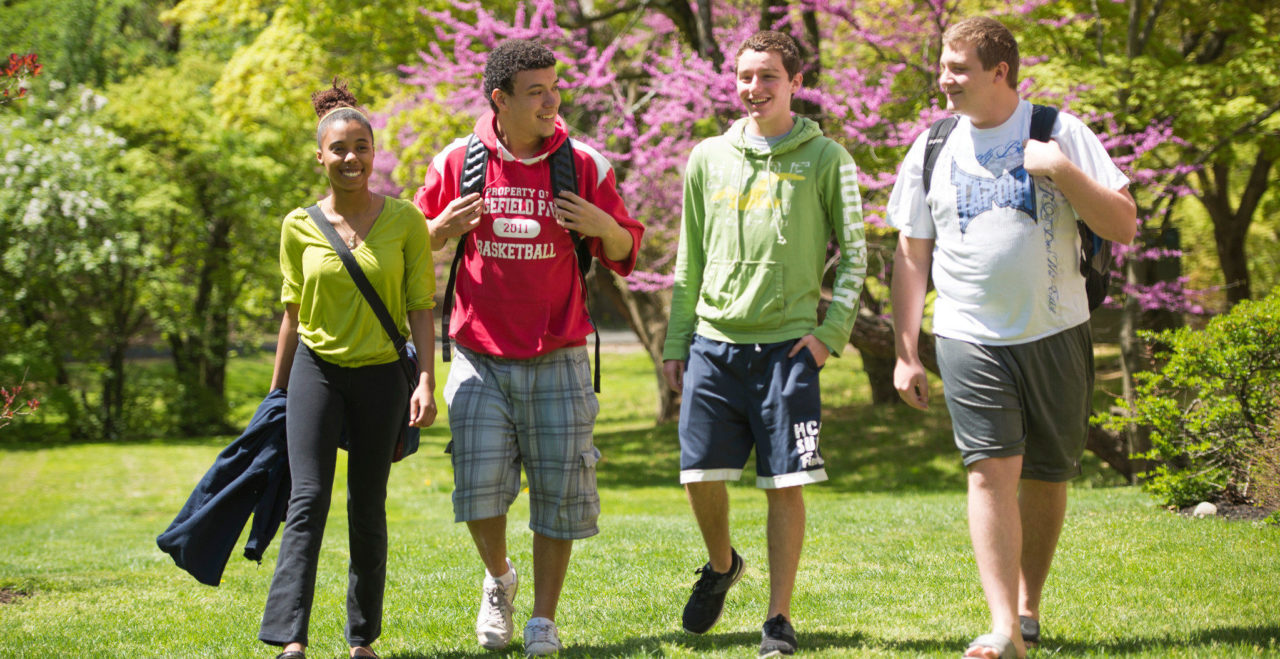 The world is teeming with languages, and language study is the perfect complement to any career path. English has international currency, but it isn't universal, and languages aren't just for humanities majors. Language skills will always confer a unique advantage in global and domestic markets, in education, in health professions, in hospitality and tourism—the list is endless. That's not to mention the untranslatable beauties and new habits of mind that you'll discover in the encounter with a new language.
Even if you're a heritage speaker or have already taken courses in a language, think about taking your skills to the next level, or adding yet another language to your repertoire!
While FDU does not have active language majors, the department offers language sequences and associated minors in Spanish (coded SPAN), Italian (ITAL), French (FREN), German (GERM), Japanese Studies (JAPN), and Latin American Studies.
We also commonly offer American Sign Language (LANG or SIGN), Arabic (ARAB), Chinese (CHIN), Russian (RUSS), and more on one or both campuses. Faculty members know other languages they are sometimes able to take on as independent studies—it never hurts to ask!
Reciprocity agreements with Drew University and the College of St. Elizabeth, both within walking distance of the Florham Campus, provide even more options for upper-level language study.
FDU has exchange programs in place with the University of Bergamo in Italy and the University of Lyon in France, and a well-established study abroad program in Chengdu, China.
Partner universities in Germany, France, Italy, Spain, the Netherlands, the Czech Republic, South Korea, the Dominican Republic, Costa Rica, and Brazil round out the opportunities for taking language study global.