"We build the bridge between student and professional life"
About us
The American Society of Mechanical Engineers (ASME) is a not-for-profit professional organization that enables collaboration, knowledge sharing and skill development across all engineering disciplines, while promoting the vital role of the engineer in society. ASME codes and standards, publications, conferences, continuing education, and professional development programs provide a foundation for advancing technical knowledge and a safer world.
| | | |
| --- | --- | --- |
| | | |
| RESEARCH | DESIGN | CONTRACTING |
| Current research activities are in the areas of controls and robotics, energy, power generation, fluid mechanics, MEMS, nanotechnology, and biomechanics. | Design is the discipline that shapes human experiences in specific situations to improve quality. It includes the design, development, and manufacture of machinery and devices. | Mechanical contractors oversee the mechanical projects for organizations. They are responsible for the heating or cooling systems, refrigeration, piping, and plumbing. |
Who We Are:
The ASME chapter at Fairleigh Dickinson University is part of the vibrant global ASME community and aims to provide students with real-world engineering experiences.  As part of this commitment, ASME hosts a monthly seminar series, where professional engineers come and speak about their career path and experiences in the industry. Send us an email to learn more, or stop by one of our events!
Contact us at: Fairleigh.asme@gmail.com
| | | | |
| --- | --- | --- | --- |
| President: Steven Pini-Duin | Vice President: Gurwinder Singh | Public Relations: Anthony Figueroa | Treasurer: Chloe Pe |
| Secretary: Kimberly Vivar | Officer: Patrick Helstrom | Officer: Shane Rossillo | |
Faculty Advisor (Dr. Christopher Stubbs): cstubbs@fdu.edu
Previous Events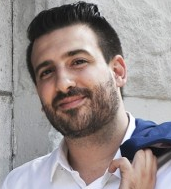 12/2/2022: Steven Mangone
Valcor Engineering Corporation
Steven is an Engineering Group Lead for space vehicles.  He currently oversees a team of Design Engineers at Valcor Engineering Corporation to support projects through concept phase to preliminary design and development testing.  He has previously worked at General Dynamics and Arkwin Industries.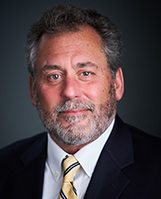 April (4/29/2022): Vince Spiezio
President of Mid-Atlantic Mechanical
Vince Spiezio is owner and president of Mid-Atlantic Mechanical and has been with the company since its inception 44 years ago. He has expanded the company from a specialty piping contractor to a full service Mechanical Contractor that self performs, HVAC, Sheet Metal Fabrication and Erection, Process Piping, Plumbing, Complete Design Build Projects, as well as HVAC and plumbing service and maintenance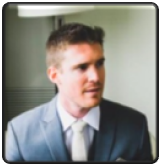 2/25/2022: Devin Murray
Engineering Section Head
Moog Space and Defense Group
Devin is an engineering section head for rotary and linear hydraulic actuator development for military applications. Previously, he worked on submarine systems at General Dynamics Electric Boat. He specializes in specification development and sub-contractor interfacing.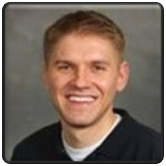 11/12/21: Robert Wojno
Autonomous/Active Chassis Systems Engineer
General Motors
Robert is an Autonomous and Active Chassis Systems Engineer for General Motors, specializing in serial messaging architecture and arbitration, by-wire/autonomous system integration with hardware and software redundancy, fault-tolerant focus, driver modeling/machine learning development/integration, functional safety, hazard analysis, and risk assessment.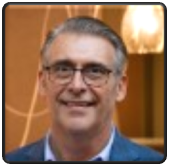 10/8/21: Peter Sterrantino
Research and Development Engineer
Stryker Orthopedics
Peter has over 25 years experience developing software and electronic hardware for the medical and aerospace industries. He specializes in managing software and hardware development in highly regulated industries like medical, defense, and aerospace.