Join us at our Professional Development Program (PDP) Events
Students, alumni, and industry professionals help to shape each semester's offerings, and events are very popular and well attended. We are committed to bringing more business leaders and industry experts to campus to discuss the latest issues and trends. Over the past three years, PDP has held more than 30 events at both New Jersey campuses.
Videos of past events are posted on the Silberman YouTube channel.
Spring 2022 Calendar of Events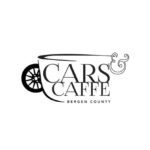 6/26 Florham Campus Cars and Coffee sponsored by Bergen Country Cars and Caffe, time TBD (Sunday)
More about our Professional Development Program (PDP)
Our Professional Development Program (PDP), active on both New Jersey campuses, provides a wide range of opportunities for students to meet and learn from leading business executives and alumni, and teaches students the soft skills that are essential to success. The goal of the Silberman College of Business Professional Development Program is to enrich your learning and preparedness for your career by offering workshops, talks, panel discussions, networking opportunities, and resources to help you secure a rewarding position in your field.
General Professional Development Program Topics
Freshman Workshops
Introduction to Professional Development Program
Resumes and LinkedIn
Resumania
Have your resume reviewed by our Internship, Placement, and Outreach Team!
Accounting and Finance: Recruiting and Networking
HR Roundtable Discussion
Professor of Management
Corporate Information Sessions
AYCO Information Session
Eric Mattheson
Bank of America Information Session
Michael Convicer
HSBC Information Session
Barth Frank
International Radio & Television Society
Learn about careers in media with CEO Joyce Tudryn
FDU Alumni Speakers and Panelists
Marketing Careers Panel Discussion
Gino Abbate, Sarah Koves, Kathryn Becht, Rick Laughland
FDU Super Star Alum
Elisa Padilla, MBA Marketing '02, Senior Marketing Executive 
Contact Information
Connect with Silberman College of Business on social media