Metro Fall Family Weekend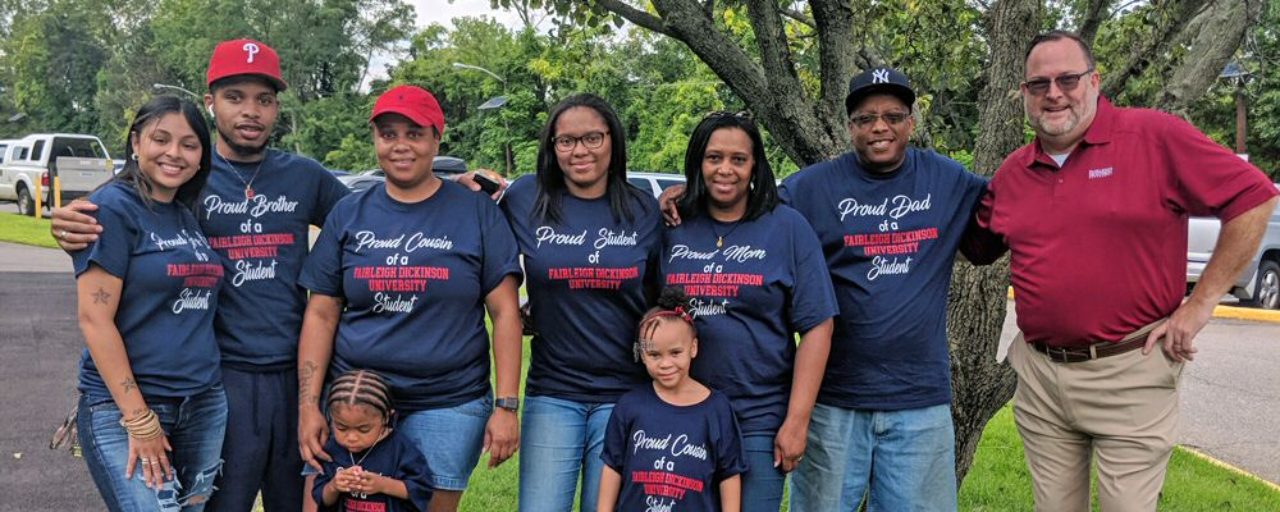 Friday and Saturday, October 4 and 5, 2019
Family Weekend is an opportunity for students, alumni, and their families to get together for fun on campus.
Events on campus are free to families excluding some meals.
Please register for the weekend.
Agenda
Friday
7 PM Student Union Building 50th Anniversary Celebration Event
We invite all current FDU community, alumni, former professional and student employees of the SUB, and student leaders to celebrate 50 years of enduring connections through services and programs at the Student Union.
8:30 PM FDU Alumni Event
Event hosted by Alumni Relations in the Metropolitan Club, Alumni Hall. All FDU Alumni are welcomed.
Saturday
11 AM Family and Alumni Weekend check-in registration on Commencement Green
11 AM to 4PM Family and Alumni Weekend Festival on Commencement Green
Families will be able to enjoy the crisp fall weather and our campus along with food, games, inflatables, pumpkin painting and entertainment.
Noon to 3 PM Family and Alumni Weekend BBQ on Commencement Green
Cost: $5.00 All You Can Eat (Children under 5 eat free)
1 PM to 2 PM Paint and Snack in Riverside Cafe (Group 1)
2 PM to 4 PM Paint and Snack in Riverside Cafe (Group 2)
4 PM to 6 PM FDU Feast of Lights: Food & Beverage Garden behind Dickinson Hall
Enjoy good food, company and music by WFDU Retro Radio, playing your favorite oldies!
5 PM Women's Volleyball Game vs. LIU in the Rothman Center.
Contact Information
Jessica O'Brien Associate Dean of Students
Contact Information
Jocelyn Moses Assistant Dean