Dr. Nicholas David James Baldwin, F.R.S.A.
Dean and Director of Operations,
Wroxton College of Fairleigh Dickinson University
Dr. Baldwin obtained a B.A. (Hons.) Degree in Special Politics from the University of Hull in 1979 and was later awarded his Doctorate from the University of Exeter for which he focused on the Contemporary House of Lords. While at Exeter he began lecturing on national and international politics at the University, as well as at the Polytechnic in Plymouth (as the University of Plymouth was then known) and to groups such as the Devon and Cornwall Police, the Royal Marines, the Royal Navy, and the W.E.A. At the same time, he also worked as a research assistant in Industrial Relations.
He served as Special Assistant to a group of Members of the House of Lords in the early 1980s, and in the 1983 General Election was a Candidate for election to the House of Commons.
In the summer of 1984, he was appointed Lecturer and Tutor in British Government and Politics at Wroxton College. In August of the following year, he was appointed Head of the College – the chief academic, administrative, and financial officer with responsibilities for the organization, development, management, and operation of the College. It is a position he has held since then. In addition, he has continued to carry a full teaching load as Lecturer and Tutor in British Government and Politics.
An authority on Parliament, Dr Baldwin is a member of the prestigious Study of Parliament Group and an Associate of the Centre for Legislative Studies. Among a large number of journal articles, other articles, reviews, etc., his publications include:
Legislatures of Small States: A Comparative Analysis, (Routledge, Abingdon, Oxford, England, 2013) [Published in paperback 2014]
Beyond Settlement: Making peace last after civil conflict (with VE Shields) (FDU Press/Associated University Presses, USA, 2008),
Mastering British Politics (with FN Forman) (Palgrave/Macmillan, 2007, 1999 and 1996),
Parliament in the Twenty-First Century (Politico's/Methuen, 2005),
Executive Leadership and Legislative Assemblies (Routledge, 2005),
Legislatures and Executives: An Investigation into the Relationship at the Heart of Government (Frank Cass, 2004),
Second Chambers (with D Shell) (Frank Cass, 2001),
and contributions to:
The House of Lords: Its Parliamentary and Judicial Roles (Hart, 1999
The Law and Parliament (Butterworths, 1998),
The House of Lords at Work (OUP, 1993), 
Parliament & Pressure Politics (OUP, 1990),
Parliament in the 1980s (Basil Blackwell, 1985)
He has also compiled, edited, and written the introduction to The Wroxton College Cook Book, (Office of Global Learning, Fairleigh Dickinson University, USA, 2021) and continues to be working on – and involved with – a number of writing projects.
Dr. Baldwin is a member of the Editorial Board of The Journal of Legislative Studies and of The Study of Parliament Group. In addition, he has served as a series editor with responsibility for developing & soliciting manuscripts for Fairleigh Dickinson University Press,/Associated University Presses; a member of the External Award Boards for both the Professional Certificate in Public Sector Delivery and the Certificate of Managerial Skills; and is a Faculty Advisor to the Corporate Communications Institute.
Dr. Baldwin has lectured widely in Great Britain and abroad and has also been responsible for organizing a large number of national and international conferences on political, business, criminal justice, public administration, communications, and healthcare matters, including between British MPs/Peers and American Congressmen. In addition, Dr. Baldwin has organized more than 80 Undergraduate Conferences on 'Parliament Today', 'Britain and the European Union', and 'The Politics of Northern Ireland' held in the British Houses of Parliament, the institutions of the European Union in Brussels and in Stormont (NI).
In 2000 Dr. Baldwin was made a Fellow of the Royal Society of Arts (F.R.S.A.).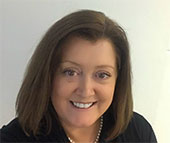 Dr. Linda Lee-Davies is a lecturer and tutor for the Fundamentals of International Business, and Professional Business Communications. Following a Business degree, Dr. Lee-Davies achieved an M.B.A. at Henley Management College, a Post Graduate Certificate in Teaching in Higher Education, and then a Ph.D. in Leadership at The University of Chester. Dr. Lee-Davies has taught in Germany, Singapore, Dubai, and Cyprus as well as across the UK. She also ran an Executive M.B.A. program for over ten years and is published in academic research and writing in the field of international leadership.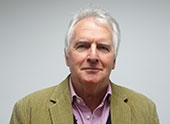 Dr. Charles Garrity is a tutor-in-residence and tutor and lecturer in psychology and communications. After eight years serving in the Royal Marines, a period at the British Government Home Office, two years with the Sultan of Oman's Air Force, and time working with a housing project and activity program, Dr. Garrity has concentrated on teaching. Prior to joining the Wroxton faculty, he was at the University of Exeter. A specialist on the Middle East, his current research is on culture, belief systems, globalization, and ecology. Dr. Garrity's baccalaureate, master's, and doctoral degrees are from The University of Exeter.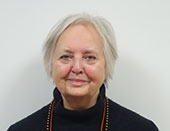 Wendy Hart is a tutor and lecturer in the History of Art. After a career with the National Film Board of Canada, the Arts Council of Great Britain, and as a personnel manager, she has concentrated on her own painting and art studies. As a successfully commissioned artist, she has exhibited widely and is an art/art restoration scholar. She holds B.A. and M.A. degrees from Oxford Brookes University and is Vice-President of the Banbury Fine Arts Society.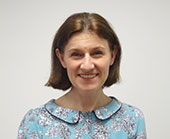 Dr. Angela Morris joined the faculty in the fall of 1995 and is now a tutor and lecturer in social policy and history at the College. A graduate of the University of Hull, Dr. Morris received her M.A. and Ph.D. from the University of Essex, researching the Labour Party and Electoral Reform. Dr. Morris thinks that understanding the past can help us make sense of the present and help to shape our future.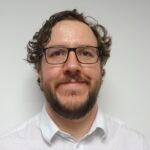 Dr. Charles Morton is a tutor and lecturer in English Literature and Theatre. He took his B.A. in English and Theatre Studies at the University of Warwick, and his M.A. in Shakespeare and Theatre at the Shakespeare Institute, University of Birmingham, where he also completed his Ph.D. in Shakespeare Studies. His thesis examined the influence of Shakespeare on the work of Harold Pinter. This research has developed into a monograph, Harold Pinter's Shakespeare, which is being published by Routledge in 2022. His research interests cover both Shakespeare and early modern English drama, as well as post-war British theatre. He is also a theatre director and has performed on BBC Radio 3 and with the Royal Shakespeare Company. Dr. Morton teaches Sixteenth and Seventeenth-Century Playwrights, Shakespeare and Modern Novels on Screen (Spring Semester), and Women and Women's Writing, Shakespeare and 20th and 21st Century Playwrights (Fall Semester).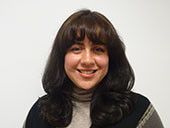 Dr. Lorena Nessi joined the Wroxton faculty in 2022 and teaches communication, culture, and media. She also works at the University of Oxford and has experience as an award-winning journalist at the BBC in London and as a television producer in Mexico and Japan. Dr Nessi's publications range from journalistic to academic. Her Bachelor's was in International Relations, her Master's degree in Globalization, Identity and Technology, and her Ph.D. in Communication, Sociology, and Digital Cultures.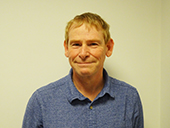 Dr. Julian Onions studied for his Ph.D. in astrophysics at the University of Nottingham. There he continues to study computer models of galaxy formation using some of the biggest computers in the world, which build model universes using mostly dark matter. He also helps out with undergraduate teaching and various outreach activities. At Wroxton he teaches the introductory astrophysics course that covers everything from the night sky, planets, stars, and galaxies to the big bang and cosmology.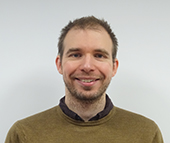 Andrew Rose is the lecturer and tutor for Creative Writing and also the College Librarian. He has a degree in English Literature and Creative Writing from Lancaster University and an MSc in Information and Library Management from the University of Bristol. He has written three novels. He hopes that his students will leave his class with a passion for writing and a love of reading.