The Pinnacle Award is the highest honor the University bestows on a graduating student. One student from each campus who has demonstrated academic excellence, public service and commitment to the University is honored. Winners will address their fellow graduates and the assembled audience.
Student Pinnacle Winner – Florham Campus
Christian Guevara-Rodriguez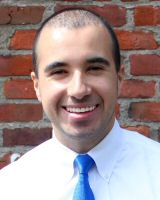 Christian Javier Guevara-Rodriguez, of Parsippany, NJ will graduate with a double major in both Criminology and Sociology with a minor in Spanish Language and Literature. During his four years at FDU, he has successfully completed five internships in the field of criminal justice and worked three jobs while maintaining a high GPA. He served in the Student Government Association (SGA) and most recently held the position of Vice President of Student Affairs. Christian was part of the Honors Program since his freshman year and spent time mentoring the younger honors students. After graduation, he will be working with the Department of Justice and will attend graduate school to pursue his Master's Degree in Criminal Justice at FDU's Metropolitan Campus.
Student Pinnacle Winner – Metropolitan Campus
Melissa Dalessio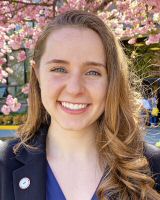 Melissa Dalessio, of Paramus, NJ, will graduate with a Bachelor of Arts in Criminal Justice with a minor in Social Justice Advocacy. Melissa has been very involved on campus during her time at FDU. She worked as an Orientation Leader, Information Desk Supervisor, Senior Programming Assistant for the Dean of Students Office and Graduate Assistant of Operations of the Student Union Building. Melissa also served the community as part of the Office of Student Life Publicity Team, a Student Union Board member, Andrew Goodman Foundation Team Leader, Commuter Council President, Campus Planning and Steering Committee member and Admitted Students Day senior speaker. Melissa also studied at Wroxton College. After graduation, Melissa plans to continue her studies as part of the 4+1 Combined Degree Advantage program and will earn her Master's degree in Criminal Justice in 2020.
Student Pinnacle Winner – Vancouver Campus
Natalia Alejandra Montano Gonzalez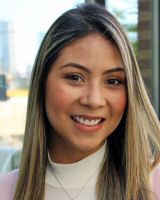 Natalia Alejandra Montano Gonzalez, from El Salvador, will graduate summa cum laude with a Bachelor of Science in Business Administration: International Business with a minor in Digital Marketing. During her time at FDU Natalia has been very involved both on- and off- campus. She held an internship with the Consulate General of Brazil and studied abroad at IESEG School of Management in France, a top European business school. Upon finishing her studies, Natalia plans to pursue a career in Marketing.