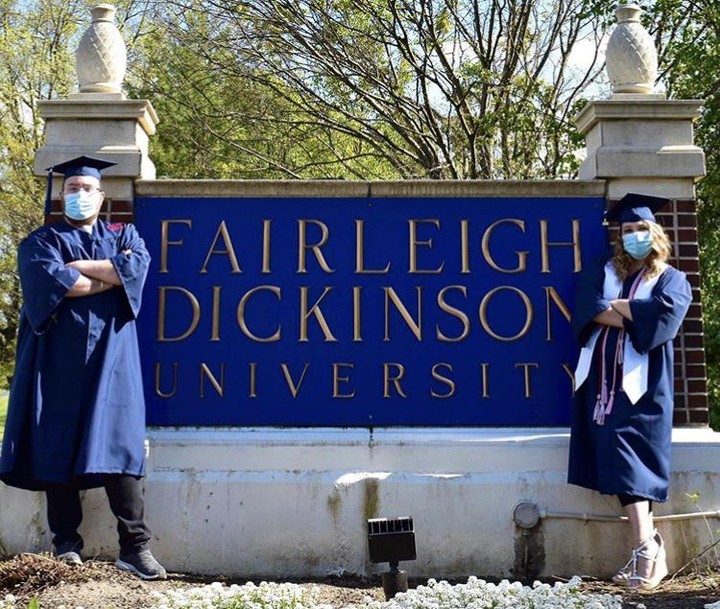 Fairleigh Dickinson University's longstanding tradition and current preference is to hold a University-wide ceremony at a venue that can accommodate our large number of graduates (with social distancing measures in place as well as other precautionary measures like face coverings). If this is not permissible under state guidelines and/or if we cannot get approval for such a ceremony at a place like MetLife in time to properly plan such an event, we need to have another option for our graduates.  
We have decided that should we not be able to schedule a University-wide event at a large venue, we will instead plan to hold a series of smaller ceremonies to recognize our graduating class. The exact location, dates and times are yet to be finalized, but graduates should plan for an event shortly after finals conclude on May 14. We apologize for the uncertainty that remains and we appreciate your understanding and patience.  
No matter the size of the ceremony, graduates will have their names read and will walk across the stage and be recognized by FDU for their outstanding accomplishments. The number of tickets allotted to each graduate will depend on state guidelines. COVID-19 protocols will be in place and strictly followed, including requirements for social distancing and face coverings.  
The ceremonies will be live-streamed for those unable to attend in person.  
Class of 2020 
FDU has not forgotten about the Class of 2020. While the graduates were bestowed their degrees in virtual exercises last May, we remain committed to providing an in-person ceremony (or ceremonies). This may take place soon after the Class of 2021 ceremony. We will update you as soon as possible. 
What's Next?
Students must file with the Office of Enrollment Services to notify the University that you intend to graduate in May 2021. The application is located in WebAdvisor under Academic Profile. Click on the link: Application for Graduation. You will be notified by the Records Department if you meet degree requirements, shortly after you declare.
A graduation application fee will be billed to your account and it will be noted in WebAdvisor on your student bill.