Congratulations, Class of '22!
Wednesday, May 18, 2022
The Commencement ceremony for graduates of FDU's New Jersey campuses will be held on Wednesday, May 18, 2022, at MetLife Stadium in East Rutherford, New Jersey. The ceremony begins at 9:30 a.m. and will be held rain or shine. The FDU community looks forward to celebrating this momentous occasion with you!
Livestream Link
For people unable to attend commencement at MetLife Stadium, FDU will broadcast the ceremony via livestream.  Please follow the link below to join in celebrating your graduate's achievement.
Livestream – Commencement 2022
Senator Booker Honors Class of 2022
View a special message to the Fairleigh Dickinson Class of 2022 from U.S. Senator Cory Booker, who holds an honorary doctorate from FDU.
Academic Regalia
Regalia (cap, gown and tassel) must be worn by all students participating in Commencement. Click below to place your online order.
Important information:
The deadline for Free shipping to campus is March 29, 2022
The deadline for Ship-to Home (fee applicable) is April 29, 2022
Declaration of Candidacy
Candidates must file with the Office of Enrollment Services to notify the University that they intend to graduate in May 2022. The application is located in Self-Service under Academics. Click on Graduation Overview where you will see your program and the link to Apply for Graduation. You will be notified by the Records Department if you meet degree requirements, shortly after you declare. The deadline to declare is April 15, 2022.
A graduation application fee will be billed to your account and it will be noted in Self-Service on your student bill.
Graduate Salute
At the Graduation Salute event on each campus, students will have the opportunity to pick up their caps, gowns, hoods, and announcements, have graduate portraits taken, and purchase class rings and degree frames.
The Graduation Salute 2022 dates are:
Metropolitan Campus
Monday, May 2, 2022
11 AM to 6 PM
Riverside Cafe
Florham Campus
Thursday, May 5, 2022
11 AM to 6 PM
Student Center Mall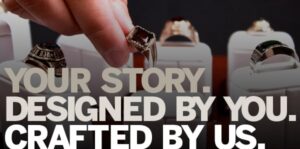 Be a part of the Tradition! Commemorate your achievement with your FDU Class Ring.
HURRY! ORDER NOW TO RECEIVE YOUR DISCOUNT OFFER:
$300 OFF 10K Use Code: HJRING300
$400 OFF 14K Use Code: HJRING400
$500 OFF 18K Use Code: HJRING500
$100 OFF AURISTA AND EXTREME SILVER Use Code: HJRING100
$125 OFF WHITE ULTRIUM Use Code: HJRING125
Calling all members of the Class of 2022! Leave your legacy through the Class Gift Campaign. Visit support.fdu.edu/classgift and make a gift of at least $20.22 to receive a philanthropy cord to wear during Commencement, or as a reminder of the legacy you are leaving behind at your alma mater.