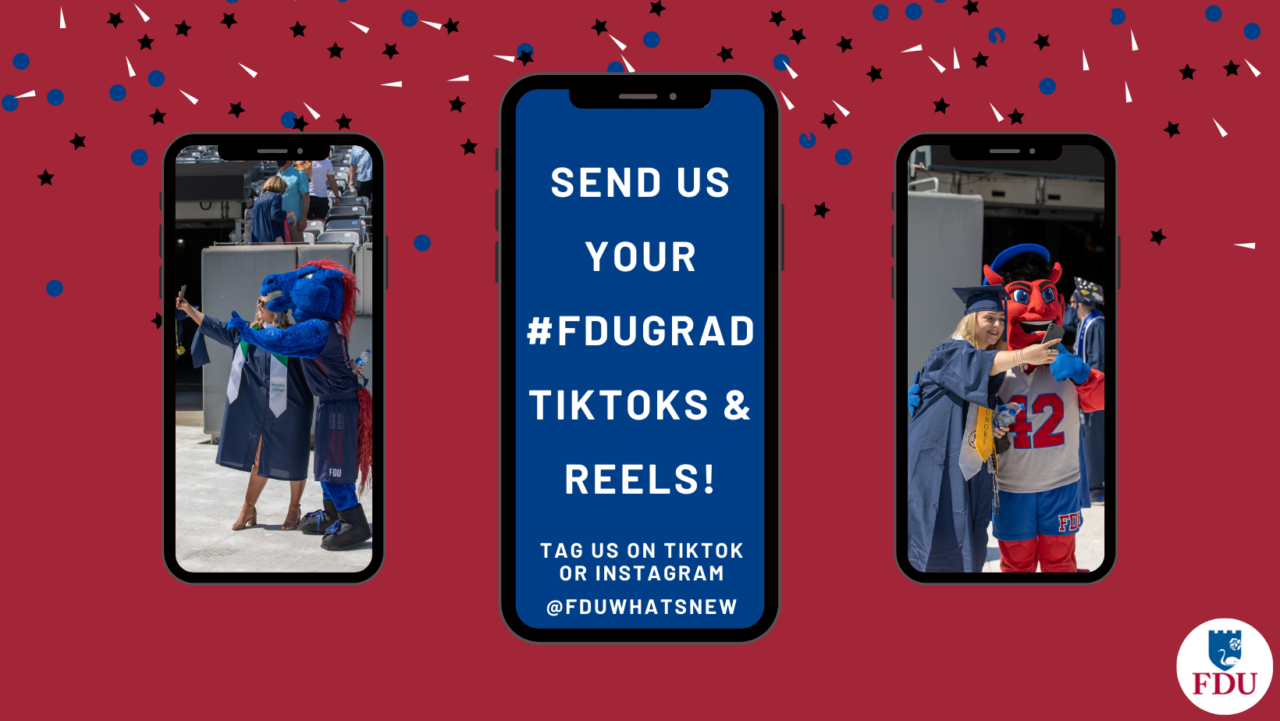 #FDUGrad
Use #FDUGrad on your Instagram, Twitter, Facebook and TikTok posts about Commencement for a chance to be featured on our @FDUWhatsNew University channels!
Don't forgot to head over to Snapchat to use our #FDUGrad Geofilter! 
Use our GIFs!
Use our FDU graduation GIFs on Instagram, Snapchat, and TikTok by typing #FDUGrad in the GIF search bar.