Commencement: A Salute to FDU's Class of 2022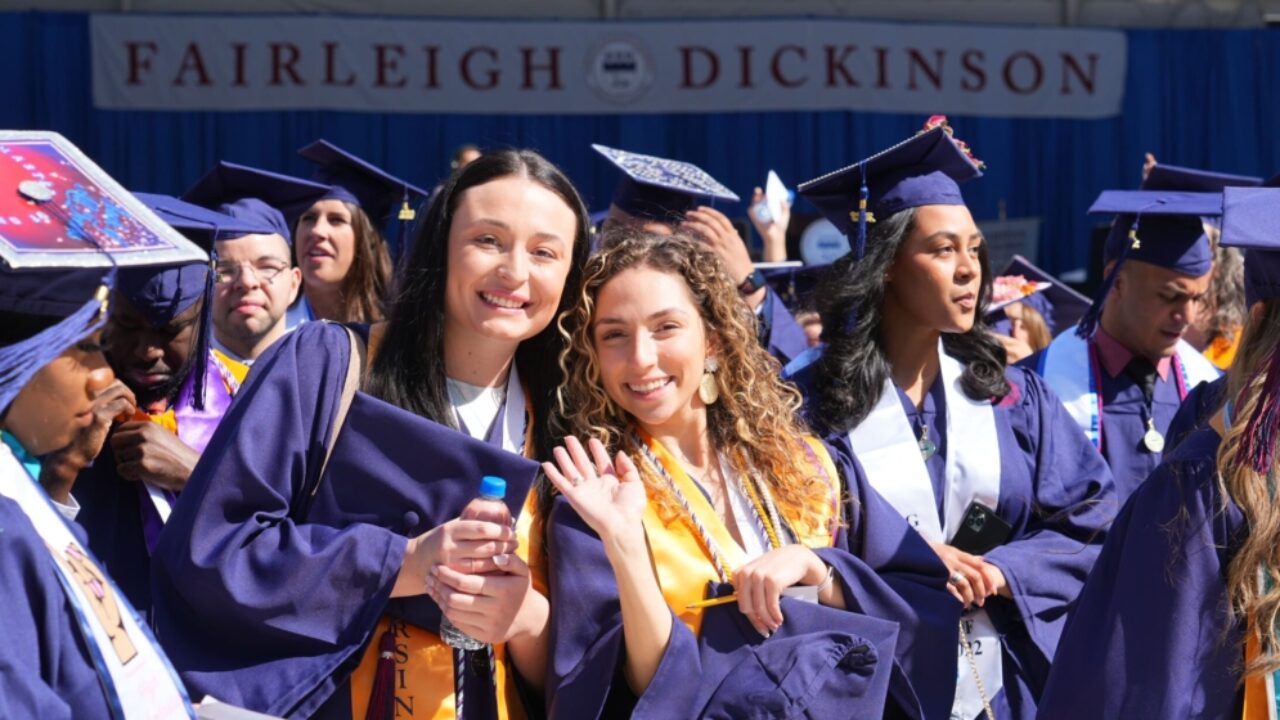 Class of 2022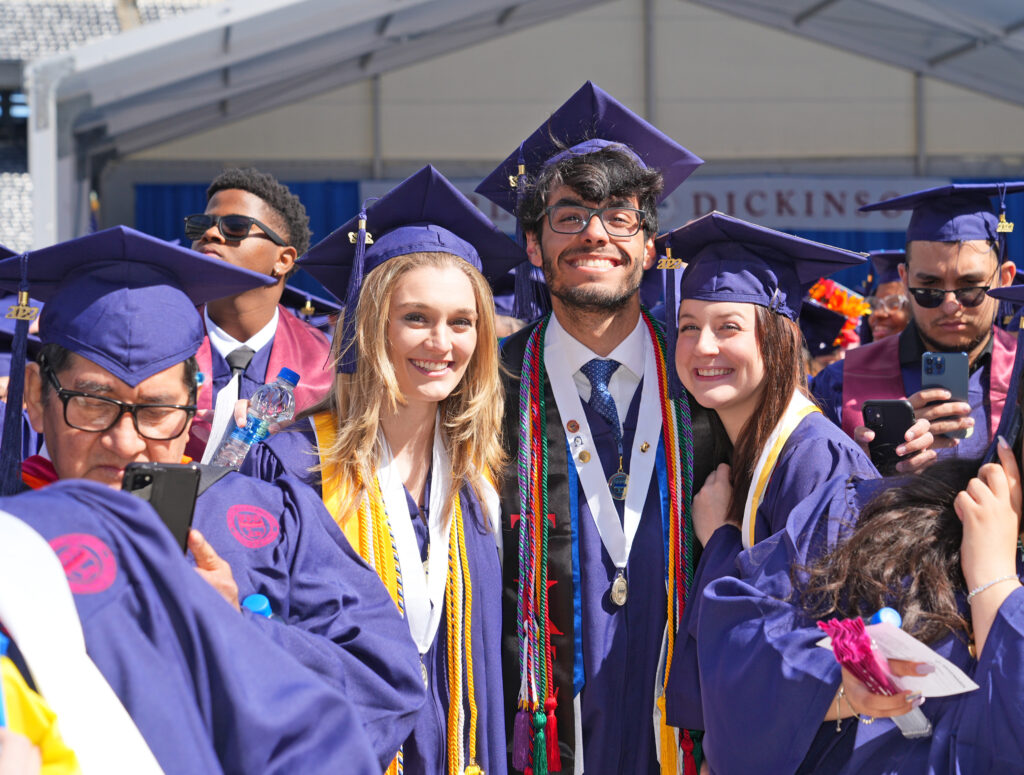 By Kenna Caprio
Photos: Bill Blanchard and Jayden Diamond

May 18, 2022 — Graduates, students, parents, family, friends, faculty, staff and alumni came out in droves for graduation, as Fairleigh Dickinson University celebrated the Class of 2022.
The University's 79th Commencement ceremony — broadcast live on the web so loved ones around the world could join in the celebration with their graduates — was held at MetLife Stadium in East Rutherford, N.J., on May 18.
University President Christopher Capuano began the ceremony by saluting the graduates for their accomplishments, particularly for persevering through the COVID-19 pandemic. "What all of you had to overcome over the last two-and-a-half year period, what you have endured to get here today, is nothing short of remarkable," he said.
Early in the ceremony, Capuano gave special recognition to Richard Salkind, a 90-year-old Korean War veteran, who received his diploma and degree this spring.
Student Pinnacle Award recipients Lisa-Monet Jefferson, representing the Metropolitan Campus, and Taylor Bellardino, representing the Florham Campus, addressed the graduates, urging courage and perseverance.
"Let's be proud of the four-year journey we've undergone and the growth we've experienced from freshman year to now. Let's grab each and every opportunity! Don't forget that success isn't defined by whether that opportunity works out or not. Success is simply the courage to try, regardless of the outcome," said Jefferson.
"I have come to believe that hard work and discipline can create a successful path to the future despite the reality of rejection and hardship. I ask one thing of you today, and that is to never give up on what makes you unique, what brings you joy, and what you have determined to be your dream," said Bellardino.
Ha Thu Anh Pham, the Vancouver Campus Student Pinnacle Award recipient, spoke earlier at that campus's ceremony on May 5.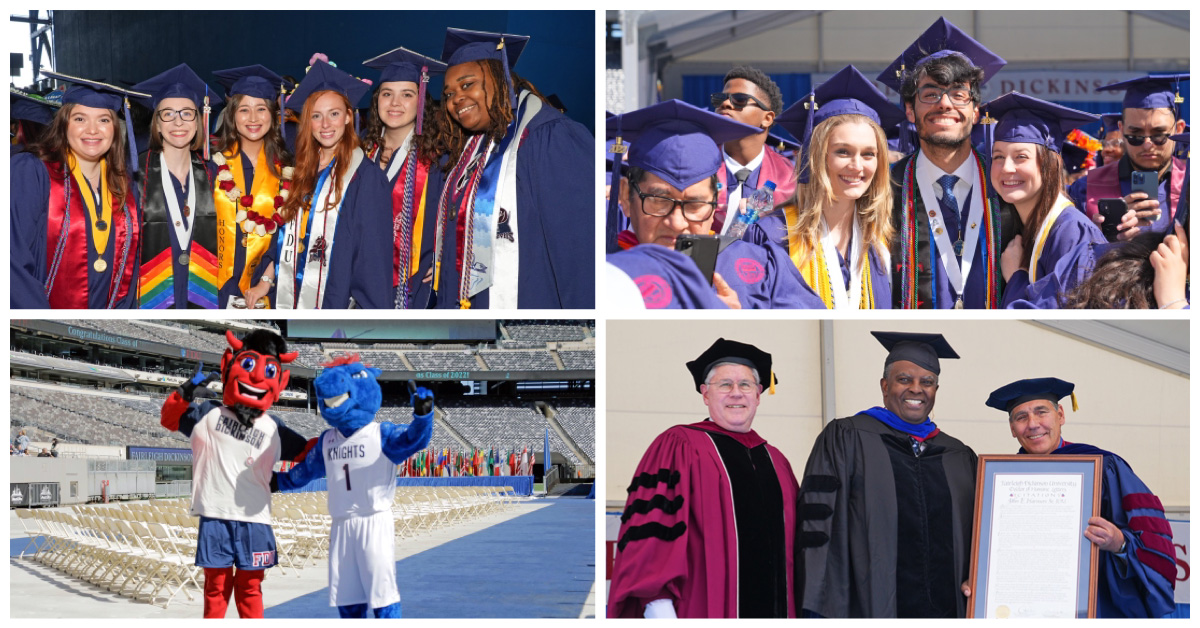 Alumnus John Harmon, BS'83 (Ruth), the founder and CEO of the African American Chamber of Commerce of New Jersey (AACCNJ), delivered a Commencement address and received an honorary Doctor of Humane Letters. Harmon, a first-generation college student, paid homage to his family and education, infusing his speech with enthusiasm and pride for FDU.
"The moment has now arrived for you to apply your life experiences, with the instructions, counseling, and mentoring you have received at Fairleigh Dickinson University, to make a difference in this world," said Harmon. "I say this world because FDU has equipped you to conquer anything you set your heart to attain or achieve."
The University conferred the degrees of the more than 2,400 students at the associate, bachelor's, master's and doctoral levels.
Capuano concluded by saying, "Graduates, go forward with courage and grace — fortiter et suaviter — carrying with you the traditions, strengths, and dreams of this great institution."