Five questions with Divya Kanabar, the 2023 Vancouver Pinnacle Award recipient
Interview by Kenna Caprio
May 2, 2023 — Once she graduates, Divya Kanabar is looking forward to pursuing two different career paths — first, as a backend software engineer, putting to use her degree in information technology, and second, as a wildlife conservationist, a passion she renewed on the nature trails and paths of British Columbia, Canada. "It's our responsibility to use our skills and resources to help those in need," says Kanabar, and that's her aim, no matter her career path. "I want to help create a brighter future for our planet."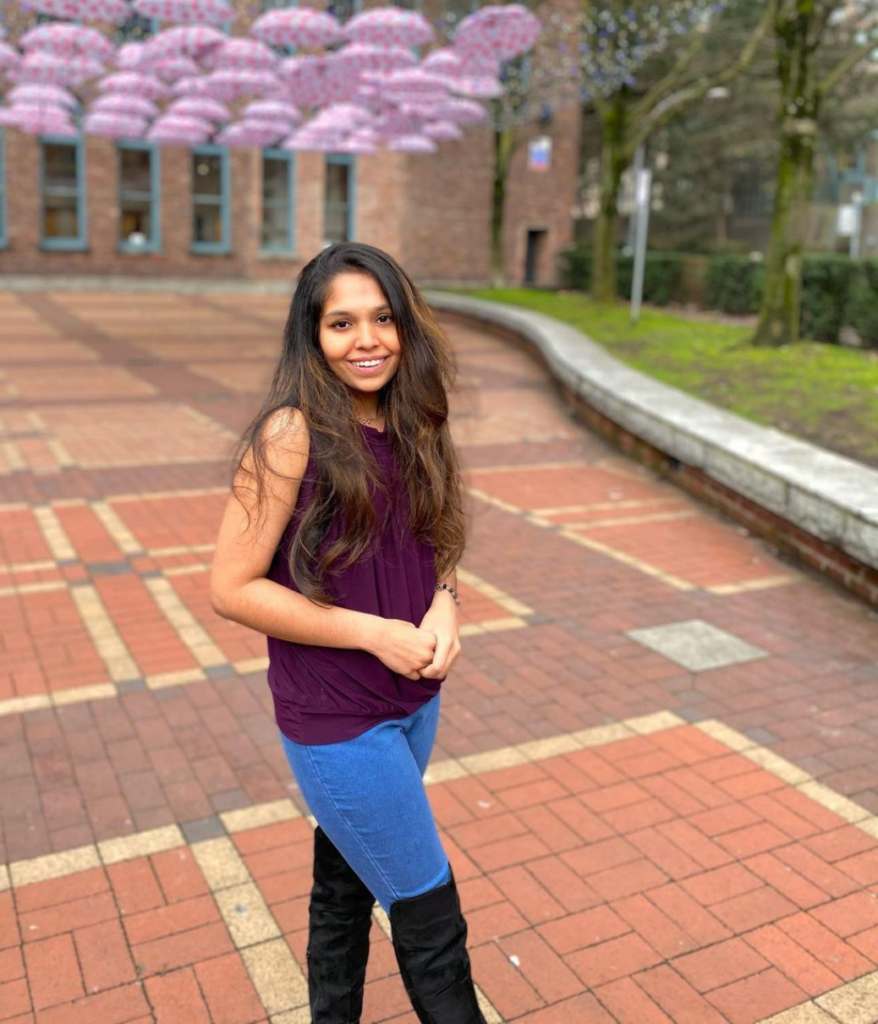 FDU: If you could relive your college days at FDU, what would you do differently?
Divya Kanabar: I always wanted to participate in National Model United Nations, and go to the competition and represent FDU with the bonus of getting to visit UN headquarters. I didn't have a chance to do that because of the COVID-19 pandemic, and because my final year at FDU was focused on my capstone project and internship.
FDU: What's the most unexpected thing you've learned along the way? 
DK: I always thought that I needed to have a solid plan but along the way I've realized that dreams change, plans change, and that life is all about change. It was hard to accept at first, but when I realized that life itself means change, I eventually learned to adapt more and to be more patient with myself as I find my purpose. I now understand that we don't need to have a plan all the time, even if that makes us uncomfortable. I am still learning to find comfort, to adapt and to act spontaneously when things don't go as planned.
FDU: Which campus club or organization has meant the most to you, and why?
DK: The Music Club has meant the most to me, as I am a self-taught guitarist. I feel motivated every time I see someone from the club play!
FDU: When you feel unfocused or overwhelmed, how do you reset?
DK: I try to feel and process whatever I am experiencing at that moment. After that, I'll either go for a walk — I feel peaceful when I am surrounded by trees and when I hear the waves or a waterfall — or I listen to music, dance it out, and then take a nap to reset. Stargazing and solving Leetcode problems (involving algorithms and data structures) are both activities that also help me unwind.
FDU: What's an example of you seizing the moment, or seizing an opportunity at FDU?
DK: At FDU, I had a platform to work on a tech passion project, developing accessibility features for modern browsers to make web surfing easier for people with disabilities. For my capstone project, I developed an Automated HTML Form Filling extension for Google Chrome that reads out the form fields to users. The fields can then be filled using a voice command. The user can also move to the next or the previous field and can also terminate the extension using just their voice. This project not only boosted my coding skills, but also gave me a sense of the real-life software development process.