Volunteer blog: Science major makes health care difference in Ecuador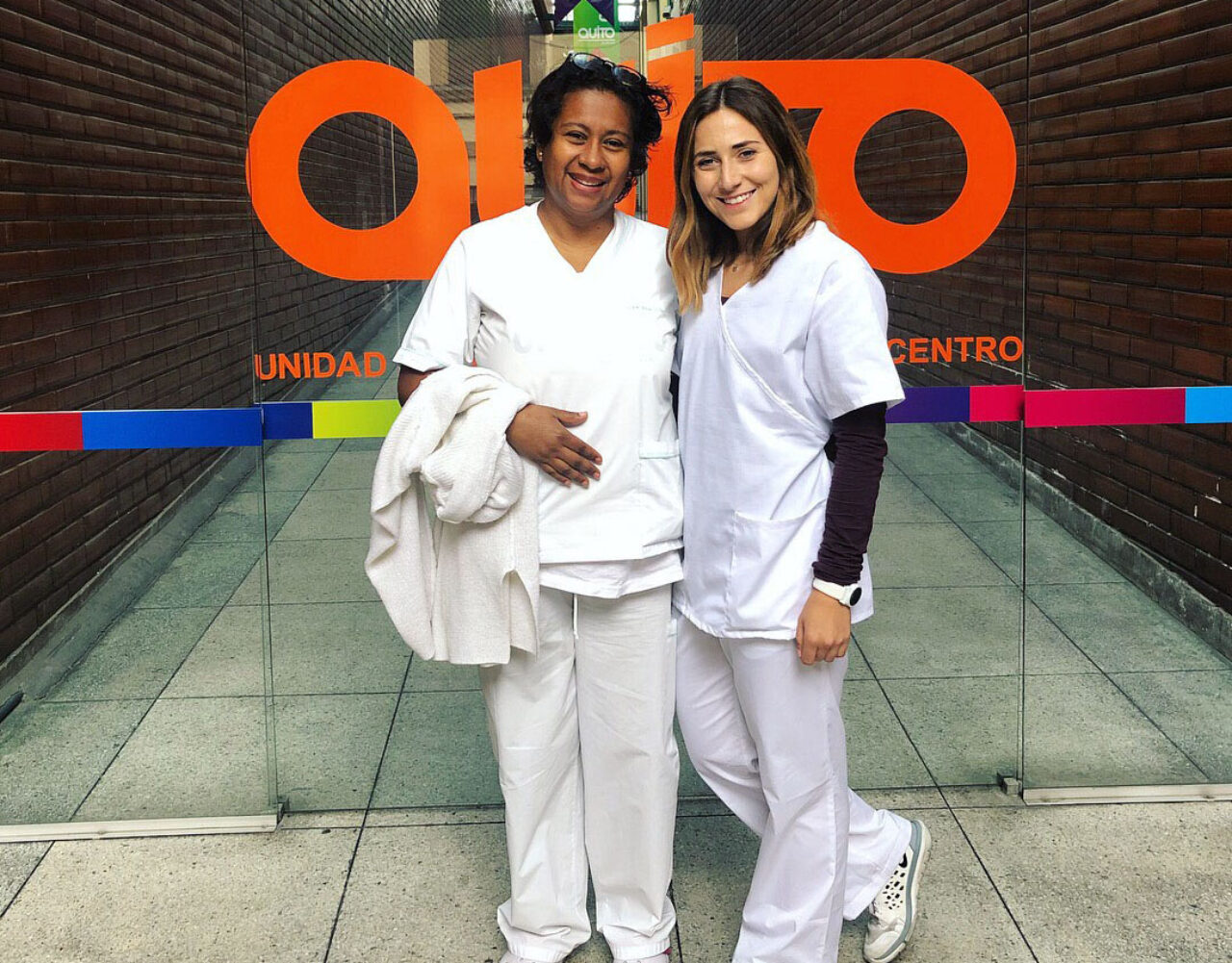 By Baylee Ports
Senior science major, Metropolitan Campus
Ports is a senior science major with a concentration in biology at Fairleigh Dickinson University's Metropolitan Campus who spent two weeks of her summer volunteering at a medical clinic in Quito, Ecuador. Ports is also a pitcher for the Division I Knights and aspires to attend medical school upon her graduation from FDU.
Aug. 8, 2018 — I've always wanted to travel. I've always wanted to see what's outside of my tiny world in the Northeast. This summer, I decided to start my travel adventures, but I didn't want to just go without a purpose. I really wanted to immerse myself within a specific culture and experience the everyday life of elsewhere. So, I decided to volunteer at a health clinic in Quito, Ecuador, for two weeks over the summer. Through a program called A Broader View, I was able to pick a project I'm interested in and then choose a country where that project was available. I chose to work at a health clinic because I plan to attend medical school after graduating from FDU. I didn't really have a reason for choosing Quito, Ecuador, other than the fact that a family friend is from there and highly recommended that I go — and I'm so glad that I did! A Broader View set me up with a host family. I picked my dates, got my flight, and was off.
Culture shock
When I arrived in Quito on July 9, 2018, I was greeted by my host parents at the airport. They immediately started speaking in Spanish, and I figured they were just trying to help me practice and would soon start speaking English. I quickly learned that they don't speak any English at all. At that moment, it started to sink in that I was in a foreign country where I didn't know anyone. Arriving at their house that night, I met my host parents' 16-year-old daughter, 18-year-old son and golden retriever named Zach. They were extremely welcoming and I really began to feel at home. When I spoke to them in Spanish they were very patient with me and when I messed something up, they would help me correct myself — this helped me feel a little more confident.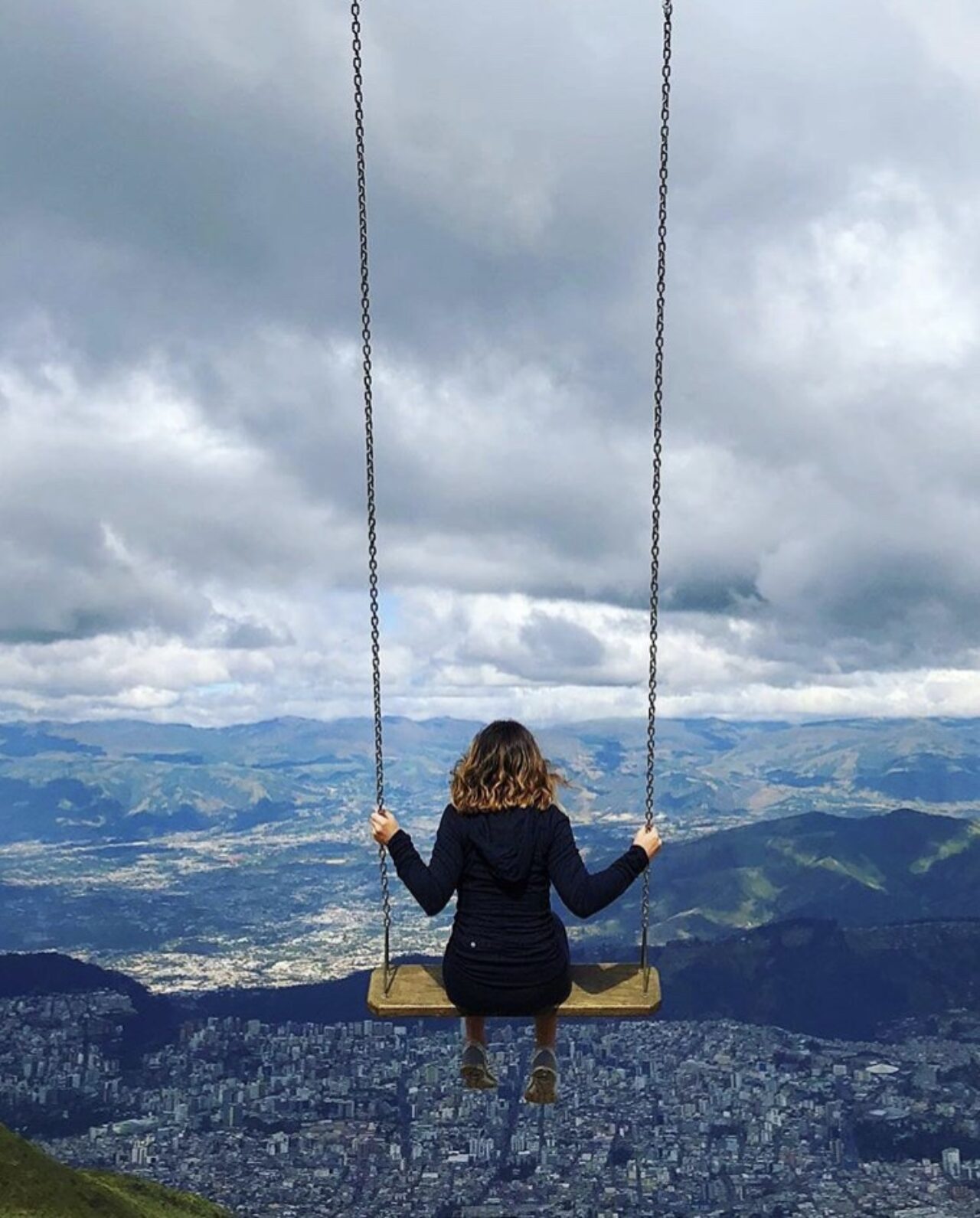 Two days into my trip, I started work at Centro de Salud, a clinic for people who can't afford medical care, in the center of the historic district in Quito. There, I took the blood pressure, height and weight of patients. Only one of the nurses who I worked with spoke a little English, the rest only spoke Spanish. Although the language barrier was difficult, looking back, I wouldn't have wanted it any other way. Hearing only Spanish all day long forced me to understand what people were saying, which really helped me learn the language. I was completely immersed in the Ecuadorian culture and society — exactly what I wanted.
Perspective shift
One of the most rewarding parts of my volunteer experience was seeing how grateful my patients were that someone was helping them. They were always so nice to me and thanked me so much. It really made me so happy to know that I helped my patients, even if it was in a small way.
I learned a lot from my patients too. In the United States, we are so wrapped up in material things and small problems. The people I met in Quito cannot afford health care, and I would see many of them after work selling fruit and vegetables on the street for a mere 25 cents. They showed me that people don't need material things to be happy and to have a smile on your face. They made me feel happy; they would hug me after I helped them and kiss me on the cheek. They were so grateful to me and in turn, I felt grateful to them.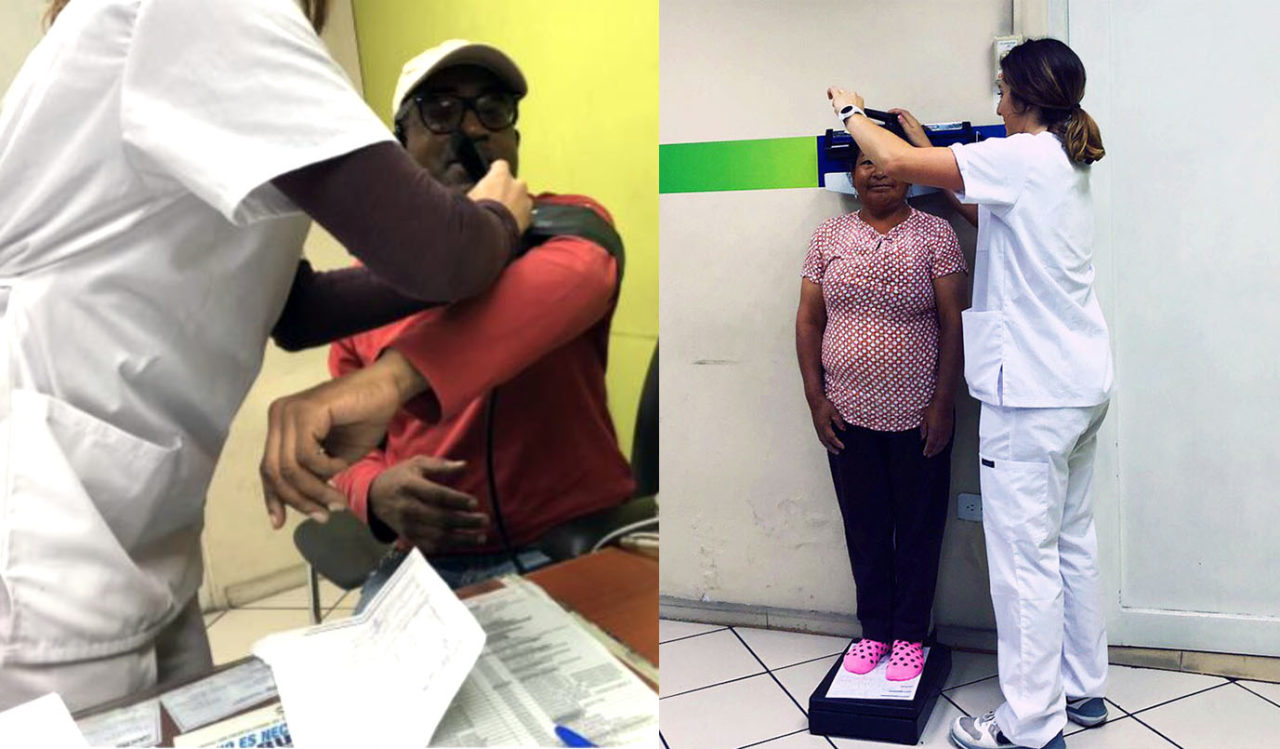 Street sights
I knew that a cultural exchange was important before I went on this trip, but during and after it, I realized just how beautiful and exciting learning about a new culture can be. I think that it was especially shocking and impactful because I chose to travel to a third-world country. It is drastically different from the small town in Vermont that I grew up in and it made me appreciate the locals there as I compared and contrasted our lives.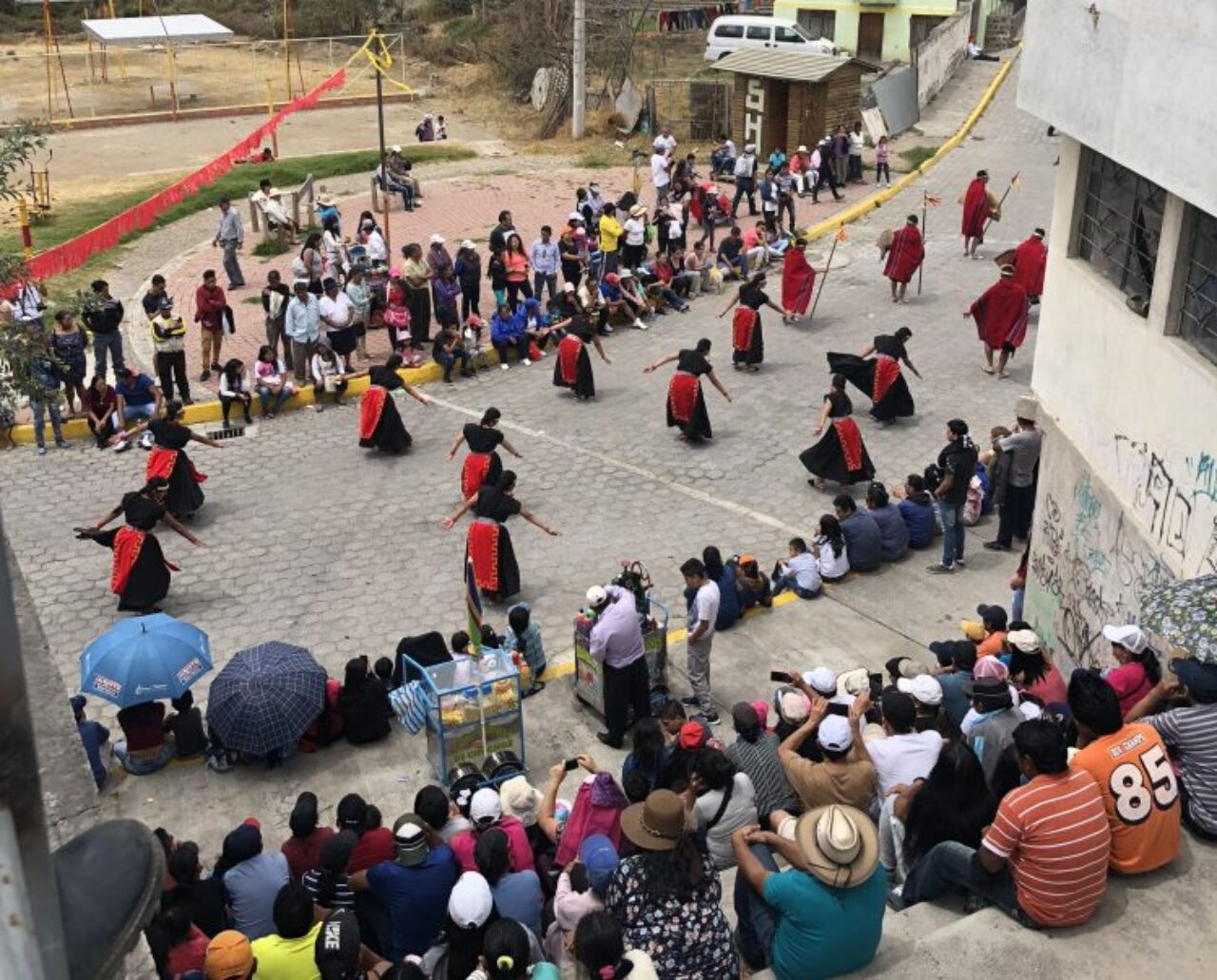 The locals in Ecuador are some of the hardest workers I have ever seen. Walking in the city center to and from work every day, I would see elderly women sitting on the sidewalk selling fruit and vegetables. These women would carry large buckets full of food on their backs, being held up only by a large wrap. Those same women that I walked past at 7 a.m. would still be out there selling after I was done with work at about 2 p.m. I gained a lot of respect for them and their work ethic.
I think that everyone should expose themselves to a new culture and open themselves up to cultural exchange. We can all learn a lot from each other in this world and I think that we all need to share and grow from each other.
Family ties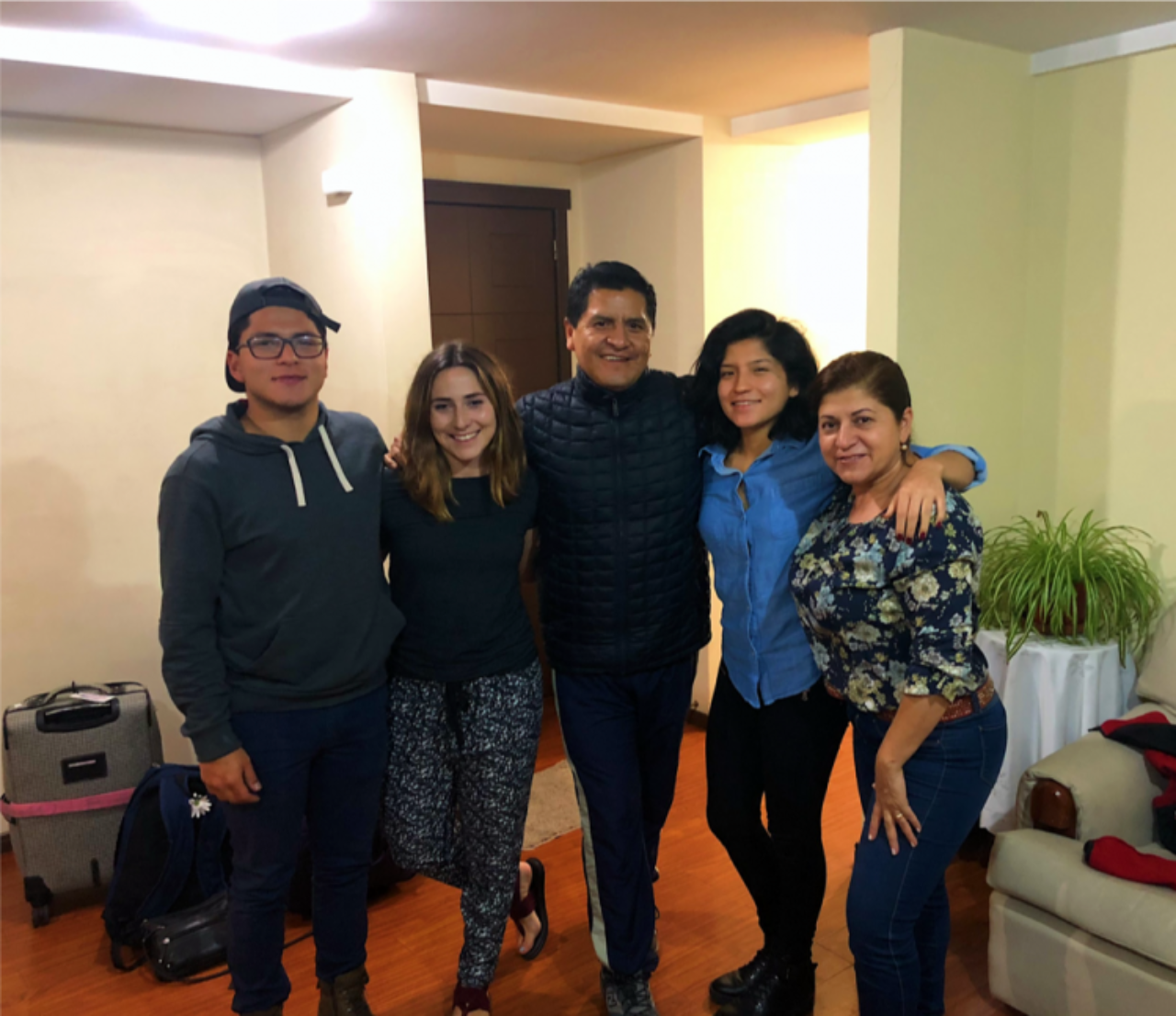 My time in Ecuador opened my eyes to the importance of family, even if they are not blood related. My host family was made up of just four people, but every night for dinner there would be at least eight people there. My host mom would always invite a distant cousin and other acquaintances who she ran into that day, for dinner. She was so hospitable and welcoming and explained to me that most people in Ecuador are that way. I was really touched by this because it taught me how much dinner can bring people together and how nice it is to have different people at dinner every night to talk to and get to know.
Looking back
I think that this experience has really changed me because it has exposed me to an entirely different culture and society in an immersive way. This experience opened my eyes to the beauty and power of language and how important it is for people to connect with each other. I fell in love with the city of Quito and the culture and people in it. I cannot wait to return to Ecuador one day; I already miss it. This trip has shown me that my dream is to travel the world helping people and learning from them along the way. This was an amazing first stop on my journey!