Kicking off our cleats with Coach Giotta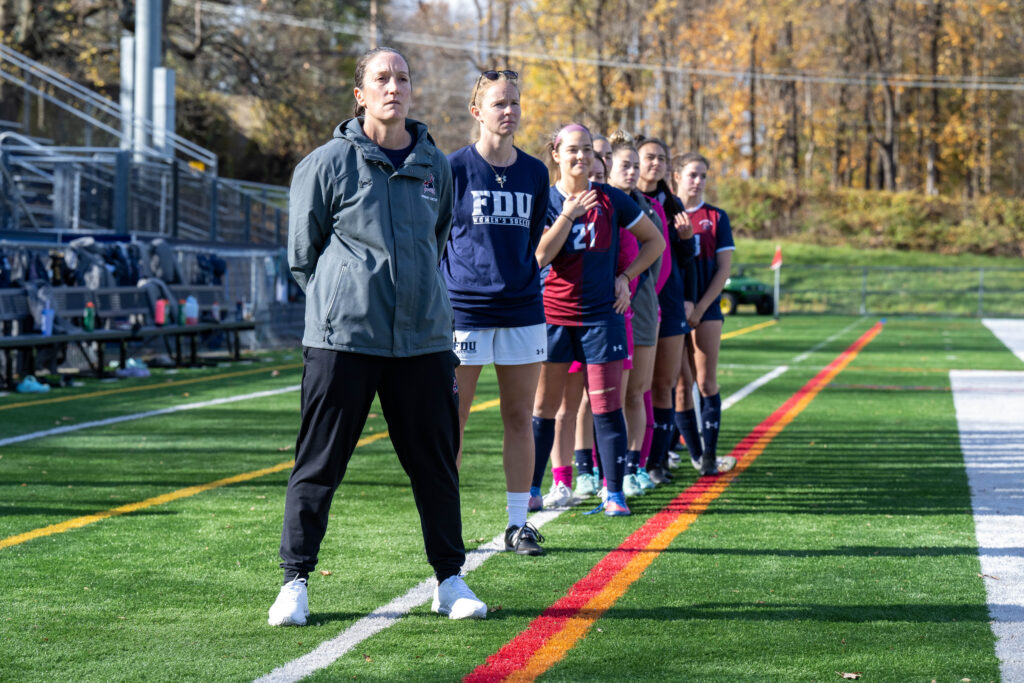 Interim co-athletic director and Head Women's Soccer Coach Kristin Giotta has completed another extraordinary season, leading the Devils women's soccer team to a victory in the Eastern College Athletic Conference (ECAC) championship for the second time in program history, and the first time since 2005. The team also garnered the most wins in program history. Coach Giotta joined FDUWhatsNew on the pitch to discuss her team's success and her hopes for next season.
Born in Kearny, N.J. but Parsippany, N.J. is my hometown.
Practices in the first half of the season are more technical and fitness based. As we approach conference play, we try to structure practices with a tactical focus on our league opponents.
We expect our players to abide by our core values within the program: respect, accountability, dedication, trust and family. Our staff constantly reminds our players that doing consistent, little things daily will produce positive long-term results as individuals and as a team. 
Our bench is an important part of our team and an enormous part of our success this year. Players who are not on the field are taking in the game and learning while at the same time, providing support for those competing. There is no denying the electric energy our bench brought this season.
Wembley Stadium — the largest field in the United Kingdom.
After a historic start, we had some bumps in the road during conference play, but never lost sight of the bigger picture which was the chance to win a championship. Our mid-season conversations were tough ones, but we constantly reminded this group they could be the best the program has ever seen. We had an enormous challenge in the title game, going up against an opponent who beat us twice this season, but our belief in the program and in each other carried us through. This team deserves every bit of success and with our entire roster returning for the fall, we are hopeful for another successful run in 2023.
To learn more about the women's soccer team visit FDU Devils women's soccer.