Madeline Selvaggi is Taking it to the Hoop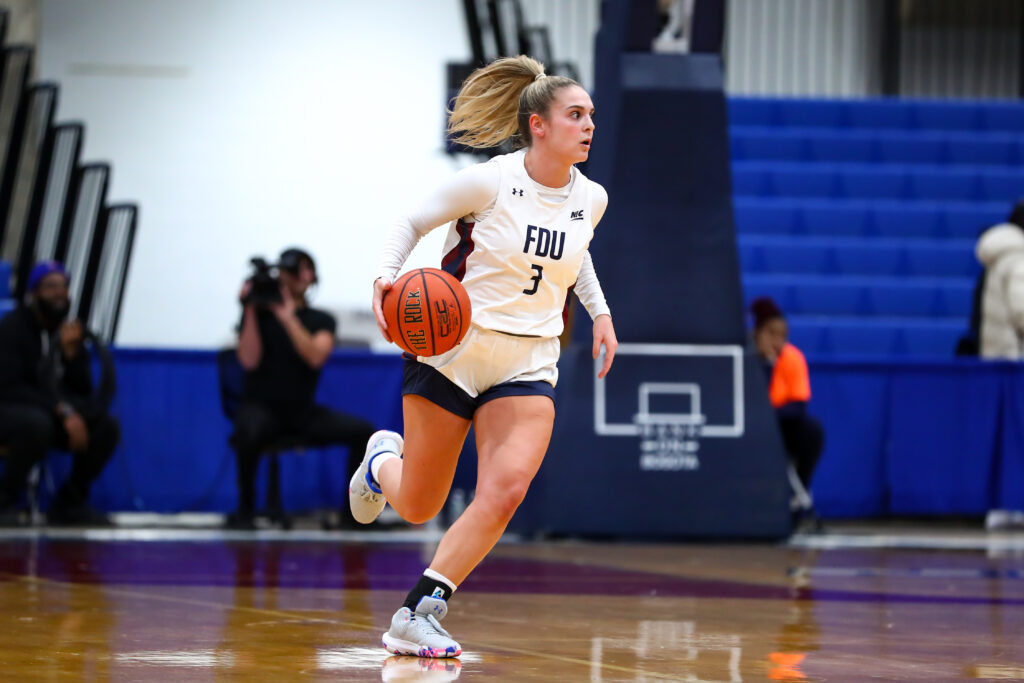 Graduate nursing student Madeline Selvaggi's career as an FDU Knight has been a journey toward excellence. The women's basketball point guard assisted her team to two Northeast Conference (NEC) regular season championships and two berths in the NEC tournament. Selvaggi took a few minutes out of her busy schedule to chat with FDUWhatsNew about what life is like guarding the court.
I'm from Long Valley, New Jersey. 
My favorite part of the game is being able to win and lose with my teammates who have become my second family. 
My expectations of myself on the court are very high. I expect great things from myself and I will always give 100% in everything I do. Anything it takes to help my team win, I will do it. 
During the game, the energy of the bench is electric. Everyone is locked in on the game and cheering one another on. There's never a quiet person on the bench, everyone is always bringing energy. Whether you're in the game or not, your role is just as important as the person next to you.
My dream location to play would be at Madison Square Garden. 
You can see Selvaggi and the FDU Knights women's basketball team take on Sacred Heart Sunday, March 12 at noon at home at the Rothman Center or on ESPNU. For more information click here: FDU Knights Women's Basketball.