Meet alumni from India making a difference
Product Manager II at Microsoft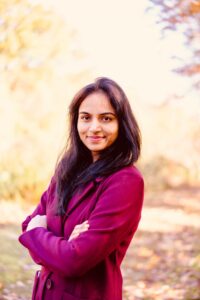 As a software professional, I dreamed about coming to the United States to pursue my master's degree to enhance my professional profile. Coming to FDU has been my best decision!
I put all my energy and heart into getting admission from FDU. FDU helped me to get exposure to the tech world. During my last semester, I was able to get an internship through placements that happened on campus. That internship paved an extraordinary way for me to land a job at Microsoft – my dream company!
Senior Software Engineer at Apple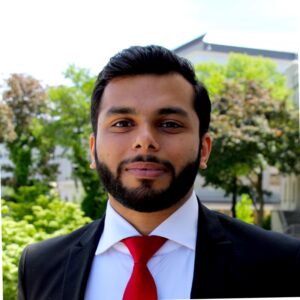 My journey at FDU began in 2010 when I boarded a plane to fly halfway across the world with nothing more than two bags. Little did I know that I'd leave with invaluable memories that will stay with me for a lifetime. 
Six years and two degrees filled my life with a sound technical education, transformative experiences, and lifelong friendships. From being an orientation leader, resident assistant and tutor; to representing the FDU crew team, creating award-winning movies, founding my first startup, and serving as president of the student government association,  FDU offered the foundation that helped me land my job as a Senior Software Engineer at Apple.
Business Intelligence Developer at BELLA+CANVAS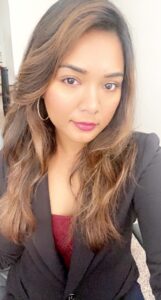 Coming from a small town in India to FDU was a big leap for me. Fortunately, FDU had lot of student services for international students, workshops and orientations which helped me a lot and made my transition much easier. I worked as a Graduate Assistant in the Dean's Office and as a Tutor in the Metro Writing Studio. After my graduation from FDU in 2017, I was hired by CareFirst BlueCross BlueShield as an ETL Developer. I worked there for two years and then moved to Duquesne, a lighting company where I worked as a BI Developer. These job experiences set my career path in the field of Data and Analytics. I have landed my dream job in the fashion and apparel industry as a Developer at Alo Yoga & Bella+Canvas. After one year, I have been promoted to Data Analytics Engineer for the Data Science Group.
Consulting Project Manager at Central Hudson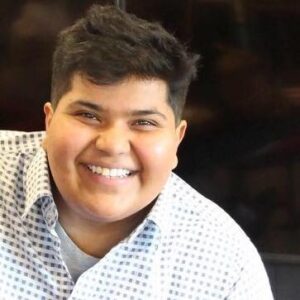 I will always be indebted to FDU for the wonderful years I spent at the Metropolitan Campus. I moved to Teaneck, NJ from Mumbai, India in 2007. While pursuing my undergraduate degree, I lived and learned with classmates from across the globe. I took every opportunity and role that I could on campus. I served as a student government senator, Orientation Leader, Senior Program Assistant – Orientation, Resident Assistant, Radio Disc Jockey's Assistant and joined with friends to found FDU's first LGBTQ+ group, SPECTRUM. The friendships fostered at FDU and the cross-cultural education I received provided a solid foundation for my personal growth and development. After completing my BA in Communications, I enrolled in FDU's MBA program, focusing on Marketing and Management of Information Systems. Graduate school bridges the gap between academia and the professional world. While these years were certainly challenging, I think they equipped me with strong managerial skills and an entrepreneurial mindset that I rely on every day. After graduating, I engaged clients, primarily in the utility industry (gas/electric/water) as a consultant in Information Technology (IT). I continue to consult as an IT Project Manager and hope to expand with new ventures and partnerships in the years to come.
On a personal note, I met my wife, Sonal, while we were both studying at FDU. In early 2020, Sonal and I immigrated to Canada. We just recently bought our first home in Toronto! We are both genuinely thankful for the memories, friendships, education and love we received at FDU.
Professor of Cosmetic Science at Seneca College, Ontario, Canada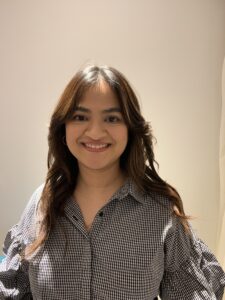 When I moved to FDU from Mumbai in 2011, I wasn't aware that the Master in Cosmetic Science degree I enrolled in would become such an integral part of the person I have become. The industry connections I made while at FDU built the framework for a solid start to my career and I continue to remain connected with these mentors, professors and friends. After graduation, I worked as a chemist at Johnson & Johnson in New Jersey, then moved to Kolmar Labs in New York. In 2020, I immigrated to Canada for an Innovation lead position at CSR Cosmetics. After a decade in the industry, I changed careers. I now serve as a Professor of Cosmetic Science at Seneca College, Ontario. I feel I have come full circle in my ability to empower, educate and enable to cosmetic chemists of tomorrow. I will forever be grateful for my time at FDU, for solidifying my skill set and making me fall in love with education. 
Director, Performance Engineering at Peacock – NBCUniversal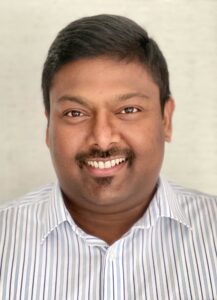 In 2010, Deepak Raj left India and came to the United States to pursue a master's degree in MIS. Since high school, he grew up listening to all the success stories and living the American Dream from his Aunt, who emigrated to the United States in 1994. He too wanted to experience how different the education system is in the United States, gain a degree and meet new people. Under the able guidance of his professors, he landed his first internship as a Systems Admin with Gold Mobile, a private firm in Clark, NJ. Deepak now works as a Director for Performance Engineering at NBCUniversal, overseeing a team of engineers driving resiliency and stability across Direct-to-Consumer brands (Including Peacock, OneApp and SkyShowtime).