Meet the new faculty at Wroxton College
Let's find out more about one of the new lecturers over at Wroxton College!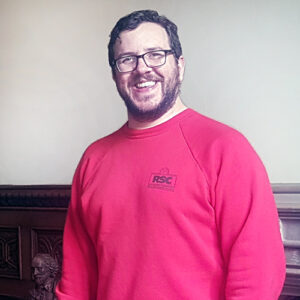 FDU: What are you working on right now? 
Charles Morton: I am just about to have my first monograph published, Harold Pinter's Shakespeare. I am also working on a couple of academic articles, and an ongoing project about Queen Henrietta Maria, who stayed at Wroxton in 1643. 
FDU: What would the title of your autobiography be? 
CM: Thy Life's a Miracle. It's a line from my favorite Shakespearean play (King Lear), which I've performed, and it also applies to both the good and bad in my life. 
FDU: What brought you to FDU? 
CM: I gave a few talks over the summer to different groups and felt very welcomed by the community atmosphere at the college. I also had the opportunity to lecture on a variety of areas of interest within the theater modules offered by the University, especially with the focus on Shakespeare that comes from our partnership with the Royal Shakespeare Company.