Meet the new faculty in the International School of Hospitality, Sports, and Tourism Management
Let's find out more about one of the new faculty member in the International School of Hospitality, Sports, and Tourism Management!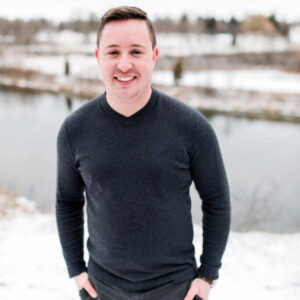 FDU: What's the best advice anyone has ever given you?  
Michael Lever: How to overcome the two most challenging parts of any project or task: starting it and completing it. I seem to have no trouble with the stuff in between, but I need to remind myself not to expect perfection from the beginning and to just get my ideas written down. There's a joke about 'Ph.D.' standing for 'projects half done' — I can relate! I have had to actively remind myself of what I'm currently doing before agreeing to something new. 
FDU: What's your best college memory?  
ML: My best memory has to be the day I completed my Ph.D. defense. Because of COVID-19, my defense occurred at home, in my son's bedroom. I had just given my presentation and was partway through the Q&A session when my dog started barking like crazy in the other room. I remember getting distracted momentarily by the noise, but I put it out of my mind and continued with my response. At the end of the Q&A, my advisor told me to go to the front door and look outside. I went and found a bottle of champagne waiting for me there. When I returned, my advisor told me that she had her husband drop it off during the presentation so we could still celebrate a successful defense despite not being together in person. I cherish that moment above any other! 
FDU: What brought you to FDU?  
ML: There are so many reasons I chose FDU, from the smaller class sizes that allow me to get to know my students better (I just came from teaching a class of over 300!) to the opportunity to work full-time and toward tenure doing the research that I love and teaching courses that excite me. I've also always dreamed of living on the west coast of Canada and experiencing nature in such a beautiful setting. Finally, I chose FDU because of the incredible faculty and staff, from industry-leading chefs to cutting-edge researchers and friendly and knowledgeable staff. It's great to be a part of something so special.