Meet the new faculty in the Maxwell Becton College of Arts and Sciences
This academic year, across multiple disciplines and schools, more than 20 new faculty members joined the University. Let's find out more about the five new faculty members in the Maxwell Becton College of Arts and Sciences!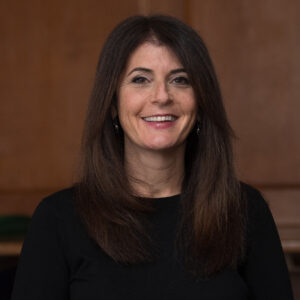 FDU: How do you define success?
Madelyn Ferrans: I define success as the feeling of performing at my best, doing something I value, or overcoming a challenge. It is so many things! It's when I help a person who is facing numerous struggles; open a student's eyes to the wonders of the law; or master my fear of heights and climb a mountain in Colorado. Success is connecting and learning from others. It is preparing endlessly and then teaching an interesting lesson, but also being challenged by an inquisitive student with a difficult legal question. Success is creating a classroom where students feel safe to explore the truth and enjoy learning in an open environment.
FDU: What is your favorite class to teach?
MF: I really enjoy teaching all my courses — but especially Civil Rights and Civil Liberties, in which students dive deep into case law on our constitutional rights. I also like teaching a new undergraduate course called Racial Justice and Social Policy — it's a unique class in which students conduct novel research on residential segregation in New Jersey.  
FDU: What changes in your role, as you transition from an adjunct professor to co-director of the pre-law program?
MF: I will increase my role in assisting students with the law school admissions process, through individual counseling and additional workshops; expand our programs connecting alumni with undergraduate students; and work closely with my faculty colleagues to increase and improve our course offerings and recruitment.
FDU: What brought you to FDU?
MF: After practicing law for several years, I realized that I wanted to combine my passion for education and the law. I loved law school — and the academic challenge and wanted to expose college students to this critical thinking. So, I contacted Professor Bruce Peabody and he took a chance. Eleven years ago, he asked me to teach a lesson on the First Amendment. When I walked in the classroom, I fell in love with the educational dynamic and the intellectual stimulation. Every day, I feel lucky to teach at such a fine institution with amazingly focused, interested and dedicated students.
---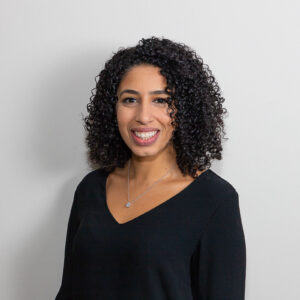 FDU: Who inspires you? Why?
Marina Saad: I am inspired by my peers, particularly by my graduate school advisors. Had it not been for them rooting for me, I would not be where I am in my career today. I'm also inspired by the world around us. The beauty of academia is that the world can be interdisciplinary, and that continues to inspire my research based on the ever-changing conditions around us.
FDU: If you could go back in time and tell yourself one thing, what would it be?
MS: Nothing you go through in school or life is the "end-all be-all." Everything is a phase and you have to do some hard or difficult things to get to where you are meant to be. If it were easy, everyone would do it.
FDU: What drew you to criminal justice?
MS: I am interested in how people think and behave in relationships, particularly in stigmatized relationships. A degree in criminal justice allowed me to marry my two interests of psychology and stigma. It's such an interdisciplinary field; I have been able to work on research with people from various backgrounds from sociology to law to anthropology.
FDU: What brought you to FDU?
MS: I want to work at a university with a diverse student body, that fosters relationships with students, but also supports faculty research. In my short time here, I have been able to achieve both and even bring the two together by working on research with my students!
---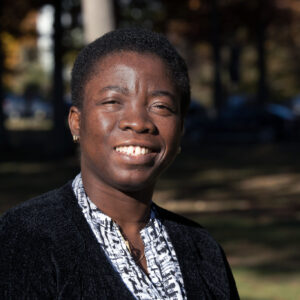 FDU: What do you do to focus, reset and relax?
Mabel Akinyemi: Relaxing after a long week is important to me, and I spend most of my time during the weekend with my husband and two girls. Whether it's cooking together or watching skits on YouTube. I always make sure to reset and unwind. I also love to sew, which is how I spend my personal time.
FDU: What is your favorite class to teach?
MA: I will say Genetics. I found this branch of biology fascinating and quite relatable.
FDU: What drew you to agricultural research?
MA: Like most students, I went into college undecided. But I settled on animal science and, eventually, genetics. I had a very enthusiastic lecturer and he made animal breeding and genetics so appealing that I knew I had found my topic. Since then, animal genetics has been the focus of my research.
FDU: What brought you to FDU?
MA: Over the years, I've taught at several colleges and recently, I wanted a new experience, in a new city, which inspired my move from Philadelphia to New Jersey. After interviewing for different schools, FDU seemed like a perfect fit. I appreciate FDU's mission and its focus on providing personal attention to students. That exemplifies my philosophy!
---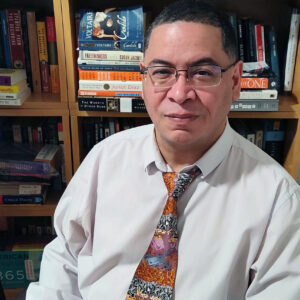 FDU: When and where are you the happiest?
Michael Cotto: I'm happiest when enjoying the company of family, friends, and acquaintances during holidays, especially Thanksgiving.
FDU: If you were stuck on a deserted island, what's the one book you must have with you?
MC: Other than having a book on how to survive and escape a deserted island, I'd say a Shakespeare anthology. Through Shakespeare, there are so many worlds to explore that I would never feel alone.
FDU: What is one lesson that you hope to teach your students?
MC: I want them to know that the basis for learning is not limited to merely having lessons but extends to constructing selves and worlds.
FDU: What brought you to FDU?
MC: The Literature, Language, Writing, and Humanities department functions eclectically to provide students with a high-quality education in the liberal arts. Since my education is mainly in English, linguistics, and philosophy, I was attracted to teaching courses that wouldn't stint on my liberal arts background.
---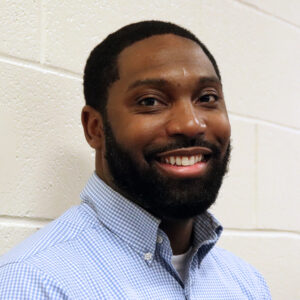 FDU: What is your life motto?  
James Jones: Life is what you make of it. Make it worth living! 
FDU: How was your experience working in juvenile detention centers and the juvenile justice system?  
JJ: Challenging but rewarding. Every day was different.   
FDU: What is one lesson that you hope to teach your students?  
JJ: Always pursue your dreams "for if dreams die, life is a broken-winged bird that cannot fly." — Langston Hughes 
FDU: What brought you to FDU?  
JJ: I believe my passion for educating fits perfectly with the mission and goals of the University.