Meet the new faculty in the School of Psychology and Counseling
Let's find out more about the five new faculty members in the School of Psychology and Counseling!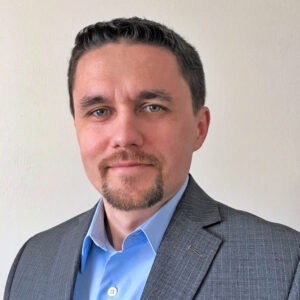 FDU: What are you working on right now? 
Gregory Bartoszek: Broadly, my research examines (a) the interplay of cognitive and emotional processes, especially within anxiety and depressive disorders; (b) the reasons why these disorders are comorbid; and (c) the mechanism of change in evidence-based psychotherapies. The ultimate goals are to inform the conceptualization of psychiatric disorders and to improve psychological interventions. 
FDU: What is the best dish you can cook? 
GB: Any meal that my 2- and 5-year-old kids will eat, haha!
FDU: What brought you to FDU?
GB: My longstanding aspiration has been to conduct meaningful research while teaching, mentoring and supervising students. FDU's Ph.D. program in clinical psychology provides an excellent opportunity to pursue these goals within a supportive environment. 
---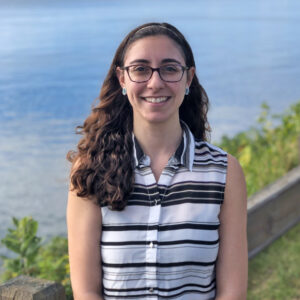 FDU: Who inspires you and why? 
Narmene Hamsho: My sister is my greatest inspiration. I have always looked to her as a model of a brilliant woman who has achieved extraordinary successes in her career while also raising two confident, little girls. She showed me what was possible for my own future, and she is the reason why I pursued a career in higher education. 
FDU: If you could travel anywhere in the world, where would you go and why? 
NH: If I could, I would go back to Bruges in Belgium in a heartbeat. It was a beautiful, picturesque city and you can't beat the waffles! 
FDU: What brought you to FDU? 
NH: The sense of community that FDU offers is palpable, even through virtual interviews. It was clear that this is a university that centers the student experience above all else. I can envision myself building lifelong relationships with colleagues here. I am thrilled to be a part of the FDU community! 
---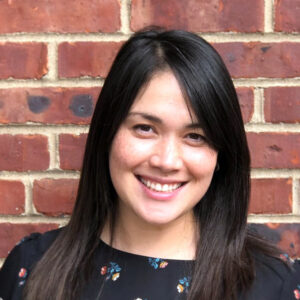 FDU: What's the best advice anyone has ever given you? 
Erika Oak: The most important advice I ever received was to engage in regular self-care. I know how easy it is to become burned out and how important it is to make sure you are making time for yourself. 
FDU: What song or album could you listen to on repeat? 
EO: Either the Dragon Age Inquisition soundtrack, or anything Ed Sheeran! 
FDU: What brought you to FDU? 
EO: I was lucky enough to get both my master's degree and my doctorate right here at FDU! I also taught in an adjunct role for a while, before moving into a clinical role, and then into this one. I love the community and the faculty here, and I'm so lucky to have been provided with the opportunities I've enjoyed. 
---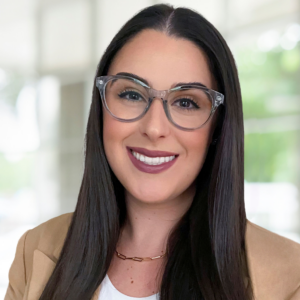 FDU: What drew you to the field of psychology? 
Vanessa Vitiello: My desire to help others. I knew I wanted to be in a "helping profession" ever since middle school and explored other careers like medicine and law. I landed in the field of psychology in large part due to my undergraduate experience and my mentors along the way.  
FDU: What is your favorite movie and why? 
VV: My favorite movie is "Legally Blonde." Even though it is kind of silly, I love it because it has a lot of meaningful life lessons and fabulous outfits, which are two of my favorite things.  
FDU: What brought you to FDU? 
VV: What brought me to FDU was the opportunity to give back to students the way my mentors had for me throughout my training. FDU seems like a welcoming and supportive community, and I am excited to be here! 
---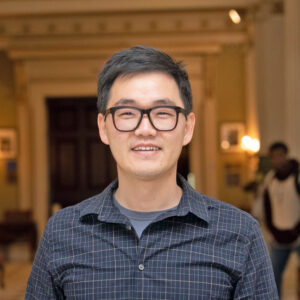 FDU: What do you want students to take away from your classes? 
Mansik Yun: As an organizational psychologist, I hope that students (1) get how class principles (e.g., discrimination and personality in the workplace) can be found in their everyday lives by sharing their own experiences and (2) acquire writing skills that help them to write anything in a logical way . 
FDU: What's your best college memory?  
MY: I majored in civil engineering and while others students were in classroom first semester, my friends and I played baseball and soccer, went to karaoke, participated in blind dating, and finally operated a food truck to sell grilled sweet potatoes in the winter. One became a dentist, another became a civil engineer and I became a professor. In retrospect, that moment was the happiest in my life because we didn't have any worries at that time.  
FDU: What brought you to FDU? 
MY: First, the department offers the industrial and organizational psychology master's program to students in the U.S. and China, which has a potential for the department to grow sustainably. Second, I love the location of the campus. I like quiet places where I can stay peacefully out of work, but at the same time, I need some amenities. FDU provides both.