Physician assistant students add veterans' stories to their patient histories
Practicing the art of medicine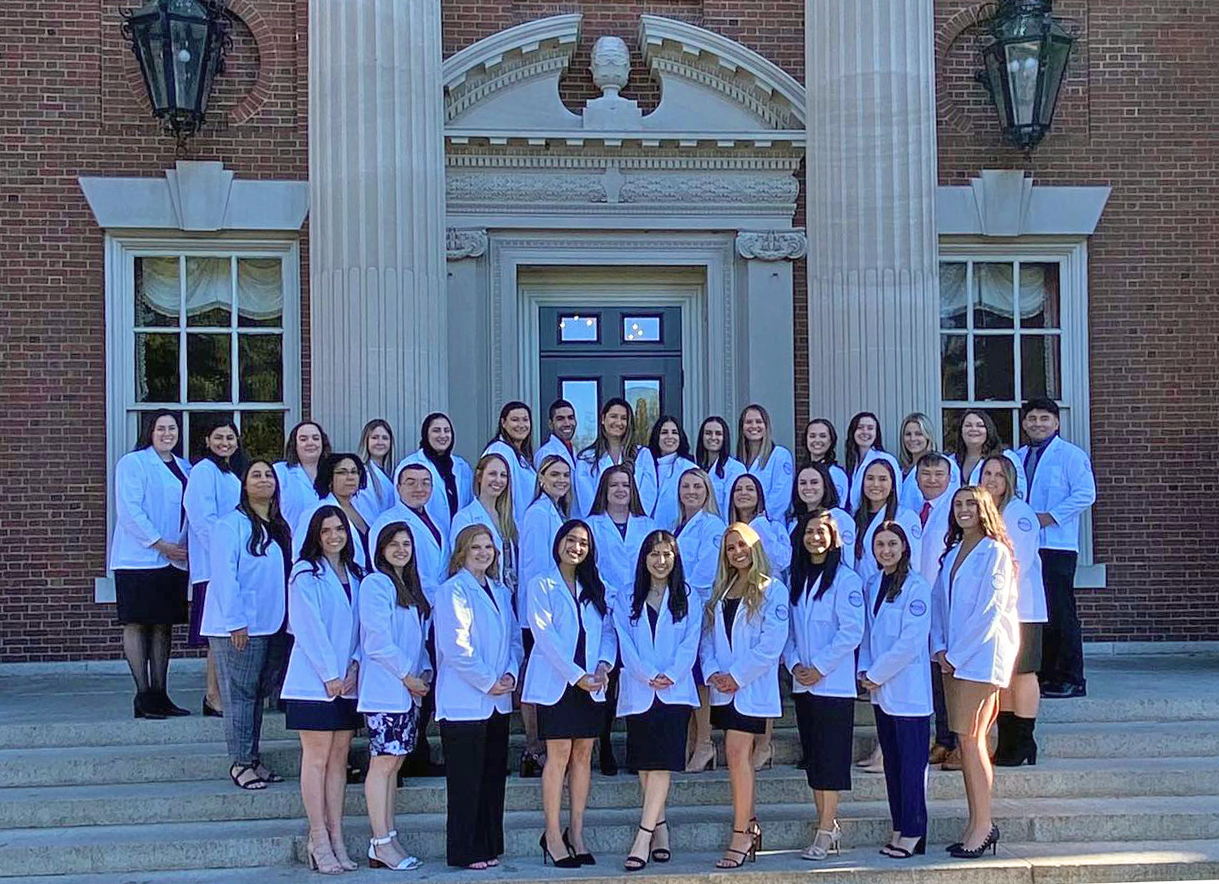 By Kenna Caprio
March 29, 2023 — Students in the first physician assistant (PA) cohort recently participated in a storytelling project, working with veterans to include personal stories and details in their medical histories.
Learning to listen is an essential skill for clinicians and health care providers to develop.
"Each week, we spend Friday in a clinical or community setting, taking the time to speak with patients and often learning about the impact of their medical conditions on their daily lives," says Melanie Olinsky, a graduate student in the program. "In one of these experiences, we worked with (the department of) Veteran Affairs on the My Life, My Story project. Adding a small piece of a veteran's life story to their medical record is a huge asset to care providers."
Thousands of veterans at Veterans Affairs (VA) hospitals across the country have been interviewed by volunteers since the inception of the My Life, My Story program in 2013. The FDU cohort worked with veterans at VA health care system locations in East Orange and Lyons, N.J.       
"In general, building trust between providers and patients is key in developing an effective treatment plan that patients can follow through on," says Olinsky.
In their first semester, students learned how to take detailed patient histories and conduct head-to-toe physical exams.
"Taking down people's stories allows providers to get a glimpse into their patients' lives and better understand the support patients are seeking. I learned not only about the importance of listening, but also to sympathize with and appreciate patient struggles and achievements," says graduate student Megan Shanosky. "This approach reminds us that we are treating a person, not a disease."
As health care providers, physician assistants take patient histories, perform physical exams, diagnose medical conditions, develop treatment plans, order and read tests, prescribe medications, offer counsel and provide preventative care. They work in hospitals, clinics, emergency departments, urgent-care centers and private practice.
Forty students comprise the inaugural PA class at FDU, and each student was paired with a veteran.
"Experiential learning opportunities have expanded my medical knowledge, introduced me to interprofessional collaborative practice and underscored the importance of delivering purposeful patient-centered care," says graduate student Tiffany Miller.