The MBA in Data Analytics, a STEM-certified program, is designed to provide students with a comprehensive understanding of business management principles and a strong foundation in data analytics. This program combines the core MBA curriculum with specialized courses focused on data analytics techniques, tools, and strategies.
Specialization Requirements
Please note that the specialization in Data Analytics consists of four specialization classes making the MBA in Data Analytics a total of 46 credits and 16 classes.
Throughout the program, students will develop a deep understanding of business functions such as finance, marketing, operations, and strategy, while also gaining expertise in data analytics. They will learn how to collect, analyze, and interpret large volumes of data to make informed business decisions and gain a competitive advantage in today's data-driven business landscape.
The specialization in data analytics within the MBA program includes courses that cover a range of topics, including data mining, machine learning, statistical analysis, data visualization, and predictive modeling. Students will acquire practical skills in programming languages like Python, as well as proficiency in using industry-standard tools and software for data analysis.
In addition to the technical aspects of data analytics, the program also emphasizes the application of data-driven insights to solve complex business problems. Students will learn how to identify opportunities for data-driven decision-making, communicate effectively with stakeholders, and develop strategic recommendations based on data analysis.
Career Opportunities
The MBA in Data Analytics prepares graduates for a wide range of career opportunities in today's data-driven business environment. Graduates can pursue roles such as data analyst, business intelligence manager, data scientist, or analytics consultant. They may find employment in various industries, including finance, healthcare, technology, e-commerce, consulting, and marketing.
The program also provides students with opportunities for experiential learning and industry engagement. Capstone projects, internships, and collaboration with industry partners allow students to apply their knowledge and skills to real-world business challenges. This practical experience enhances their problem-solving abilities and provides valuable insights into the application of data analytics in different organizational contexts.
By completing the MBA in Data Analytics, graduates will possess a unique combination of business acumen and data analytics expertise, making them highly sought-after professionals in the business and analytics sectors. They will be well-equipped to navigate the complexities of data-driven decision-making and drive innovation within organizations.
Learn More
Contact the SCB Graduate Advising offices for more information.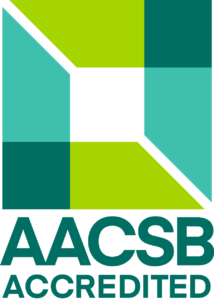 Silberman College of Business is accredited by AACSB International.