New multicultural sorority promotes sexual assault awareness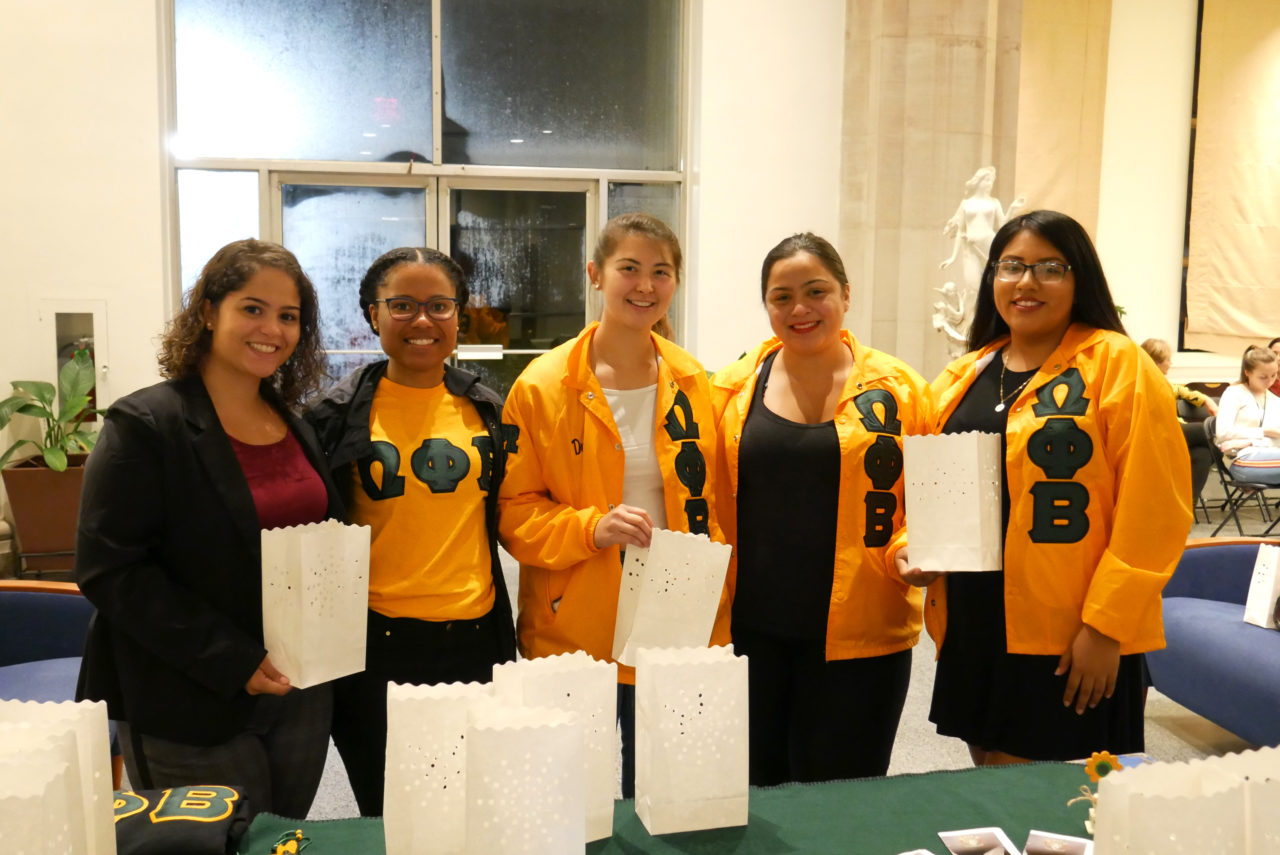 By Athena Zinn
After the last notes of Lady Gaga's powerful music video and Emmy Award-winning song, "Til It Happens to You" echoed throughout the Orangerie, lanterns lit up the dark room, and silence fell. This may have signaled the conclusion of the event, but it was only the start of educating Fairleigh Dickinson University students about an issue plaguing college campuses nationwide.
Omega Phi Beta hosted The Red Zone on Wednesday, Sept. 12 at FDU's Florham Campus. This event, part of their Week of Serving and Educating, shed light on the ongoing problem of sexual assault on college campuses, especially during the period known as the "red zone."
The "red zone" refers to the first six weeks at the start of the fall semester in which sexual assaults occur at a higher rate. This high rate is primarily attributed to having new students on campus, who are unfamiliar with the college experience and their surroundings, and are, as a result, especially likely to fall victim to sexual assault in that timeframe. The Rape, Abuse & Incest National Network (RAINN) reports that more than 50 percent of sexual assault cases happen during those six weeks on campuses across the country.
"Our sister and alumna Brittany Gaviria came up with the idea of being a ray of hope, and that radiance, which connects to our sorority, and is why we want to shed light on this topic," says junior psychology major Jaylene Hernandez, the president of OPB.
The Florham Campus' Counseling and Psychological Services (CAPS) and Morris CARES co-sponsored the event.
"In terms of it being an issue that students are facing, it's inevitable that either they're going to be directly impacted or have a friend or an acquaintance who's going to be impacted," says Jaime Lauren, assistant director of CAPS.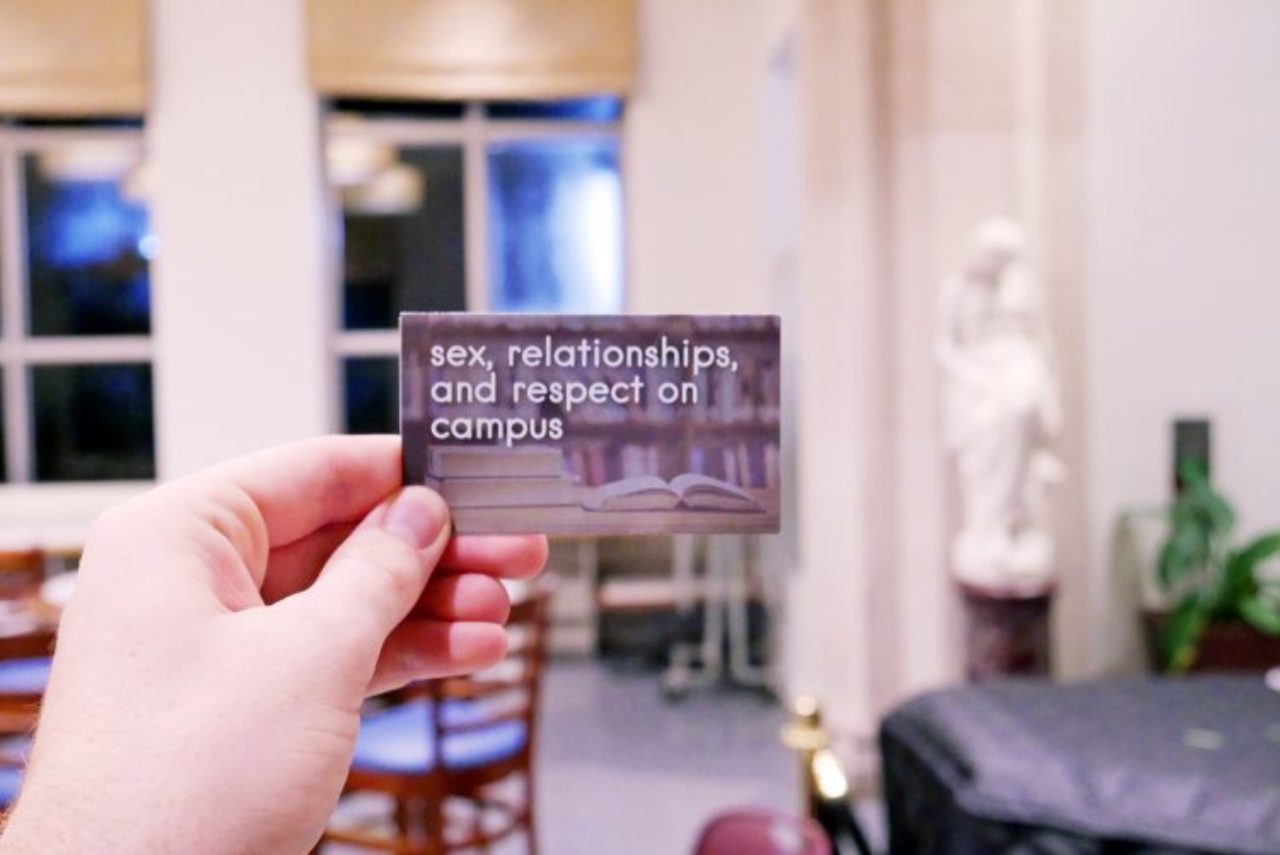 The event began with an educational presentation by Marilyn DeFalco, a clinician, educator and community outreach coordinator for Morris CARES, who led a discussion emphasizing the need to empower and educate students so that they can look out for themselves. DeFalco encouraged students to always be aware of their surroundings and informed them about how bystander intervention can help those in danger. Morris CARES is located in Morristown, N.J., and offers counseling, support groups and advocacy services to survivors of sexual assault.
"It is important to know that [sexual assault] does happen, so we do need to know how to protect ourselves," DeFalco explained to an audience of students and faculty members.
The event concluded with the illuminating of lanterns in solidarity, as a symbolic act of letting go. The sorority sold lanterns in the weeks prior to the event. Proceeds will benefit OPB, newly chartered in the spring of 2018, to support the organization's future events and programs on campus.
"This event is giving students hope that they will be heard. A lot of people don't talk about [sexual assault] because it's a very triggering subject, but it feels good to know that you're not alone," says Hernandez, who plans to host the event annually.
Students seeking additional resources can go to Morris CARES or Jersey Battered Women's Services in Morristown for in-person guidance or visit the RAINN website for more information. Lauren also reminded students that they can seek support on the Florham Campus from CAPS, located in the Wellness Center. Metropolitan Campus students can go to Student Counseling and Psychological Services or contact the Bergen County Rape Crisis Center.
"[Sexual assault] isn't something that [survivors] need to be ashamed of. This isn't something that they need to blame themselves for," says Lauren. "There are other people who have gone through this and there's a community of people willing to support each other. The goal is for them to feel safe again."