A sisterhood forged at FDU, and strengthened by a dress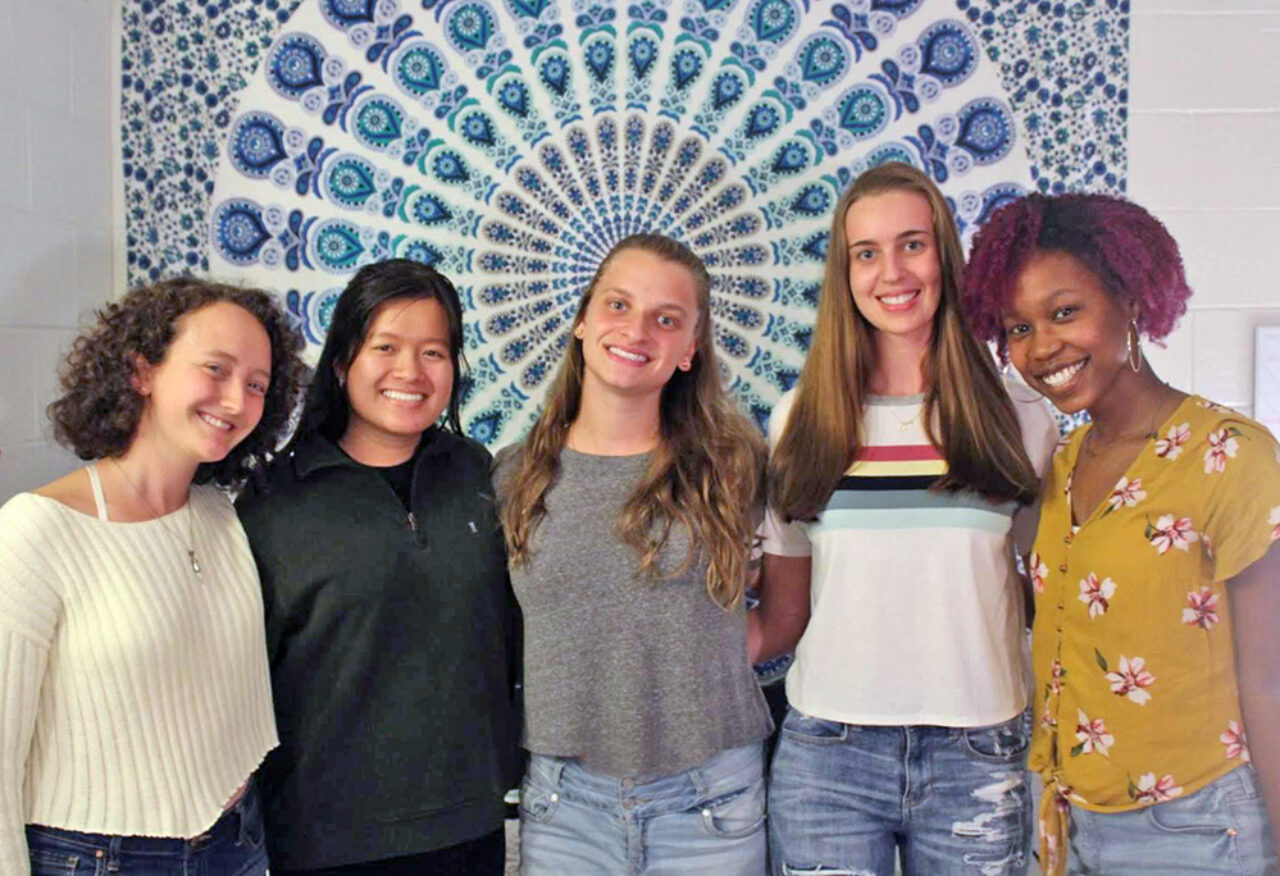 By Kenna Caprio
September 25, 2019 — This summer, five female friends from the Florham Campus shared a dress. Inspired by the book series and subsequent movie the "Sisterhood of the Traveling Pants," they took turns wearing the red, patterned frock, writing handwritten letters to one another about their escapades and adventures, snapping and swapping photos, staying connected even when apart.
The "sisterhood of the traveling dress" happened by accident.
Junior Janine Brown, a film and animation major, originally owned the dress, and was actually planning to give it away. On her way to drop it off, she stopped by Kathleen Smith's room. Smith decided to try it on, and voilà, it fit! Smith got excited and asked their other friends to "stop what they were doing and try on the dress," says Brown.
"The traveling dress started out as a little bit of a joke, but it turned out to be a really fun way for us to stay in touch," says Averi Long, a junior creative writing and psychology double major. "There's something about a handwritten letter that makes you feel closer to the person who wrote it."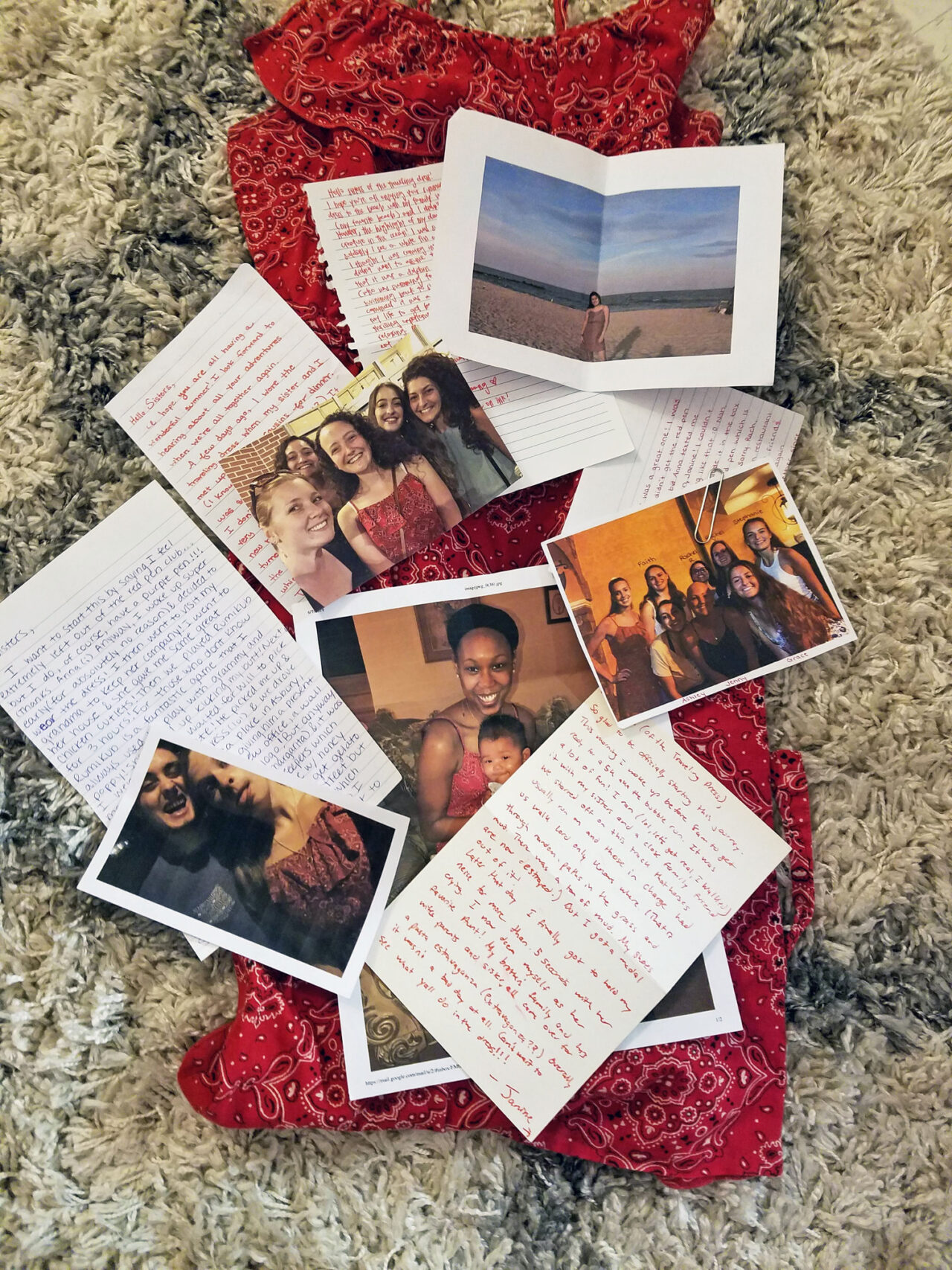 The rules were these: wear the dress out to do something fun or meaningful, write a letter to the group about the experience, send a photo of yourself in the dress, and then mail the garment on to the next recipient. No texting to stay in touch, handwritten notes only! Once reunited on campus for the new semester, they would gather to catch up in person and rehash the summer.
Brown took the dress first, wearing it to hold her niece for the first time when her brother and sister-in-law came to visit for the baby's dedication ceremony. Smith, a junior biology major, wore the dress out to dinner with her high school friends, while Long wore it out with her sister and cousins. Rachel Weg, a junior in FDU's five-year QUEST program, which leads to a master of arts in teaching, wore it to her grandmother's house for a visit and to date night with her boyfriend. Anna Hoang, a junior biology major, donned it to Bradley Beach for the day and to dinner with her family at a pho restaurant.
"The closer the summer drew to an end, the more I anticipated meeting up with my friends to discuss our experiences with the dress," says Hoang. "We shared something that turned out to be so meaningful."
Together again at FDU, the women met up at the Greek Senate's welcome back barbecue, before heading over to Smith and Weg's room in the Rutherford residence hall. "We opened cookies and scones to share and read our letters out loud, filling one another in on the experience, reliving the summer and answering questions," says Brown.
They opted to watch the movie together, too, as not everyone had seen it previously, Weg added. "This experience brought us closer together," she says.
If they can find another piece of clothing that fits each of them, they might just keep the tradition going when they're apart.
"It made us realize how much we miss each other in the summer," says Smith. "This experience impacted our friendships because it made us realize how close of a group we really are."