Six questions with the 2020 Metropolitan Pinnacle Award recipient: Joshua Germain
Interview by Kenna Caprio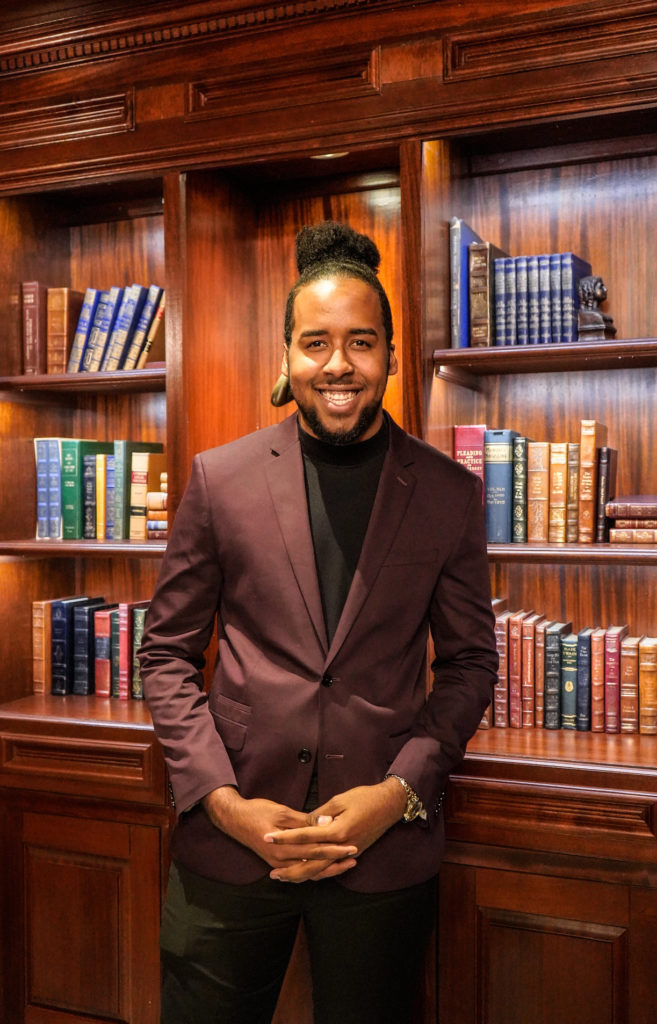 May 6, 2020 — Joshua Germain likes making people smile. Perfect for someone with a future in the hospitality and tourism management field! "Part of why I want to work in hospitality is to turn less-than-ideal situations around for guests. In my personal life, I enjoy doing the same for friends and family. That makes me happy." Germain is also happy to be this year's Metropolitan Pinnacle Award recipient. 
FDU: In what ways has attending college at FDU transformed your life?
Joshua Germain: I came to FDU knowing I enjoy travel, food and working with people. FDU took those passions and exposed me to a world of opportunities in the hospitality profession. I have found a community of friends, built a network of professionals, and established global connections through study abroad and other international experiences.
How and why did you decide on hotel and tourism management as a major?
JG: I've always been interested in a career in travel and tourism. Originally, I wanted to become a pilot, but, on my first flight, I realized that isn't a job I would enjoy! My other interest was hotel operations. I did a search for top hotel and hospitality schools, applying to my top three picks. When I visited the Metropolitan Campus for Discover Your Major Day, I immediately knew FDU was for me. I felt drawn to the intimate setting, location and sense of community. 
What's your most rewarding academic moment or memory?
JG: Aside from receiving the 2020 Student Pinnacle Award, my most rewarding academic moment is a tie between my induction into the Epsilon Omega Sigma Honor Society and receiving the Outstanding Sophomore Award at the Educational Opportunity Fund (EOF) awards dinner.
What do you do to focus, reset and relax?
JG: Hang out with people I love, spend time with myself, catch up on TV shows and YouTube, cook and travel. I also made it a habit to travel back home to Jamaica between semesters to reset and refocus.
How have you grown and adapted in the face of the COVID-19 pandemic?
JG: The pandemic has reinforced my belief that we should never get too comfortable in any situation because it can change at a moment's notice. I've taken the time to adapt to the new climate, reconnect with those closest to me and sharpen my professional skills as I prepare to enter the workforce.
What gives you purpose?
JG: Not listening to my doubts, or the doubts of others, and by having faith that my best efforts will lead to success.