Traveling Thailand: Of elephants, temples and pad Thai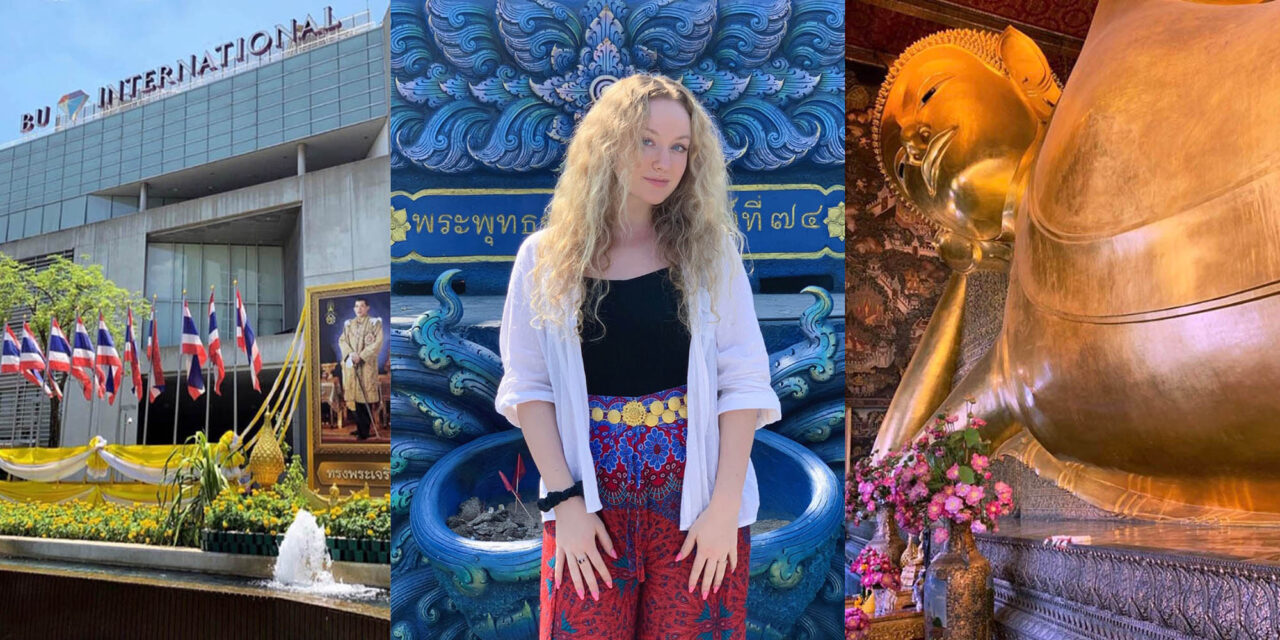 By Kenna Caprio
For the past four months, junior hotel and restaurant management major Olivia Baxter has been soaking in the beaches and exploring the temples of Thailand. In between, she's attended classes, savored pad Thai, and nurtured elephants.
The Florham Campus student wanted a study abroad experience unlike anything familiar to her — she admittedly didn't know much about Thailand, and had never been to Asia before this semester. "I truly believe that shaking up your life a little bit is the best way to grow as an individual and become your best self," says Baxter.
She's based in the capital city of Bangkok, taking classes at Bangkok University, and living in an apartment with roommates Vanessa, from Taiwan, and Maria, from Mexico.
"Bangkok is a very diverse and lively city. I love that there are always things happening here," says Baxter. She recommends scooting around Thai cities and islands by motorbike to explore more easily.
"Thailand has some of the most beautiful islands, which is one of the reasons I chose to come here," says Baxter. "Every time I swim in the sea, I feel like I'm living a dream, because the beaches are picture perfect."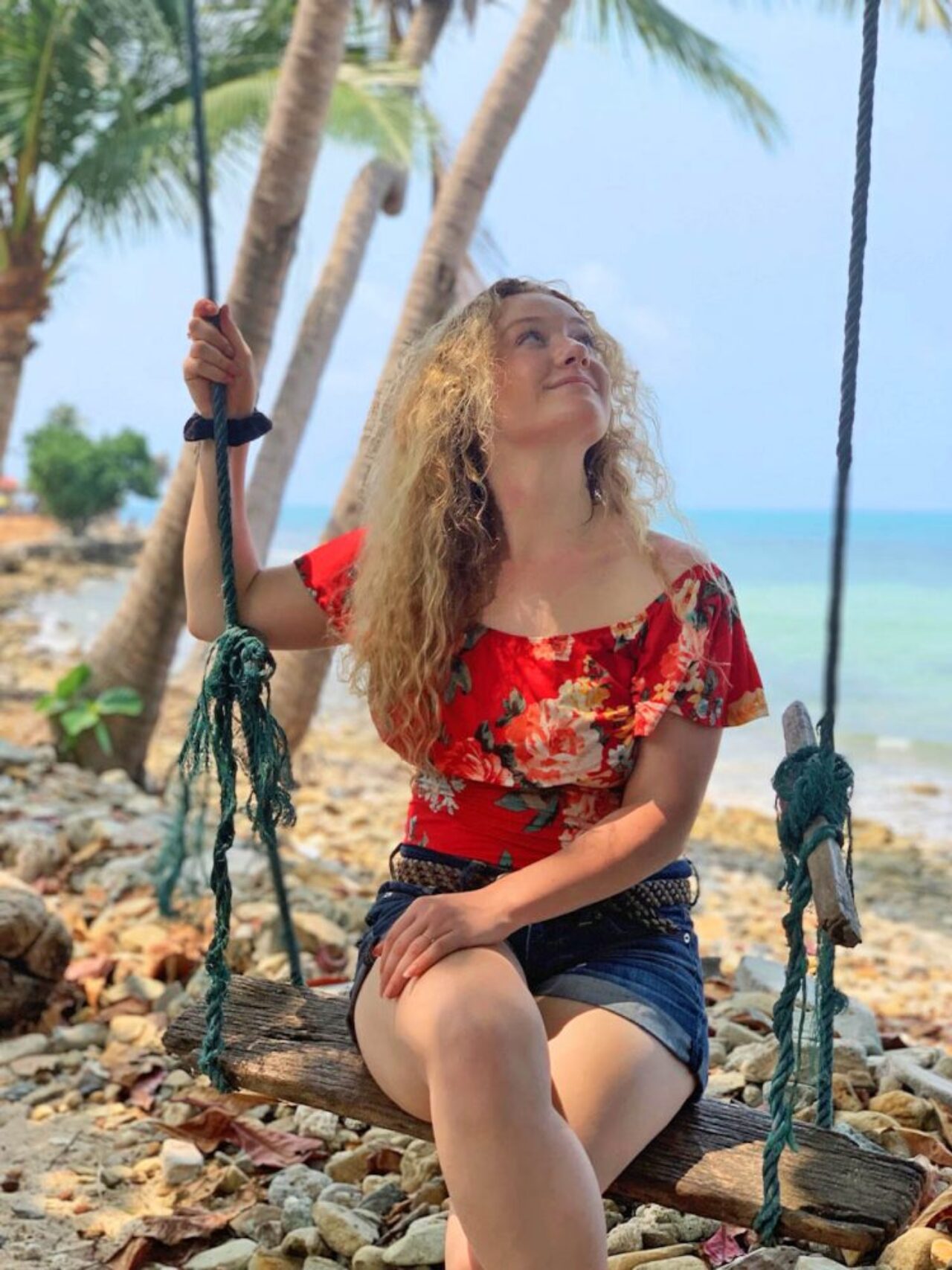 At the elephant sanctuary in Chiang Mai, Baxter fed, bathed, shampooed and "even had a water fight" with the animals. "Despite their intimidating size, they are the most gentle creatures, and I can't begin to put into words how humbling it felt to be in their presence," she says.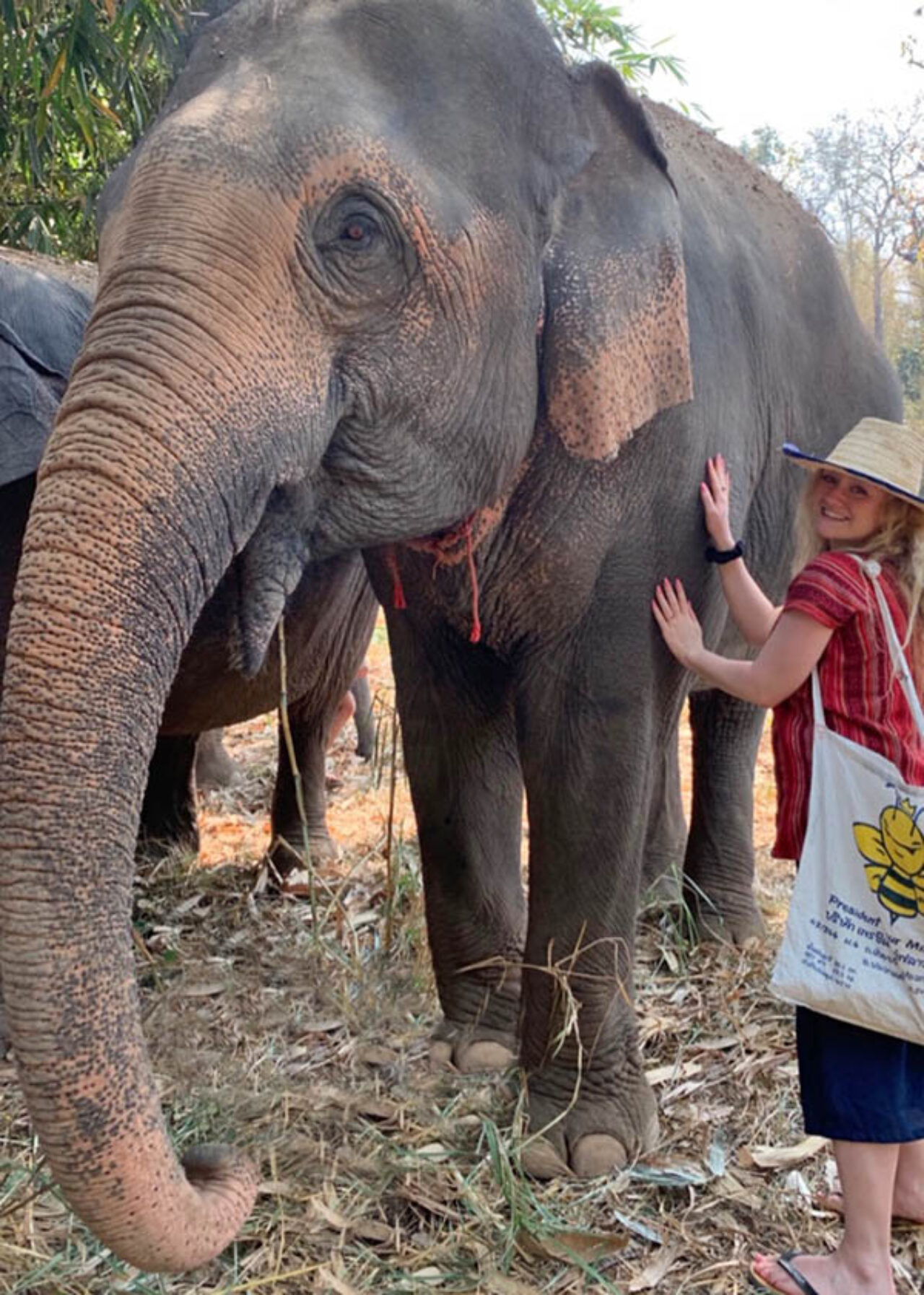 Traveling, she says, is the best way to break stereotypes. "To take part in another country's traditions, learn its history, and meet locals is invaluable." The Thai people are "always smiling and saying hello. They go out of their way to make others happy," Baxter adds. "It is our responsibility as global citizens to learn as much as we can about the world around us."
To that end, she chose to see as much of Thailand as possible, venturing north to the provinces of Chiang Mai and Chiang Rai and south to Krabi.
"The main thing you have to remember about studying abroad is that every decision is up to you. No one is making a travel itinerary or planning the days for you. Four months go by faster than you think, so use your time to travel and create as many memories as possible!" says Baxter.
To fully immerse herself in the experience, Baxter removed the SIM card from her phone. "I haven't had access to the internet or Google maps while traveling unless I find a place with WiFi. This allowed me to forget about social media and really be present while exploring." She treasures the photos she took of all her adventures but says nothing beats seeing the sights in person.
"Get out of your hometown and travel — whether to another country or around the United States," Baxter says. "There are so many incredible things to discover in the world!"