Hospitality and Tourism Management BA (Immersion Studies)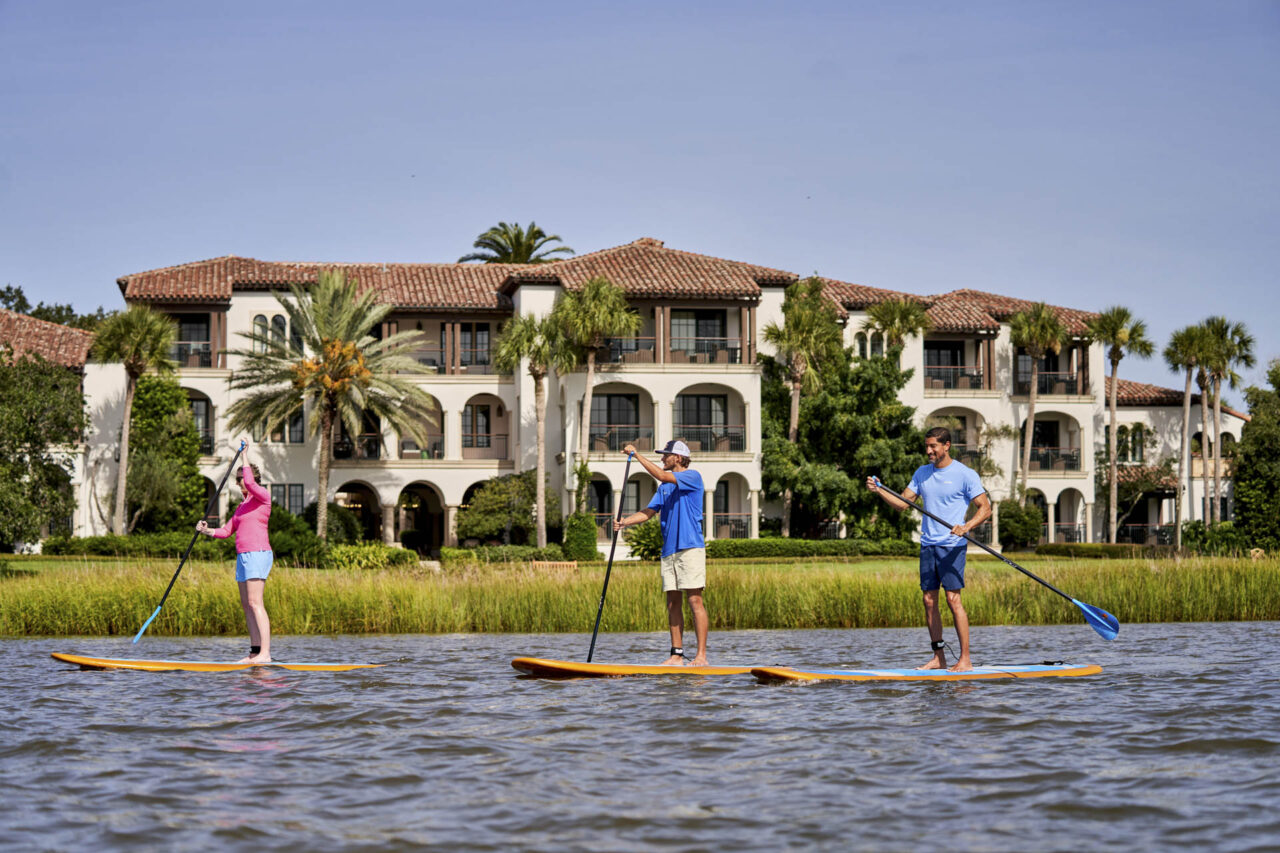 This program offers students an immersive education that combines a structured work experience with a distinctive academic program from a top ten hotel management school.
Exchanging the college lifestyle for a luxurious work environment in exclusive resorts in iconic tourism destinations is a choice in itself but it speaks to the preparedness, maturity, and focus of a graduate which will distinguish our students from the "ordinary" college graduate.
Furthermore, the program's experiential learning focus is an attractive alternative for students whose learning style is suited to the action and doing that will prepare them with real life management and leadership skills.
From a parent's perspective, the program offers a secure alternative to the college experience in that all resort partners are vetted, trained, and committed to the program. It is in their interest that the student/intern experience is rewarding since the partners are seeking a long-term relationship with the students and the program. This program reduces the overall cost of going to college. Students are paid during their time of employment; their earnings can offset their board and lodging, provide pocket money. and cover some of the tuition costs that are not covered by grants and scholarships.
For the employer, the elite luxury resorts have a talent gap and need to constitute a "bench" from which they can recruit their future management. This partnership with FDU and American Hospitality Talent Acquisition (AHTA) allows them to develop a source of well-prepared, motivated trainee staff who can gradually build up the skills, knowledge, and talent they aspire to recruit longer-term.
The process
FDU and AHTA have considerable experience operating structured internships and online offsite programs to students working in resorts. Based on this experience the process will include several steps to ensure success focused admission, strong academic and professional support while students are engaged in the program, proactive career and professional advisement and extracurricular activities that enhance and promote a sense of student communities within the program and their work locations.
Success focused admission
The admission process begins with an information session to all admits that
explains the steps they will need to take to be admitted onto this program.
Essentially students will need to pass two admissions "hurdles". The first is academic admission into FDU and the program and the second is professional admission into the work experience.

FDU will manage the academic admission to the program.
AHTA in partnership with the resorts will manage the "professional admission" to the program.

The admission process will seek to create small cohorts of minimum 12 to 15 students in order to create a sense of community among the students. The total resort size will determine the number of cohorts it can absorb.

Academic and professional support
The program will be managed by an Academic Program Director and a Professional Experience Director within each resort. These two roles and their tight collaborative work (while respecting FERPA) are the key to monitoring and supporting the students' successful pathway to graduation. Each semester students are given a 20-point passport; they can gain or lose points during the semester for academic and/or professional behaviors. Earning or losing a point is enforced by either program director. Under a threshold of 10 points in one semester, the student is put on probation and dismissed from the program (academic and professional) if they fall under 5 points. A code of conduct is jointly agreed by the directors and forms the basis for enforcing this reward/sanction process. This system ensures the condition for the students' continued participation in the program. The student/employees must meet both the program's standards set by both the resorts (with respect to work obligations) and FDU (with respect to academic standing and other requirements of FDU students).
Career and professional advisement
The FDU Academic Program Director, in the role of academic advisor, will be expected to visit the resort twice per semester (accommodation costs covered by the resort, travel and compensation covered by FDU). During these visits the FDU advisor will meet each student and meet the Professional Experience Director to discuss the program. Once per semester a representative from AHTA will meet the Academic Program Director and Professional Experience Director.
Extracurricular activities
It is important to provide the student/employee participating in this program with organized extracurricular activities that will enhance their experience and contribute to widen their knowledge of the region, people, and resources. Activities such as the following will be organized and provided under pre-arranged agreements between the program leaders (Resort and Academic).

Professional visits
Sport
Health and wellness
Student driven initiatives
The program
The 4-year academic plan will lead to a BA in Hospitality & Tourism Management.
This academic program will be delivered mostly online asynchronously and adapted to the program's delivery method.
This will be achieved by students completing 120 credits in four years. They will be enrolled full-time in spring and fall and part-time in summer. Each fall and spring semester 9 credits are "hard courses" i.e. ordinary college-level courses while the other 3 credits (to make it up to 12) are either work experience or portfolio type courses.
These work experience/portfolio courses will be offered within our school's Professional Development Series (PDS) which has a proven successful track record. For this program, this series will be offered differently from the one offered on campus. The PDS track for this program will be offered as hybrid seminars (i.e. some online work accompanied with one or two in-person one-day sessions at the resorts) and form the backbone of a continued developmental approach to career building.
In general, the program will be offered as a lockstep program; no choices will be given to students other than very few electives. This is important to create a sense of community among the students engaged in this program regardless of their location in terms of resort location.
A variant of the 120-credit program will be structured as a 60-credit program (four semesters and two summers) and offered to exceptionally prepared associates degree graduates.