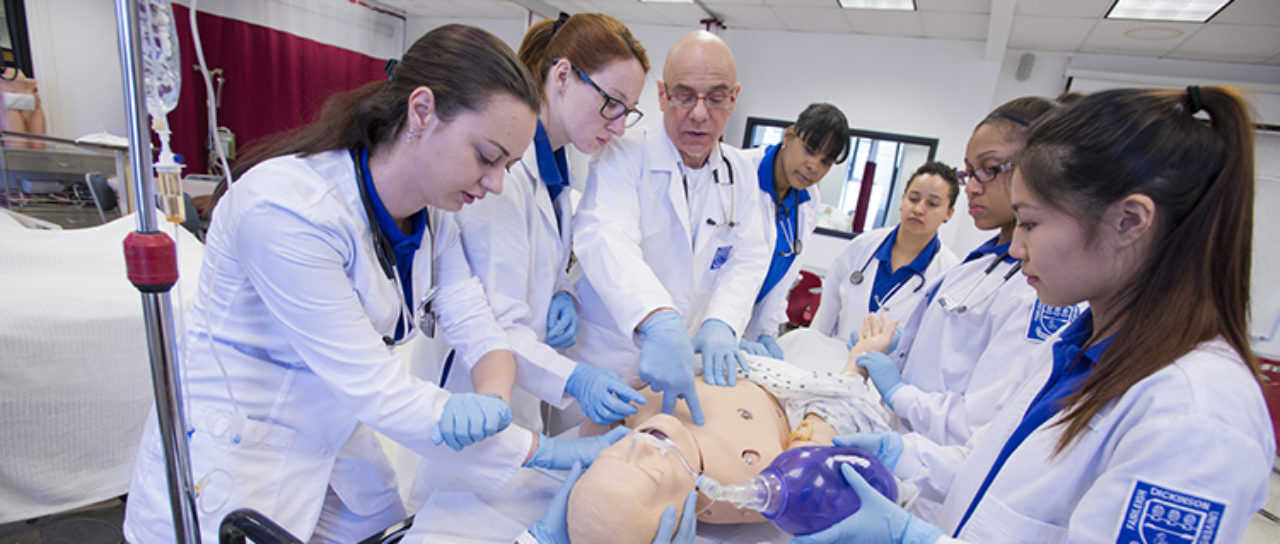 The Bachelor of Science in Health Studies Program is designed to prepare graduates with an understanding of a wide range of health-related concepts with a strong emphasis on problem-solving skills and critical thinking. The comprehensive curriculum provides a solid foundation of general education, health-related science and in-depth perspectives in health and healthcare delivery. The program offers two tracks, as differentiated below by the curriculum elements specific to each track. The remainder of the Degree Plan is identical for the two tracks, as are the Admission Requirements.

Health Studies, Science Track
The science track includes more intensive science prerequisites, for students who plan to go on for graduate studies in Medicine, Dentistry, Physical Therapy, Occupational Therapy, Physician Assistant, Health Administration, or other graduate programs.
Health Studies, General Track
This track is focused on those students who plan to work in a healthcare field but are not planning to pursue an advanced degree soon after graduation. Only the general track has the Free Electives that may make it possible to add Study Abroad or a minor to a student's undergraduate curriculum. Students in the general track who have completed requirements and meet admission criteria may be eligible to transfer to the 4 year Bachelor of Science in Nursing program during their undergraduate years. Graduates of the Bachelor of Science in Health Studies general track may apply for the Accelerated Baccalaureate in Nursing.
NURS2217  Information Systems and Applications in Healthcare
NURS3353  Intro to Normal and Therapeutic Nutrition
Free electives (6 credits)
Admission Requirements
Graduates from an accredited secondary school with a record indicating potential to succeed in college.

Students with an associate degree are allowed to transfer 60 credits following the criteria stated in the Admissions section of the Undergraduate Studies Bulletin.

A minimum of 30 credits will be awarded to students holding hospital-based credit and a license/credential in an allied health profession but who do not possess an associate degree.
Degree Plan
General Requirements
University requirements (8 credits)
Health studies major requirements (33 credits)
.
Contact Information
Maria de Bialokoz (Administrative Assistant)
201-692-2888
mariadb@fdu.edu