The major in management is designed for students who wish to develop the interpersonal and management skills they can use starting with their first professional job, as well as developing a long-term perspective and value system which will serve them their entire careers.
Management department course offerings emphasize:
An approach to classroom instruction that engages the student in the learning process
Concentration on knowledge and skill sets that are practical and useable
A global perspective that emphasizes ethics and long-term sustainable business practices
The use of team-based teaching and learning
It is our goal that our management majors will:
Receive solid conceptual grounding in management disciplines
Develop competencies to become highly effective individually and with others
Develop and demonstrate these competencies with hands-on learning, including work on real-world projects and service to the community
Undergo rigorous assessment of their overall accomplishments
Enter a fast track to successful and rewarding careers
Career and Internship Opportunities
Our students concentrating in human resources have received great internship opportunities at Johnson & Johnson, Colgate-Palmolive, Pfizer, Bristol-Myers Squibb, Hilton Hotels, Movado Watches, Enterprise Rent-a-Car, and more
Our recent human resources graduates have great human resources careers at Ralph Lauren, Dun & Bradstreet, Mars Chocolate, NBC Universal, MetLife, Wyndham, Celgene, Bloomberg, and more
Our students concentrating in leadership intern and are employed in a wide variety of fields and organizations including Sony, Barclays, Merrill Lynch, Novartis, Goldman Sachs, Remx Staffing. U.S. Sports Institute, Prudential, PSEG, Urban League, Xerox and more
Degree Requirements
Students pursuing a BS in management will be required to choose a concentration in either human resources management or leadership. To attain a BS in management, students must take four required management courses in addition to three courses from either concentration.
All students enrolled in the Bachelor of Science Degree program must complete the University and Business Core Curriculum in addition to the major requirements listed below. Any student interested in pursuing a minor should refer to the list of minors offered at the Silberman College of Business.
Required Management Courses
Leadership Concentration
Elevate your career
Leadership skills are important in any industry.
Teamwork is the number one skill employers want (Forbes)
Tech-related organizations are almost twice as likely to prioritize collaboration skills (Forbes)
Teamwork and project management skills are essential to job mobility and success (Business-Higher Education Forum)
Leadership skills are essential for career advancement-Lack of leadership skills is the most common reason why executives derail (Center for Creative Leadership)
Motivate teams to develop innovative solutions.
Lead teams to become more effective.
Create blueprints for successful project using your project management skills.
A major or minor in Leadership can bring your vision to life. Our Leadership program can help you get there.
A degree in management with a concentration in leadership provides fun, hands-on leadership skill training including project management experience and personal leadership development led by some of Silberman's best faculty. We offer a minor in Leadership for both Silberman College of Business students and those in other FDU colleges.
Required Leadership Course
Select two of the following leadership courses
Human Resource Management Concentration
Imagine working in a field that is growing, in-demand, and is something every company in every industry needs.
Glassdoor lists Human Resources Manager the #6 Best Job in the US, based on earnings and career advancement
Entry-level human resources professionals earn above-average starting salaries, about $64,000, with fast salary growth (Salary.com)
The demand for human resources management specialists is expected to grow 20 – 28% over the next decade (Bureau of Labor Statistics)
Imagine going to work every day with the chance to hire people, develop their skills, and design cutting-edge training, compensation and evaluation plans. Imagine working as a trusted advisor to business units and top management, designing programs to both increase productivity and enhance employees' work experiences.
Imagine being able to use your communication, creativity, problem-solving and leadership skills.
Pursuing a career in human resources management can make these a reality. Our human resources management program can help you get there. The program is a fun, challenging, practical project-based learning led by some of Silberman's best faculty complemented by a team of human resources professionals.
Our human resources students are personally connected with professional human resources mentors from our executive and young alumni advisory boards who also visit class and find opportunities for students. Board members work at such companies as BASF, Novartis, ADP and Michael Kors. We have our own LinkedIn group for students, alumni, and mentors.
All human resources juniors and seniors receive a complimentary student membership in The Society for Human Resource Management (SHRM) – the world's leading professional organization for human resources, providing access to exclusive seminars, networking opportunities and career search resources.
All human resources graduates receive complimentary prep materials for the aPHR certification exam – an important credential for early career human resources professionals.
Human Resources Required Courses
The MGMT 4499 Internship in Human Resources course may be used as a substitute for either MGMT 3710 or MGMT 3730.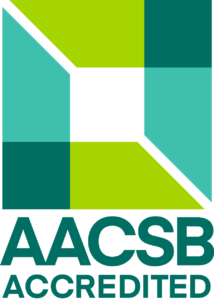 Silberman College of Business is accredited by AACSB International.