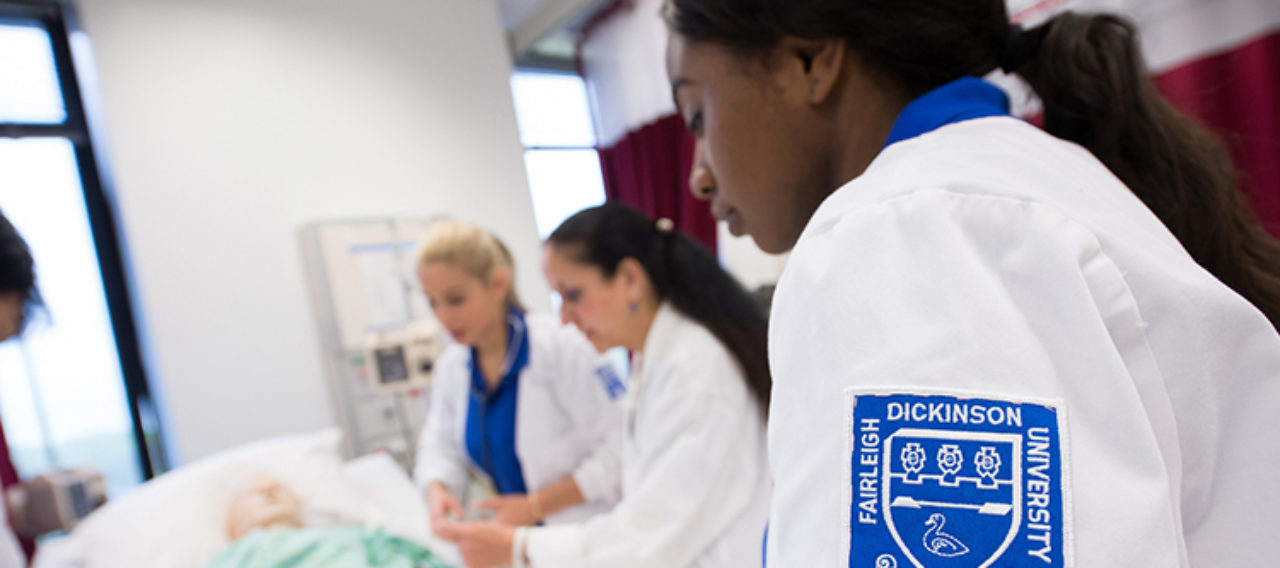 The Bachelor of Science in Medical Technology will prepare graduates to become Medical Technologists and be eligible to sit for the Board of Registry of the American Society of Clinical Pathology.
Medical technologists play a critical role in patient care, providing key laboratory data for the diagnosis of diseases, management of patient therapy and health maintenance. They perform complicated chemical, biological, hematological, microscopic and bacteriological tests. For example, medical technologists microscopically examine blood and other body fluids, make cultures of fluid or tissues the samples, use computers to verify and organize lab data, and analyze the samples for chemical content or reaction. They require skills in using state-of-the-art technology and instrumentation, as well as excellent organizational, problem solving and communication skills.
Medical technologists have the versatility to be employed in a variety of settings, including hospitals, independent laboratories, clinics, physicians' offices, local/state and government agencies, pharmaceutical and cosmetic firms, veterinary offices, and research institutions.
Employment rate in various healthcare agencies in the tri-state area – 100%
Salary range after completion of Bachelor of Science in Medical Technology degree by the Bureau of Labor Statistics –  $61,000 – $66,000
Admission Requirements
Admission to the professional component at Rutgers University requires:
Graduation from an accredited secondary school with a record indicating potential to succeed in college.

A separate application will be filled out in the Fall for the 4th year of clinical education.

Admission decisions for the professional component are made in accordance with criteria, policies and procedures established by a joint Committee on Admissions and Academic Status and cannot be guaranteed by FDU
Degree Plan
1st Semester (16 credits)
2nd Semester (18 credits)
3rd Semester (12 credits)
4th Semester (14 credits)
5th Semester (17 credits)
6th Semester (15 credits)
Seventh and Eighth Semesters (12 months at an Approved Hospital) (32 credits)
A minimum of 126 credits is required for graduation.
Special Information
This major is offered on both Fairleigh Dickinson Campuses. A total of 120 credits is required for the degree, which includes course work in medical technology, mathematics, biology, chemistry, english and the humanities. Sample courses in the major include: Introduction to Medical Technology; Clinical Chemistry; Coagulation; Clinical Microbiology; Clinical Physiology; Organic chemistry, Clinical Microscopy; Medical Microbiology; Hematology; Immuno-hematology/Blood Banking; Immunology/Serology; Instrumentation; and Laboratory Management.
Clinical Laboratory Experience
Six semesters of college work are required for admission to this hospital program. At the end of the sixth semester, students may apply to a program of medical technology approved by the National Accrediting Agency for Clinical Laboratory Sciences (NAACLS).

Students will select their laboratory affiliations in consultation with the faculty adviser.

A clinical training program is required of students who wish to qualify for the examination given by the Board of Registry of the American Society for Clinical Pathology (A.S.C.P.) for the certification as a Clinical Laboratory Scientist.

Admission to the clinical internship is competitive.

Students who are not selected for hospital internship during the fourth year, an option may be chosen to continue for a B.S. in Science or a B.S. in Health Studies – science track.
Upon completion of the B.S. degree, students may again apply for clinical internship.
Students report to the laboratory five days a week. A two-week vacation period is suggested by the A.S.C.P. and is customary. Students should expect to work under supervision and to have reference books available. MEDT4205 and MEDT4206 Clinical Laboratory Education carry a course fee for fall and spring.
Contact Information
Prof. Marilyn R. Rubin
201-692-2847
rubin@fdu.edu