Clinical Laboratory Sciences BS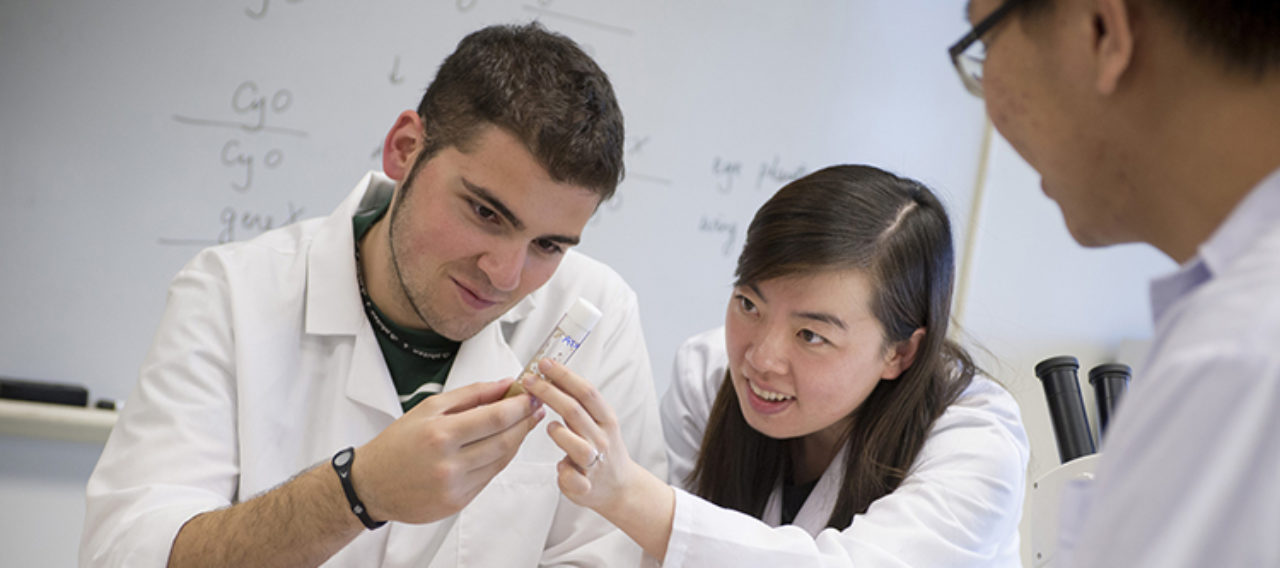 The BS in Clinical Laboratory Science degree is available through the Henry P. Becton School of Nursing and Allied Health. The Bachelor of Science in Clinical Laboratory Science will prepare graduates with a concentration in medical laboratory sciences awarded jointly between FDU and The Rutgers University, School of Health Professions (SHP)*. Students must complete 6 semesters of pre-professional courses at FDU before applying for the clinical laboratory experience at Rutgers.
Medical Laboratory Sciences
Medical Laboratory scientists are clinical laboratory professionals who play a major role in patient care, providing laboratory data which are crucial for the diagnosis of diseases, the management of patient therapy and maintenance of health. Medical Laboratory scientists perform a wide variety of analytical procedures requiring expertise in state-of-the-art technology and instrumentation, as well as organizational, problem solving and communication skills. Major disciplines in medical technology include clinical chemistry, clinical immunology, clinical microbiology, hematology, immunohematology and urinalysis.
At the Metropolitan Campus the degree is available through the Henry P. Becton School of Nursing and Allied Health. At the Florham Campus, the degree is offered through the Department of Biological Sciences and Allied Health in Becton College of Arts and Sciences.
Employment rate in various healthcare agencies in the tri-state area – 100%
Salary range after completion of Bachelor of Science in Clinical Laboratory Science degree by the Bureau of Labor Statistics –  $61,000 – $66,000
Admission Requirements
Admission to FDU
Graduation from an accredited secondary school with a record indicating potential to succeed in college.

Students admitted to the B.S. in Medical Imaging science major must maintain a minimum grade point average of 2.85 in their pre-professional course work.

A separate application to Rutgers University will be filled out in the Fall of the 3rd year at FDU.

Admission decisions for the professional component are made in accordance with criteria, policies and procedures established by a joint Committee on Admissions and Academic Status and cannot be guaranteed by FDU.
Admission to the Clinical Laboratory Experience at Rutgers
Six semesters of college work are required for admission to the joint program with Rutgers, SHP. 

Students must apply in their 3rd year for the clinical training.

The 15 month clinical training program which is required of students who wish to qualify for the examination given by the Board of Registry of the American Society for Clinical Pathology (ASCP) for the certification as a Clinical Laboratory Scientist (CLS-ASCP).

Admission is clearly competitive. 

If students are not selected for admission an option may be chosen to continue for a Bachelor of Science in Science or Bachelor of Science in Health Studies – science track.
Degree Plan
After completion of three years of study (minimum of 94 credits) at FDU, the program is completed in 12-15 months at Rutgers University-SHP. With successful completion of the program at Rutgers-SHP the student will earn the BS in Clinical Laboratory Science.
A minimum of 131 credits is required for graduation.
1st Semester (16 credits)
2nd Semester (18 credits)
3rd Semester (12 credits)
4th Semester (14 credits)
5th Semester (17 credits)
6th Semester (15 credits)
Special Information
This degree is a joint partnership with Fairleigh Dickinson University and Rutgers University, School of Health Professions (SHP).