BS MS Accounting: combined degree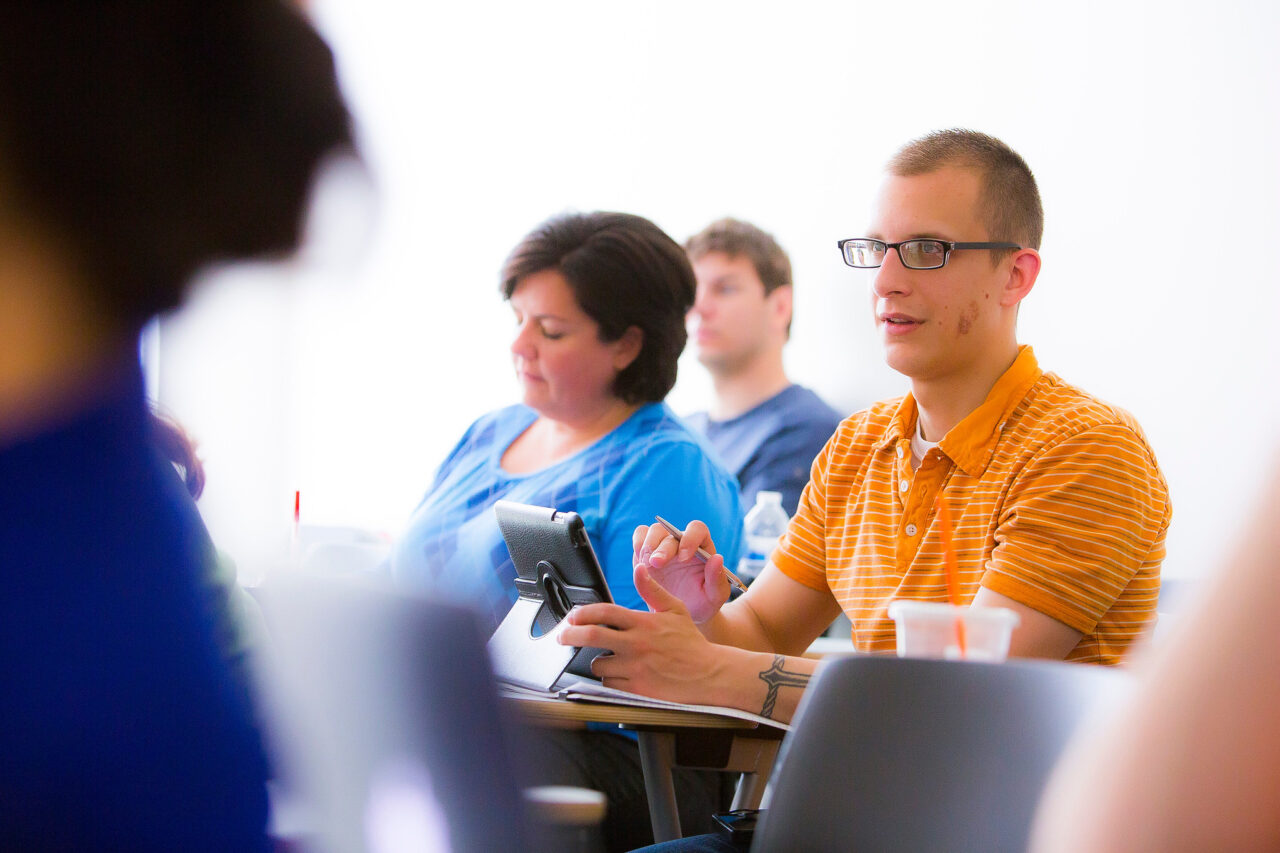 Did you know….
GMAT is waived for SCB students having GPA of 3.2 or higher upon completion of the first semester of their junior year (and 3.5 for other FDU students).
Students are eligible for a 40% discount off of current Silberman College of Business graduate tuition in their fifth year.
FDU accounting students have scored number 1, 3 and 5 on the Certified Public Accountant Exam in New Jersey.
Our accounting program received a national award for innovation.
Most accounting majors receive job offers one year before they graduate.
The NJ Society of CPAs, Silberman College of Business, and others award scholarships to FDU students. Read about available scholarships for accounting undergraduate students.
Three FDU faculty have received the NJCPA Outstanding Educator Award.
Certified Public Accounting firms are restricting recruiting only to colleges like FDU that qualify students for the Certified Public Accountant exam.
Students in 4 Plus 1 can graduate with a BS and MS degree in five years.
This cutting-edge program is open to any accounting major in the University. It features state-of-the-art studies in accounting, taxation, and law designed to prepare students for employment in either the public or private accounting sector.
Frequently Asked Questions
Below are the CPA educational requirements that must be met by applicants in order to qualify to take the CPA exam. These vary by state. Additional requirements may apply for licensure, such as work experience, and these, again, may vary by state.
The information set forth below is from www.NASBA.org and is intended to be as current as the postings on the NASBA site. All information is subject to change. Be sure to check www.NASBA.org for updates and changes.
Lastly, the following CPA review providers also compile state-specific CPA requirements:
State CPA Exam Education Requirements
For each state shown, additional information can be viewed at the links listed for the state-specific NASBA, the state society of CPAs, and state board of accountancy.
BS-MS in Accounting Curriculum
You will complete the following curriculum requirements. Beginning with the seventh semester, you will complete LAW 6657 (fall) and ACCT 6606 (spring) in your senior year. The remaining courses are to be completed during your fifth year. Internships and work programs during the graduate portion of the program also are available.
The structure of the BS-MS Accounting allows you the ability to continue your study of Accounting, earning a Master of Accounting, while also preparing yourself for the CPA examination. Students looking to meet the CPA credit requirement will find that FDU's 4 Plus 1 BS-MS Accounting degree allows you to do so while attaining a deeper understanding of Accounting theory, concepts, and practices.
NOTE: The requirements below show the current degree program implemented starting in Fall 2013. Any student with specific questions should contact the advisor on his or her home campus. Numbers in parentheses indicate recommended semester. Courses with one asterisk (*) have prerequisites. Courses with two asterisks (**) can be taken concurrently. All courses are three credits except for FRSH 1000 (one credit).
General Education Requirements
Specific Skills
Social and Behavioral Science (choose 3 courses)
Courses to be selected from Anthropology, History, Political Science/International Studies, Psychology, or Sociology courses for which the student meets prerequisites, ECON 2205 or ORGS 1100 (Ethical Issues in Social Institutions). Not more than two courses may be taken from any one of these disciplines. ORGS 1100 is a recommended course.
Humanities or Language Elective (choose 1 course)
Elective course to be selected from Literature, Philosophy, Fine Arts, History, Humanities, Music or Theatre; or foreign language.
Literature/Language Elective (choose 1 course)
Elective course must be an advisor-approved course in literature or foreign language. Students electing a foreign language are encouraged to complete a second semester of that same language.
Scientific Analysis/Excel Proficiency (6 credits)
Elective courses to be selected from 1000-level (or above) courses in Biology, Chemistry, Geology, Physics or Environmental Science, or from MIS 1045-Information Technology in Business Communication**, or ENGR 3000 Modern Technologies. One of the two courses selected must have a laboratory requirement. All business students must take a proficiency exam for skills in Excel, or choose to take MIS 1045. Students must take MIS 1045 if exam results indicate lack of Excel proficiency.
University Requirements
NOTE: University core courses cannot begin until student has been placed into ENGW 1101 Freshman Writing Workshop or ENWR 1101 Academic Writing.
Free Electives (choose 4 courses)
Any undergraduate course offered by the University provided that prerequisites have been met. Free electives may be used to satisfy the requirements of a minor or count toward a second major.
Business Core
Restricted Business Core (3 credits)
FIN 3310-Intermediate Financial Analysis is required for all Accounting majors.
For the 4+1 accounting program, the GMAT must be taken at the end of junior year.
Major Courses
NOTE: Must earn a grade of "C" or better in these courses for graduation requirements.
Graduate Courses
For students who are accepted in the 4 Plus 1 Accounting Program
Graduate Accounting Electives (choose 2 courses)
Graduate Business Electives (choose 3 courses)