Electrical Engineering Minor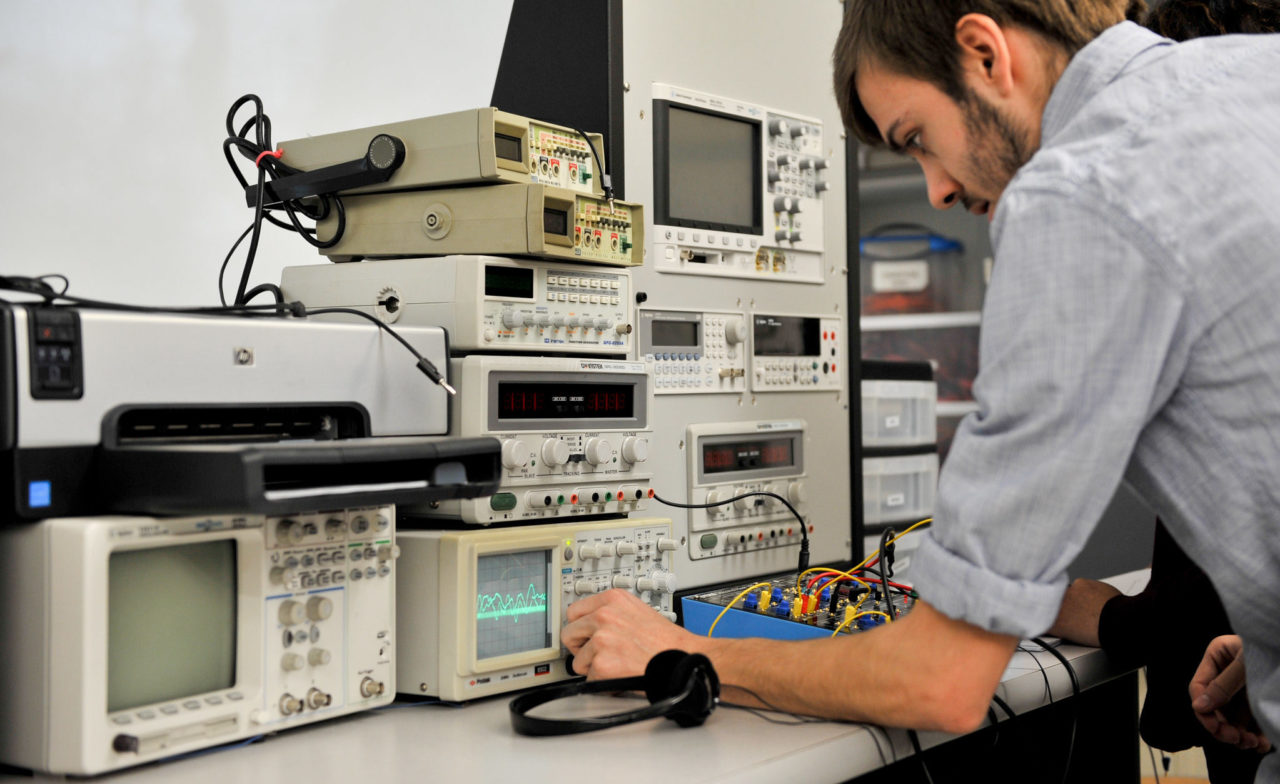 (for non-electrical engineering majors)
The minor in Electrical Engineering consists of 16 credits and is relevant to students with appropriate mathematics and science backgrounds. This minor provides students with a foundation in electrical engineering, and it can bring them additional employment opportunities and career options.
Required Courses (16 credits)
To take any course in the minor, a student must meet all the prerequisites for that course.