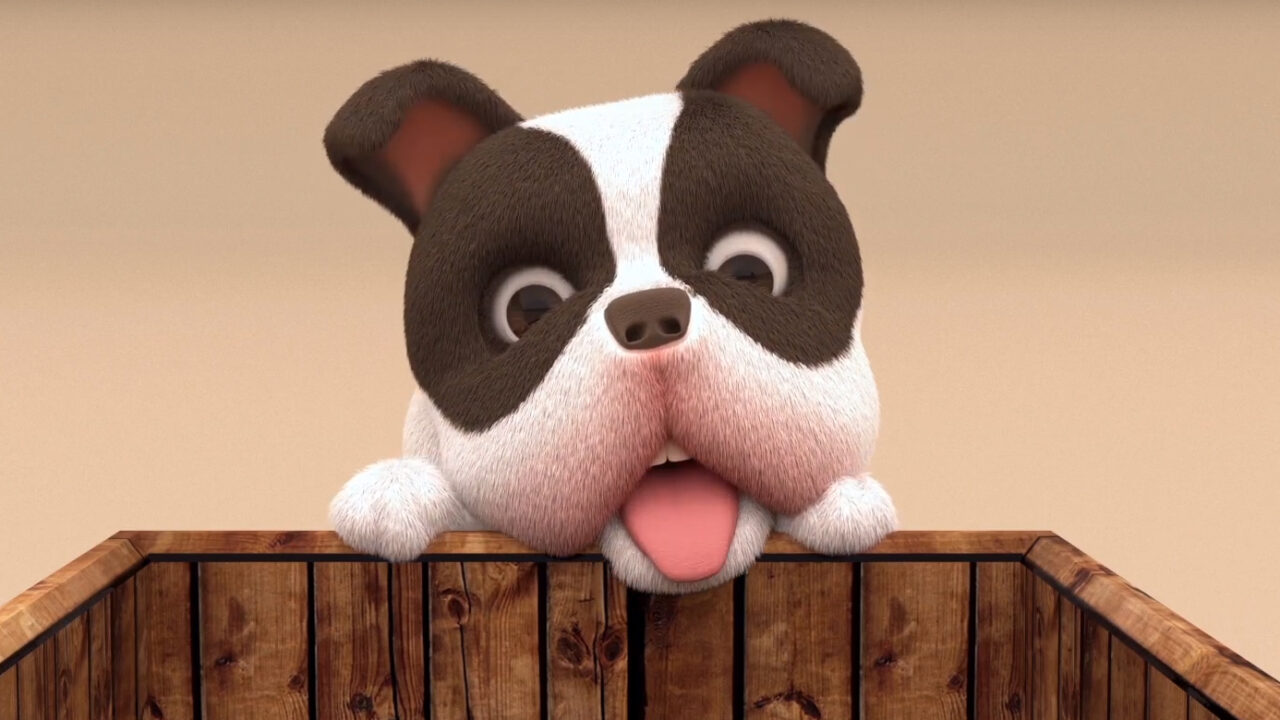 GRADUATE PROGRAM
Our 36-credit Master of Arts degree in Animation offers three concentrations (3D Character Animation, Visual Effects, Video Games) that center around gaining hands-on skills in the chosen concentration. This major is designed for students who possess an undergraduate degree from an accredited university, college, or art school who are looking to further sharpen their skills and increase their understanding of the discipline. It accepts recent undergraduates, master's level transfer students, and working professionals who want to grow their animation skills.
All of the courses in this program are offered in a hybrid format, which allows students to decide if they would like to attend classes in-residence, remotely online, or a combination of the two. If you live locally, some weeks you may want to be in our state-of-the-art Animation Lab with the Professor while other weeks you may opt to join remotely to work around personal or family obligations. Whether you live near or across the globe, you can be in our Animation Master's program and attend your classes in whichever way works best for you.
New enrollees can apply to begin in the Fall or Spring semester. Full-time students can complete this program in 1.5-2 years. Part-time students may take courses over multiple years until the required 36 credits are completed.
F-1 visa holders must attend all courses in-residence on a full-time basis.
Upon entry, students select one of these concentrations to be their area of focus.
3D Character Animation Concentration
In this concentration, students give personality and emotion to digital 3D characters. Through the use of software techniques and acute observation skills, they show their ability to portray convincing and engaging performances in their animated characters and creatures.
Required Courses (18 Credits)
Major Electives (18 Credits)
6 ANIM 5000 or Higher Level Courses
Visual Effects Concentration
In this concentration, students animate illusions and tricks of the eye to simulate imagined events in stories and computer-generated environments. Along with enhancing and manipulating digital imagery created in a variety of 3D and 2D software programs, they also learn to integrate and composite believable components and visual effects into live-action footage.
Required Courses (18 Credits)
Major Electives (18 Credits)
6 ANIM 5000 or Higher Level Courses
Video Games Concentration
In this concentration, students design and create animations that are intended to be utilized in video games and interactive media. They learn how to optimize the visual data, bearing in mind the limitations of the platform that will be delivering it, in that the device will be dynamically rendering the incorporated assets in real-time.
Required Courses (18 Credits)
Major Electives (18 Credits)
6 ANIM 5000 or Higher Level Courses
Other Animation Electives
MA in Animation degree applicants must digitally submit a portfolio of 10-15 creative pieces as part of the application process. Acceptance is based on the quality of the work as well as meeting all of the other academic admission requirements of the university. The review committee is looking for work that is original in concept and content and will evaluate the portfolios to determine if the applicant qualifies to enter the program based on their artistic skills. If the submitted work infringes on copyright laws or is copied from other sources the applicant will be denied admission.
Contact Information
Robin Barkley
Request login information to our cloud to upload your portfolio.
Requirements for Graduate Admissions
No Standardized Testing is Required
Completed FDU graduate admissions application
Official undergraduate and graduate transcripts from all colleges and universities attended
Two letters of recommendation (from a professor, employer, or professional in the field familiar with the student's strengths and abilities)
Bachelor's degree from an accredited college or university with a minimum cumulative grade point ratio (CGPR) of 2.70 (applicants with a CGPR of less than 2.70 may be admitted on probation)
Digital portfolio
Personal statement
Resume