Clinical Mental Health Counseling MA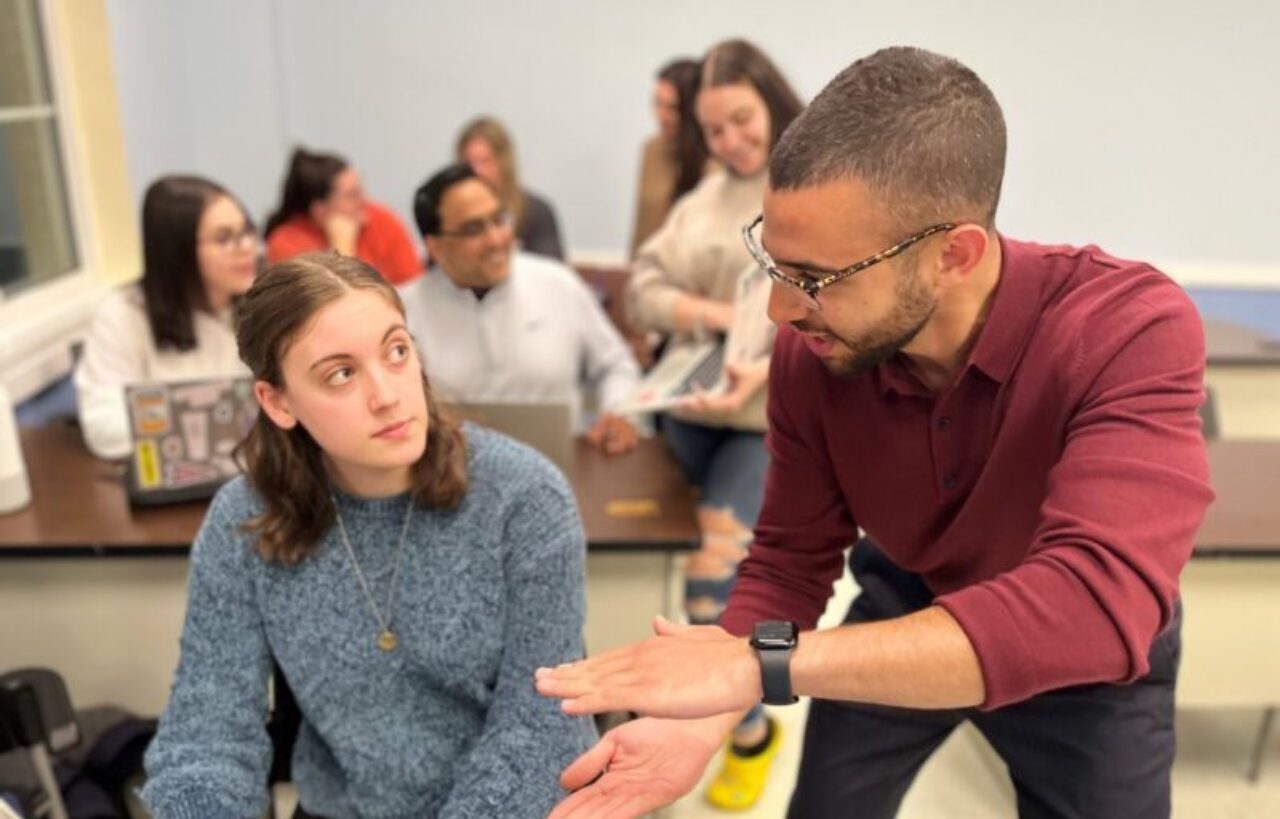 FDU Clinical Mental Health Counseling Program
Vision, Mission, and Objectives
It's our belief that counseling is not just a profession – it's a calling.
It is a calling that attracts people motivated to use their talents to improve the lives of others.  In order to help all of our students join the counseling profession and answer that calling, we have established the following vision statement, mission statement, and program objectives. These principles are intended to guide everyone involved in the FDU CMHC program.
Vision Statement
The Fairleigh Dickinson University Clinical Mental Health Counseling program (FDU CMHC) will prepare culturally competent counselors who are dedicated to the service of the community through the enhancement of the dignity, potential, and uniqueness of each individual.
Mission Statement
The FDU CMHC program's mission is to prepare counselors who integrate developmental, cultural, wellness, and diagnostic knowledge with clinical skills in order to enhance the lives of a diverse clientele. 
Program Objectives
Graduates of the FDU CMHC program will demonstrate:
Knowledge of the core curriculum areas required by the Council for Accreditation of Counseling and Related Educational Programs (CACREP) and the state of New Jersey Professional Counselor Examiners Committee.
Developmentally appropriate counseling skills.
Professional dispositions consistent with those necessary for professional counseling.
Awareness of inequities that affect clients, along with the ability to advocate for social justice and engage in social justice interventions.
A professional counselor identity while working in the continuum of care alongside other behavioral health professionals.
Application Deadline
The FDU CMHC program admits new students in the Fall of each year. The application for each incoming Fall cohort opens in the late Fall of the preceding year, and the review of applications begins in January. We have a rolling admissions process in which we continue to review applications and interview candidates until our cohort is full. If you have questions about applying, please contact our Admissions Coordinator, Taylor Nolan (t_nolan@fdu.edu) 973-443-8550.
FDU CMHC Program Student Outcomes – Graduates in 2022
Number of Graduates: 18
Completion Rate: 81%
Licensure Exam Pass Rate: 100%
Job Placement Rate within 180 Days of Graduation: 93%
Program Description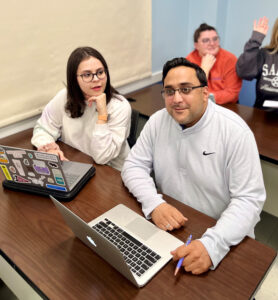 The FDU CMHC program, accredited by the Council for the Accreditation of Counseling and Related Programs (CACREP), prepares highly competent counseling professionals to have a positive impact on their communities by serving as mental health counselors, program directors, researchers, and policymakers on the local, state, and national levels. Graduates of the program work in a variety of settings, including community agencies, clinics, schools, hospitals, substance abuse centers, residential treatment centers, child protective services, and private practice.
To prepare you to be an effective, ethical counselor the FDU CMHC program will train you in fundamental clinical skills, such as conducting intake and assessment interviews, developing treatment plans and counseling interventions, and facilitating group therapy. You will explore various theories of human development and counseling theoretical orientations, and you'll be exposed to the different career paths you might pursue, including career counseling, substance abuse counseling, family and couples counseling, and program planning and evaluation. You will also acquire knowledge of research and assessment techniques and the pragmatic concerns (such as managed care and budget constraints) facing the mental health field today. Unique to our program among other programs in NJ, you will take courses in Psychopharmacology, Counseling for Sexual Issues, and Fundamental of Supervision in Counseling as part of your course of study. You will leave the program prepared to demonstrate a professional counselor identity serving the community alongside other health professionals.
The FDU CMHC Program is a 60-credit degree and requires a minimum of seven semesters to complete. The program is based on the practitioner/researcher model valued in the mental health professions. It meets the educational requirements of the Professional Counselors Examiners Committee for licensure as a licensed associate counselor (LAC) and licensed professional counselor (LPC) in the State of New Jersey and is a Council for Accreditation of Counseling and Related Educational Programs (CACREP) accredited program.
Students are expected to attend school full-time, including two summer semesters.  The typical full-time load is four courses per semester, except in the three semesters of practicum and internship, during which students take three courses per semester.
Courses are scheduled in a sequence designed to allow you to develop into a skilled and ethical counselor. The knowledge and skills you acquire in the first three semesters will be put into practice during your three semesters of clinical work. Students move through the program with other students based on a cohort model. We find that this approach encourages academic comradery and long-term professional and personal connections.
Professional Licensure and Certification
Professional licensure requirements vary from state to state and are subject to change. FDU's Mental Health Counseling (CMHC) program meets the educational requirements for licensure as an Associate Counselor (LAC) and Licensed Professional Counselor (LPC) in New Jersey. It also meets the requirements in most other states, though it is important to visit the state counseling licensure board for states other than New Jersey to assure our program fulfills their requirements.
Admission Requirements
We are reviewing applications for the incoming Fall cohort. If you are interested in pursuing a master's degree in Clinical Mental Health Counseling at Fairleigh Dickinson University, please contact our Graduate Admissions Coordinator, Dr. Elliotte Harrington, email address harrington_e@fdu.edu
Graduation from an accredited college or university.
A minimum grade point average of 3.0 in their undergraduate major field of study.
No GRE scores are required.
Submission of official undergraduate and graduate transcript(s).
Submission of three (3) letters of recommendation.
Completion of a Fairleigh Dickinson Graduate School Application form.
A written personal statement of professional goals.
A personal group interview will be scheduled after the submission of the application.
Degree Plan
The MA in Clinical Mental Health Counseling is a 60-credit degree.  It meets the educational requirements of the Professional Counselors Examiners Committee for licensure as a licensed associate counselor (LAC) and licensed professional counselor (LPC) in the State of New Jersey and also meets the educational requirements of the Council for Accreditation of Counseling and Related Educational Programs (CACREP).
The CMHC MA offers the option of two additional specializations. Both the school counselor and addiction specializations are 63-credit degrees. To be clear these are specializations, not separate certifications.
Clinical Course Sequence
Comprehensive Exam
NOTE: Course syllabi are available upon request, please email j_wilson@fdu.edu
Chi Sigma Iota
Chi Sigma Iota (CSI) is an international honor society for professional counselors, counselor educators, and students. CSI's global mission is to promote scholarship, research, professionalism, and leadership in counseling through recognition of individual achievements in the pursuit of academic and clinical excellence in the profession of counseling.
The Phi Delta Chapter of CSI was established at FDU in 2016.  We are a dynamic community of graduate counseling students committed to the professional and personal development of our members and to the promotion of mental health for all individuals.  Our chapter members create an atmosphere of support and encouragement for one another.  We are involved in community service, professional development, and advocacy through community outreach, workshops, and other social and professional events.  Our efforts are focused on issues of social justice and reducing the stigma of mental illness.  We are passionate about sharing our message of wellness and human dignity.    
Membership Requirements: Eligibility for membership is extended only to those students in the FDU CMHC  program who have a cumulative GPA of 3.5 or better on a scale of 4.0 and are deemed promising for endorsement as a professional counselor whose ethical judgment and behavior will be exemplary.
Faculty and Staff 
Elliotte Harrington, Clinical Assistant Professor, CMHC Program Graduate Admissions Coordinator Advisor, Chi Sigma Iota Honor Society, School of Psychology and Counseling
Taylor Nolan, FDU CMHC Practicum and Internship Coordinator
Alwin Wagener, Assistant Professor, and Interim-Director, FDU CMHC Program
School of Psychology and Counseling