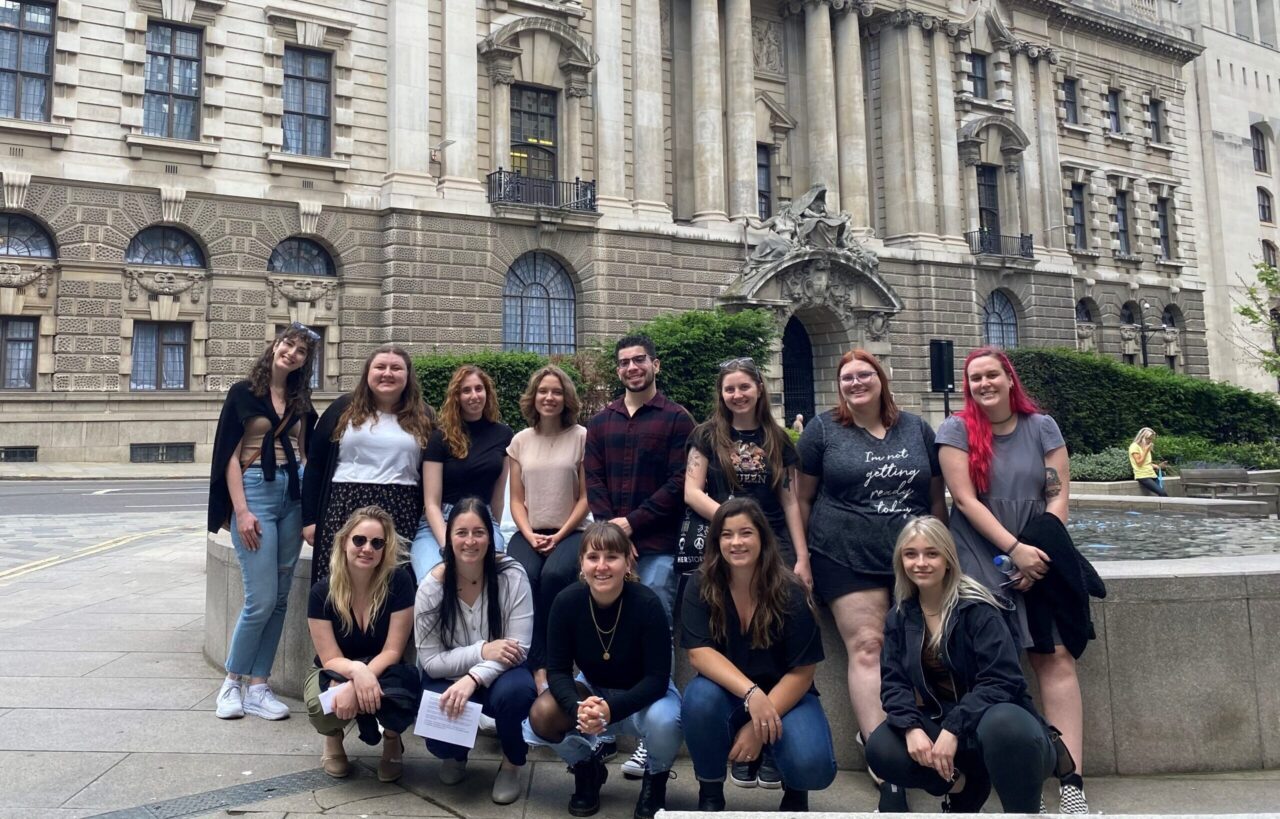 The Forensic Psychology M.A. program at Fairleigh Dickinson University (FDU) is designed to offer students the maximum possible exposure to the broad field of forensic psychology, while at the same time streamlining a curriculum that allows students to graduate in 1.5 years. The primary objectives of the degree are to provide a functional terminal degree for students who wish to prepare for master's-level forensic jobs (e.g., in juvenile /adult courts, correctional settings, law enforcement, research departments, or forensic psychiatric settings), and provide a springboard for students interested in pursuing advanced graduate training in forensic psychology. Students complete coursework covering various areas of clinical and forensic psychology. In addition, students gain invaluable clinical experience through the completion of a 300-hour externship placement and have the option to participate in forensic research.
Program Highlights
Class sizes are small (~10-15 students) in order to create a dynamic and interactive learning experience. 
All applicants accepted to the program will pay a reduced tuition rate of $623/credit, for a total program cost of $22,428.
Students have the option to participate in a week-long trip to FDU's campus in England for a special immersion in British Common Law.
The GRE exam is not required when applying to this program, and there is no application fee.
Students may be interested in applying for the Ph.D. in Clinical Psychology, Forensic Track. Students who attended the Forensic Psychology M.A. Program are guaranteed an interview for the Ph.D. in Clinical Psychology.
Admission Requirements
Admissions requirements for the Forensic Psychology M.A. Program are the following:
Online graduate school application.
Curriculum vitae.
A personal statement clearly explaining your fit for the program, your interests in forensic psychology, and your career goals.
Unofficial transcript(s) from all institutions attended. Applicants must have completed coursework in Introductory Psychology, Statistics, and Abnormal Psychology. Although there is no minimum GPA required, competitive applicants typically have a cumulative GPA of 3.5 or higher. Official transcripts to be submitted at a later date upon acceptance to the program.
Two letters of recommendation (preferably from professors, although one may be submitted from a supervisor from a practicum, internship, or research experience).
To Apply Online
The deadline for submitting your online application is March 31st.
Official transcripts can be sent after acceptance to the program but must be submitted before July 15th. Letters of recommendation should be submitted via the online application; alternatively, they can also be sent via email to grad@fdu.edu or mailed to the Graduate Admissions Office.
There is no application fee for applying to the program.
To apply, please visit: https://www.fdu.edu/admissions/apply-now/
Degree Plan
We are a cohort program, meaning all students enter the program in the Fall semester and follow a course schedule designed to be taken sequentially. The curriculum consists of 36 credits offered over 1.5 years (including one summer session).
Students are required to pass a comprehensive examination and complete a 300-hour externship (practicum) placement. The externship is typically completed during the 3rd (last) semester while students are completing their final 3-credit course in the program (Ethical Issues in Forensic Psychology). Although students are only required to pay the equivalent of one 3-credit course for their externship, this field placement typically occupies the time equivalent of four courses (e.g., a minimum of 20 hours per week).
Note: The Forensic Psychology M.A. program is not a licensure program. States differ in their licensure requirements at the master's level.
1st Semester (Fall)
2nd Semester (Spring)
Summer Session
NOTE: Students are strongly encouraged, though not required, to enroll in the section of this course that includes a week-long trip to study in England.
3rd Semester (Fall)
PSYC7234 Ethical Issues in Forensic Psychology
PSYC7240 Externship in Forensic Psychology (3-credit course with a required minimum of 300 hours at an external site)
NOTE: A grade of B- or better is required for passing each of the above classes at the graduate level.
Clinical Placements
Students are required to complete a 300-hour clinical placement. Students have completed externships at a range of forensic and clinical sites, including prisons/jails, law enforcement settings, courts, psychiatric or forensic hospitals, outpatient treatment programs, private practices, and more. Students must complete and pass a background check prior to any externship placement, and obtain liability insurance; the cost associated with the background check and liability insurance must be covered by the student.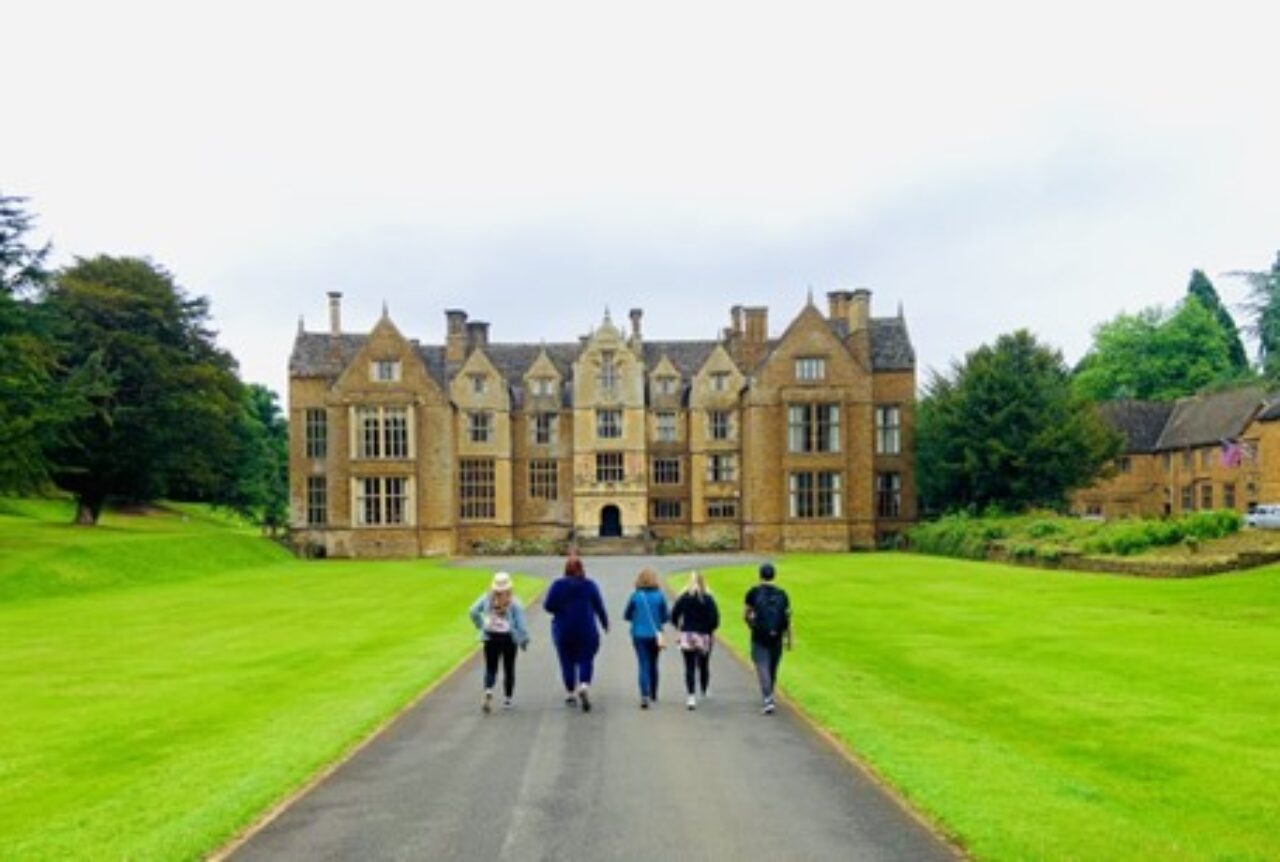 Research
Students may choose to complete the optional thesis track, although it is not recommended, since a thesis may require extending the duration of the program depending on the progress of the student's project. Thus, the thesis track should only be considered by individuals who are serious about pursuing future employment or education (i.e., Ph.D.) requiring research experience. Students who do not choose this track still have opportunities to participate in research, dependent on research assistant openings within faculty research labs. A select sample of faculty research is described below.
Paraphilic Interests and Disorders in the General Population
Project supported by the New Jersey Association for Treatment of Sexual Abusers and Fairleigh Dickinson University. Data was collected from over 2,500 U.S. citizens regarding self-reported paraphilic (deviant sexual) interests and disorders. Principal Investigator: Georgia Winters.
Sexual Grooming Scale: Victim Version
Project supported by Fairleigh Dickinson University. Data was collected from over 400 adult victims of child sexual abuse regarding their experiences of sexual grooming behaviors. Principal Investigator: Georgia Winters.
Risk Assessments and Treatment of Forensic Psychiatric Patients
Data was collected from a sample of forensic psychiatric patients, including patients' treatment progress and risk assessments (HCR-20). Principal Investigators: Jennifer Romei and Georgia Winters.
Example dissertation topics: An Examination of the Factors that Impact NGRI Acquittees' Length of Stay; Differences in Risk Communication Preferences Between Clinical Psychologists and Psychiatrists; Which Violence Risk Factors are Changing During the End of Hospitalizations for NGRI Acquittees?
Development and Implementation Project for the Youth Needs and Progress Scale
Three-year grant project supported by the Department of Justice (DOJ; SMART Office). Developed a scale for assessing juvenile sex offenders. Data was gathered from 600 juveniles ages 10 to 24 years, plus over 1,600 re-assessments at 3-month intervals. Principal Investigator: Robert Prentky.
Example dissertation topic: Taxonomic Differences Among Juvenile Sex Offenders
Interventions for College Students Found Responsible for Sexual Misconduct
Four-year grant project supported by DOJ (SMART Office). Developed two sexual assault intervention programs for college students (Science-Based Treatment, Accountability, & Risk-Reduction; STARRSA). Surveys were completed by 1,172 men and 1,398 women at 14 universities. Principal Investigator: Robert Prentky.
Example dissertation topics: Attachment & Campus Sexual Misconduct: Mediating Roles of Psychopathy & Empathy; Student Non-reporting of Sexual Assault on Campus
A Multi-Prong Approach to Strengthening Internet Child Safety
Grant project supported by DOJ (OJJDP). Investigated online sexual victimization of children and adolescents. Survey data from high school students (926 men and 1,151 females), college students (595 men and 689 females), Internet sexual offenders (n = 113), and child sexual abusers (n = 176). Principal Investigator: Robert Prentky.
Example dissertation topics: Uncovering the Diversity of Offenders who Exploit Children Online: A Comprehensive Comparison of Child Pornography Offenders
Assessment for Safe and Appropriate Placement
Project supported by the Commonwealth of Massachusetts and DOJ (NIJ). Record data from 822 children (667 boys and 155 girls) in Child Protective Services flagged for sexually inappropriate behavior. Principal Investigator: Robert Prentky.
Example dissertation topics: Retrospective Study of Firesetting Among Boys in a Child Welfare Sample; Sexual Re-offense Trajectories with Youths in the Child Welfare System.
Administrative Assistants
Administrative Assistant: Fatima Abboud (fatima.a@fdu.edu)
Graduate student admins: Caitlin Krause and Matthew Sefcik (forensicpsychologyma@fdu.edu)
Faculty
Course Descriptions
PSYC6114 Detailed consideration of psychopathology with respect to physiological cognitive, motivational, affective and interpersonal variables and their roles in etiology, diagnosis, treatment and prognosis.

PSYC6121 Review of issues related to research design, psychometrics, and descriptive and inferential statistics. Statistical topics include, but are not limited to, parametric techniques such as t-tests, analysis of variance, and simple and multiple regression analysis. Heavy emphasis will be placed on application of techniques using statistical software and interpretation of results.

PSYC6130 Survey of interviewing principles and techniques as they relate to various counseling theories, with an emphasis on the clinical interview as a means for gathering pertinent information about a client, in the context of conducting a forensic evaluation. Focuses on unique issues encountered within forensic contexts.

PSYC6229 The course will introduce actual cases and facts and will probe, in depth, the presumptive underpinnings of the psychological, legal and ethical issues raised by the case. One case will be presented each week and active discussion of the psycholegal issues raised by the case will be expected. Cases have been selected to cover a broad range of challenging issues raised for forensic psychologists.

PSYC6230 Introduction to the application of psychological principles to legal (civil and criminal) problems. Review of historical and contemporary issues, such as the interface of the mental health system and the criminal system, civil commitment, diminished capacity, the insanity defense, sentencing, capital punishment, competency to stand trial, use of research in court.

PSYC6231 An in-depth analysis of research on the psychological bases and dynamics of criminal, aggressive and antisocial behavior. Review of multiple theoretical and explanatory aspects of criminal behavior, with emphasis on the relationships between psychopathological states, personality disorders, psychodiagnostics, and antisocial behavior.

PSYC7230 Review of relevant measurements used in forensic assessment--assessment of risk of violence, psychopathology, malingering, personal injury, disability and child custody. A focus of this course is heuristics of risky related decision-making under uncertainty.

PSYC7234 This course focuses on ethical conflicts and dilemmas facing forensic psychologists when working within the legal system as evaluators, consultants or expert witnesses. Topics include standards of practice in forensic psychology, role of the expert witness, protection of rights of defendants, evaluating competency of defendants, confidentiality and duty to protect, refusal and consent to treat, and more.

PSYC7235 This course focuses on the history of insanity defense, procedures for assessing mental state, mental conditions that diminish capacity for "requisite intent," the complex structure and assessment of malingering, and assessment of mitigation.

PSYC7240 A supervised experience in the assessment, management and treatment of patients.Students obtain an approved externship at forensic sites, including prisons, special treatment facilities and hospitals.

PSYC7243 This course provides students with focused coverage of special populations and issues in the area of forensic psychology. As and advanced course in forensic psychology, it is intended that the lectures and discussions will build upon students' general knowledge of interviewing, assessment, and treatment to gain understanding of issues specific to particular populations (e.g., juvenile offenders, female offenders, offenders with psychopathic traits), contexts (e.g., assessments of law enforcement personnel), and areas of forensic practice (e.g., criminal profiling).