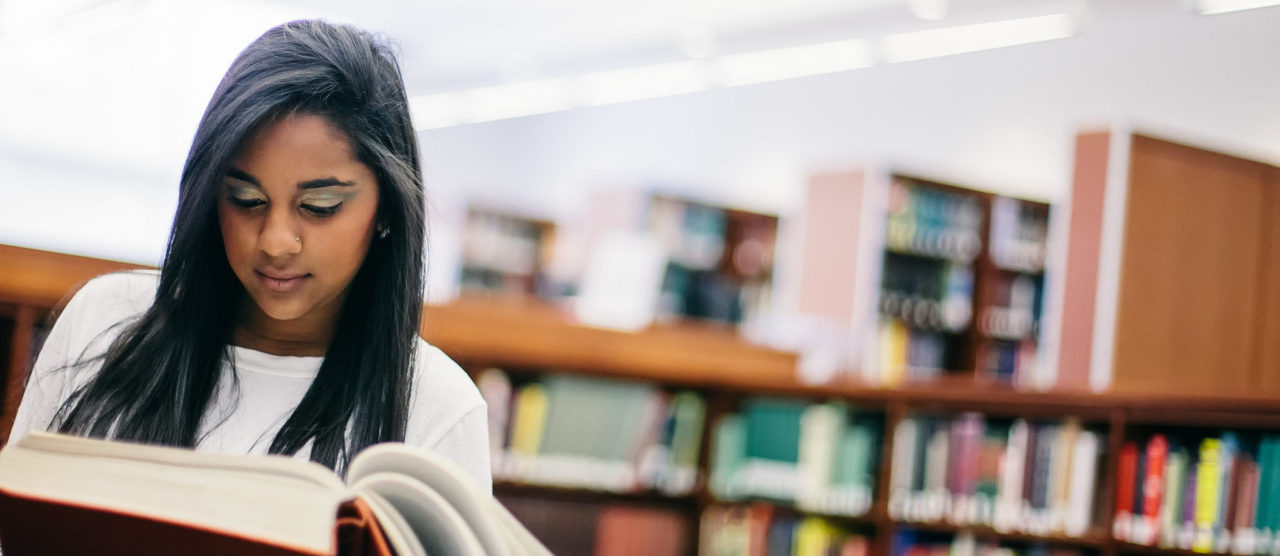 The PhD in Clinical Psychology is an American Psychological Association (APA) accredited program, and also a program member of the Council of University Directors of Clinical Psychology (CUDCP). The program adheres to the scientist/practitioner model of training, and requires a number of clinical and research practica in addition to an extensive course curriculum.
It is a four-year plus internship, full-time program.
It emphasizes a thorough preparation in theoretical psychology and methodology.
Theoretical foundations in personality and psychopathology are explored prior to behavioral and personality assessment.
Concurrent with the work in assessment, students begin study of the theory, research, and practice of psychotherapy.
The Commission on Accreditation of the American Psychological Association can be contacted at:
Office of Program Consultation and Accreditation 
American Psychological Association 
750 1st Street, NE, Washington, DC 20002 
Phone: (202) 336-5979 / E-mail: apaaccred@apa.org 
Web: www.apa.org/ed/accreditation  
Admission requirements
This program is open to applications from those who hold an undergraduate degree in psychology or have taken the required number of psychology credits (18). The requirement of 18 undergraduate credits includes statistics and 15 additional credits, preferably introductory psychology, developmental psychology, experimental psychology, and social psychology.
Students are selected from a pool of academically qualified applicants who can contribute to the diversity of the student body. Students enrolled in the clinical psychology program come from diverse ethnic, cultural, individual and experiential backgrounds. Applications are encouraged from those identifying with cultural and/or individual areas of diversity, including (but not limited to) age, disability, ethnicity, gender, gender identity, language, national origin, race, religion, culture, sexual orientation, and socioeconomic status.
Acceptance decisions are based on outstanding undergraduate and (where applicable) graduate academic performance, evidence of scholarly activity such as publications and paper presentations, prior work experience, the personal statement, and letters of recommendation. 
The deadline for application for admission to the PhD program is December 15, 2023.
NOTE: The FDU application fee for the 2023-2024 application cycle has been waived.
To apply to this program, complete an application through the psychology common application PSYCAS.
This application should be used only to apply for the PhD in Clinical Psychology. Your application to the PhD program will not be considered complete unless you submit the following through PSYCAS:
all official undergraduate and graduate transcripts,
three letters of recommendation,
a personal statement,
a CV, and
official GRE aptitude and psychology test score reports. The psychology GRE is optional for those who majored in psychology as an undergraduate or attained an advanced degree in psychology. 
Degree plan
1st Semester
2nd Semester
3rd Semester
PSYC7110     Research Design & Analysis I
PSYC7113     Psychodynamic Psychotherapy
PSYC7121     Cognitive Behavior Therapy
PSYC7180     Second-Year Clinical Practicum I
PSYC____     ASTCP_________
4th Semester
PSYC7111     Research Design & Analysis II
PSYC7125     Applied Social Psychology
PSYC7130     Biological Bases of Behavior
PSYC7181     Second-Year Clinical Practicum II
PSYC____     ASTCP______________
5th Semester
PSYC____     ASTCP______________
PSYC7133     Learning, Cognition, and Emotion
PSYC8129     Psychopharmacology
PSYC____     ASTCP______________
PSYC8180     Third-Year Clinical Practicum I
6th Semester
PSYC9124     Advanced Research Seminar (1 credit)
PSYC9138     Professional Development
PSYC____     ASTCP______________
PSYC____     ASTCP______________
PSYC8181     Third-Year Clinical Practicum II
ASTCP (4 REQUIRED)
ADV PSYCHODYNAMIC (2nd, 3rd years) SPRING.
CHILD CLINICAL (offered every other year; alternates with Family; open to 2nd,3rd years)
FAMILY THERAPY (2nd,3rd years)
CLINICAL CASE (3rd year) SPRING
NEUROPSYCH (Fall every odd year; open to 2nd,3rd years)
ADVANCED PERSONALITY ASSESSMENT (Fall, every other even year, open to 2nd , 3rd years)
ADVANCED CBT (open to 2nd, 3rd years)
Advanced special topics in clinical psychology, 4 required
A class will run if there are sufficient enrollment numbers to support it.
Additional optional coursework and independent studies
Special requirements
First Year Research Practicum
First Year Clinical Practicum
Second Year Research practicum
Second Year Clinical practicum
Second Year Project
Third Year Research practicum
Third Year Clinical practicum
Teaching Requirement
Dissertation Accepted
Qualifying Examination
Comprehensive Examination
Internship and dissertation
Students are required to apply for internship via the national match system offered by the Association of Psychology Postdoctoral and Internship Centers (APPIC) and participate in an approved internship. The internship may begin after the student has completed the courses listed under the first six semesters, completed the second year research project, passed the comprehensive examinations, and successfully defended the dissertation proposal. Typically, the dissertation is completed in the fourth year and the internship in the fifth year.
Evaluations
Ongoing annual evaluations of students will be conducted by the faculty using information submitted by practicum site supervisors, course instructors, and research mentors. Students will meet with the Program Director to receive feedback concerning these evaluations.
Research practicum
All first-, second- and third-year students participate in a research practicum of ongoing projects supervised by doctoral faculty members. The practicum requires approximately 8-10 hours a week. Research projects frequently culminate in the publication of articles in psychological journals and paper and poster presentations at various professional meetings, with students in the doctoral program participating as authors and presenters.
Forensic Track
An optional add-on forensic track is available to students in the Ph.D. program who fulfill the following additional requirements:
Completion of at least one of the required clinical practicums at any point after the first year. This requirement can be satisfied through an NYNJDOT approved externship or similar placement meeting requirements of the track.
Completion of at least two additional courses: PSYC7230 Forensic Assessment and Prediction and PSYC7235 Evaluating Criminal Responsibility and Competency.
Completion of a dissertation on a forensic topic.
It should be noted that research opportunities in forensic psychology are available.
Forensic track courses may incur additional fees if they increase a student's credit load for a given semester above the allowable flat fee level of 16.5 credits.
Students coming into the program without a Master's degree may incur additional fees for the two courses mentioned above since they are above and beyond the required courses for the clinical doctoral program.
Completion of the forensic track will be noted on the student's transcript.
Long Island Jewish Medical Center—The Zucker Hillside Hospital; Glen Oaks, NY
Veterans Affairs Medical Center—Bronx, NY
Institute of Living/Hartford Hospital; Hartford, CT
NYU Lagone Medical Center (Rusk Inst of Rehab Medicine); NY, NY
Hudson River Regional Psychology; Poughkeepsie, NY
Trinitas Regional Medical Center; Elizabeth, NJ
Albert Einstein College of Medicine—Montefiore Medical Center; Bronx, NY
Maimonides Medical Center; Brooklyn, NY
Coler-Goldwater Specialty Hospital and Nursing Facility; Roosevelt Island, NY
NYU Langone Medical Center (Rusk Inst of Rehab Medicine)-child/adol track; NY, NY
UMDNJ UBHCH; Newark, NJ
Westchester Jewish Community Services, Inc.; White Plains, NY
Veterans Affairs New Jersey Health Care System; Lyons, NJ
Hudson River Regional Psychology Internship Program; Poughkeepsie, NY
UMDNJ UBHCN (Child Track); Newark, NJ
Mercy First; Syosset, NY
University of New Mexico School of Medicine (Neuropsychology); Albuquerque, NM
University of Massachusetts Center for Counseling and Psychological Health; Amherst, MA
Columbia University Medical Center (child track); NY, NY
Boston Consortium in Clinical Psychology (General Geriatric Neuropsych); Boston, MA
Association for the Help of Retarded Children Dept of Family and Clinical Services; NY, NY
VA NY Harbor Health Care System—Brooklyn Campus; Brooklyn, NY
US Dept of Justice Metropolitan Detention Center; Los Angeles, CA
Lenox Hill Hospital; NY, NY
Children's National Medical Center; Washington, DC
University of Florida Health Science Center; Gainesville, FL
Mount Sinai Services; Elmhurst, NY
Yale University School of Medicine; New Haven, CT
Queens Children's Psychiatric Center; Bellerose, NY
VAMC—North Chicago; North Chicago, IL
Institute of Living/Hartford Hospital's Mental Health Network (Adult Track); Hartford, CT
Temple University Health Sciences Center; Philadelphia, PA
Greystone Park Psychiatric Hospital; Morris Plains, NJ
UMDNJ UBHCN (Child Track); Newark, NJ
Institute of Living/Hartford Hospital's Mental Health Network (Child/Adol Track); Hartford, CT
Charleston Consortium Psychology Internship Program; Charleston, SC
Interfaith Medical Center; Brooklyn, NY
UCSD Psychology Internship Consortium/Veterans Affairs; San Diego, CA
Veterans Affairs Medical Center, Denver; Denver, CO
Columbia University Medical Center; NY, NY
Mount Sinai Medical Center; NY, NY
Queens Children's Psychiatric Center; Bellerose, NY
Univ. of S. Carolina, Counseling & Human Development Center; Columbia, SC
VA Maryland Health Care System (Neuropsych); Baltimore, MD
Astor Services for Children and Families; Poughkeepsie, NY
Jewish Board of Family and Children's Services, Inc.; NY, NY
VA Hudson Valley Healthcare System—Montrose Campus; Montrose, NY
Kings County Hospital Center (Adult Track); Brooklyn, NY
Jewish Child Care Association of NY; Pleasantville, NY
Louis Stokes Cleveland DVA Medical Center; Cleveland, OH
NYU—Bellevue Hospital Center Clinical Psych.; NY, NY

American Institute for Cognitive Therapy; NY, NY
Behavior Therapy Associates; Somerset, NJ
Bellevue Hospital Center; NY, NY
Bergen County Division fo Family Guidance – Forensic Unit; Hackensack, NJ
Beth Israel Medical Center; NY, NY
Bronx Children's Psychiatric Center; Bronx, NY
Center for Cognitive Behavioral Psychotherapy; NY, NY
Children's Comprehensive Psychiatric Emergency Program (CCPEP); NY, NY
City College CUNY; NY, NY
Columbia University Medical Center Neuropsychology Service; NY, NY
Columbia-Presbyterian's Children's Hospital; NY, NY
Community Mental Health Services, St. Marys Hospital; Hoboken, NJ
Henry Ittleson Center; Bronx, NY
Hoboken University Medical Center; Hoboken, NJ
Holliswood Hospital; Holliswood, NY
Jacobi Medical Center; Bronx, NY
Jamaica Hospital Medical Center; Jamaica, NY
Jewish Board of Family & Children's Services (JBFCS); Douglaston, NY
Jewish Board of Family & Children's Services (JBFCS); Riverdale, NY
JFK Medical Center-The Center for Behavioral Health; Edison, NJ
Karen Horney Clinic; NY, NY
Kings County Hospital Center; Brooklyn, NY
Mt. Sinai Adult Inpatient Unit; NY, NY
Mt. Sinai Child & Family Support Program; NY, NY
Mt. Sinai Eating and Weight Disorders Program; NY, NY
Mt. Sinai Medical Center Department of Neurology; NY, NY
Mt. Sinai Medical Center, Dept of Rehabilitation Medicine; NY, NY
Mt. Sinai Obsessive Compulsive Disorders Treatment Center; NY, NY
Nassau University Medical Center; East Meadow, NY
New York Presbyterian Hospital/Weill Cornell Medical College – Manhattan Division; NY, NY
New York Presbyterian Hospital/Weill Cornell Medical College – Manhattan Division; NY, NY
North Central Bronx Hospital; Bronx, NY
South Beach Psychiatric Center; Staten Island, NY
St. Barnabas Hospital; Bronx, NY
St. Dominics Home; Bronx, NY
St. Luke's – Roosevelt Hospitals; NY, NY
Staten Island University Hospital; Staten Island, NJ
The Addiction Institute of New York; NY, NY
The Center of Alcohol Studies at Rutgers; Piscataway, NJ
William Paterson University – Counseling Center; Wayne, NJ
Yale Young Adult Services; New Haven, CT
YCS Institute for Infant and Preschool Mental health; East Orange, NJ
Youth Development Clinic; Newark, NJ
Barnard College Furman Counseling; NY, NY
Behavioral Associates; NY, NY
Connecticut Children's Medical Center School; Wethersfield, CT
Division of Family Guidance; Hackensack, NJ
Elmhurst Hospital Center – Mt. Sinai Services; Elmhurst, NY
Essex County Hospital Center; Cedar Grove, NJ
Fay J Linder Center for Autism; Long Island, NY
FDU Center for Psychological Services – Assessment emphasis; Hackensack, NJ
FDU Center for Psychological Services – Therapy emphasis; Hackensack, NJ
Four Winds Hospital; Katonah, NY
Hackensack Univ. Medical Center, Audrey Hepburn's Children's House; Hackensack, NJ
Hackensack University Medical Center; Hackensack, NJ
Kirby Forensic Psychiatric Center; Ward's Island, NY
Leake and Watts Services, Inc.; Yonkers, NY
Lenox Hill Hospital; NY, NY
Lincoln Hospital; Bronx, NY
Long Island Jewish Medical Center, The Zucker Hillside Hospital; North Shore, Long Island NY
Maimonides Medical Center; Brooklyn, NY
Manhattan Psychiatric Center; Randall's Island, NY
Memorial Sloan Kettering; NY, NY
Metropolitan Correctional Center; NY, NY
Montclair State University Counseling Center; Montclair, NJ
Montefiore Medical Center of the Albert Einstein College of Medicine; Bronx, NY
Northeast Epilepsy group; NY, NY & Hackensack, NJ
NYSPI at Columbia Presbyterian; NY, NY
NYU Child Study Center; Hackensack, NJ
NYU Comprehensive Epilepsy Center; NY, NY
NYU Counseling Center; NY, NY
Phipps Community Development Corporation; Bronx, NY
Princeton House Behavioral Health; Princeton, NJ
Queens Hospital Center; Jamaica, Queens
Regional Diagnostic &Treatment Center at Children's Hospital of NJ; Newark, NJ
Rehabilitation Specialists; Fair Lawn, NJ
Rockland Children's Psychiatric Center; Orangeburg, NY
Seton Hall University – Counseling Services; South Orange, NJ
The Women's Health Project Treatment and Research Center – St Luke's Hosp.; NY, NY
Tomorrow's Children Institute at Hackensack Hospital; Hackensack, NJ
Trinitas Hospital Child and Adolescent Outpatient Unit; Elizabeth, NJ
Uconn; Farmington, CT
UMDNJ-UBHC; Piscataway, NJ
Washington Heights Community Center at Columbia-Presbyterian/NYSPI; NY, NY
Weill Cornell Medical College/New York-Presbyterian Hospital, White Plains, NY
Westchester Jewish Community Services; Hartsdale, NY