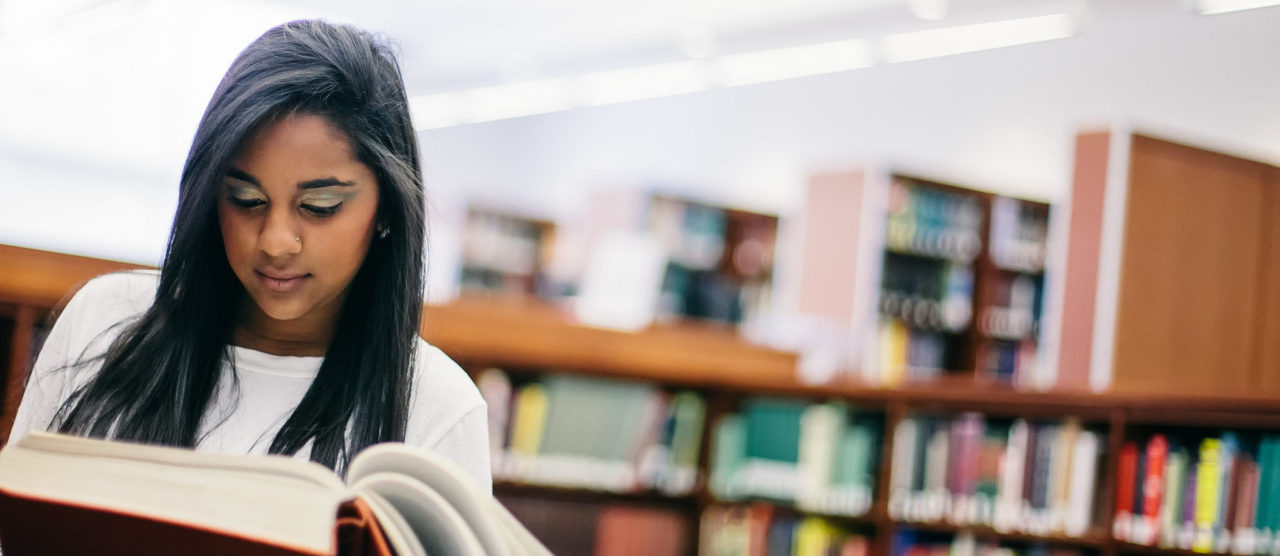 The PhD in Clinical Psychology is an American Psychological Association (APA) accredited, and also a program member of the Council of University Directors of Clinical Psychology (CUDCP). The program adheres to the scientist/practitioner model of training, and requires a number of clinical and research practica in addition to an extensive course curriculum.
It is a four-year plus internship, full-time program.
It emphasizes a thorough preparation in theoretical psychology and methodology.
Theoretical foundations in personality and psychopathology are explored prior to behavioral and personality assessment.
Concurrent with the work in assessment, students begin study of the theory, research, and practice of psychotherapy.
Admission requirements
This program is open to applications from those who hold an undergraduate degree in psychology or have taken the required number of psychology credits (18). The requirement of 18 undergraduate credits includes statistics and 15 additional credits, preferably introductory psychology, developmental psychology, experimental psychology, and social psychology.
Students are selected from a pool of academically qualified applicants who can contribute to the diversity of the student body. Students enrolled in the clinical psychology program come from diverse ethnic, cultural, individual and experiential backgrounds. Applications are encouraged from those identifying with cultural and/or individual areas of diversity, including (but not limited to) age, disability, ethnicity, gender, gender identity, language, national origin, race, religion, culture, sexual orientation, and socioeconomic status.
Acceptance decisions are based on outstanding undergraduate and (where applicable) graduate academic performance, high scores on the General Test and Subject Test in Psychology of the Graduate Record Examination, evidence of scholarly activity such as publications and paper presentations, prior work experience, the personal statement, and letters of recommendation. The Psychology GRE is optional for those who majored in psychology as an undergraduate or attained an advanced degree in psychology.
The deadline for application for admission to the PhD program is January 1.
To apply to this program, complete an application through the psychology common application PSYCAS.
This application should be used only to apply for the PhD in Clinical Psychology. Your application to the PhD program will not be considered complete unless you submit the following through PSYCAS:
all official undergraduate and graduate transcripts,
three letters of recommendation,
a personal statement,
a CV, and
official GRE aptitude and psychology test score reports.
Degree plan
1st Semester
2nd Semester
3rd Semester
PSYC7110     Research Design & Analysis I
PSYC7113     Psychodynamic Psychotherapy
PSYC7121     Cognitive and Behavioral Therapy
PSYC7180     Second-Year Clinical Practicum I
Advanced Special Topics In Clinical Psychology
4th Semester
PSYC7111     Research Design & Analysis II
PSYC7125     Applied Social Psychology
PSYC7130     Biological Bases of Behavior
PSYC7181     Second-Year Clinical Practicum II
Advanced Special Topics In Clinical Psychology
5th Semester
PSYC7120     Diversity Issues in Clinical Psychology
PSYC7133     Learning, Cognition, and Emotion
PSYC8129     Psychopharmacology
PSYC8180     Third-Year Clinical Practicum I
Advanced Special Topics In Clinical Psychology
6th Semester
PSYC9124     Advanced Research Seminar
PSYC9138     Professional Development
PSYC8181     Third-Year Clinical Practicum II
Advanced Special Topics In Clinical Psychology
7th Semester
PSYC9111     Dissertation (Clinical Psychology)
8th Semester
PSYC9111     Dissertation (Clinical Psychology)
9th Semester
PSYC9112     Dissertation Maintenance (Clinical Psychology)
PSYC9113     Internship (Clinical Psychology) Fall
10th Semester
PSYC9112     Dissertation Maintenance (Clinical Psychology)
PSYC9113     Internship (Clinical Psychology) Spring
Advanced special topics in clinical psychology, 4 required
A class will run if there are sufficient enrollment numbers to support it.
Additional optional coursework and independent studies
Special requirements
First Year Research Practicum
First Year Clinical Practicum
Second Year Research practicum
Second Year Clinical practicum
Second Year Project
Third Year Research practicum
Third Year Clinical practicum
Teaching Requirement
Dissertation Accepted
Qualifying Examination
Comprehensive Examination
Internship and dissertation
Students are required to apply for internship via the national match system offered by the Association of Psychology Postdoctoral and Internship Centers (APPIC) and participate in an approved internship. The internship may begin after the student has completed the courses listed under the first six semesters, completed the second year research project, passed the comprehensive examinations, and successfully defended the dissertation proposal. Typically, the dissertation is completed in the fourth year and internship in the fifth year.
Evaluations
Ongoing annual evaluations of students will be conducted by the faculty using information submitted by practicum site supervisors, course instructors, and research mentors. Students will meet with the Program Director to receive feedback concerning these evaluations.
Research practicum
All first-, second- and third-year students participate in a research practicum of ongoing projects supervised by doctoral faculty members. The practicum requires approximately 8-10 hours a week. Research projects frequently culminate in the publication of articles in psychological journals and paper and poster presentations at various professional meetings, with students in the doctoral program participating as authors and presenters.
Forensic Track
An optional add-on forensic track is available to students in the Ph.D. program who fulfill the following additional requirements:
Completion of at least one of the required clinical practicums at any point after the first year. This requirement can be satisfied through an NYNJDOT approved externship or similar placement meeting requirements of the track.
Completion of at least two additional courses: PSYC7230 Forensic Assessment and Prediction and PSYC7235 Evaluating Criminal Responsibility and Competency.
Completion of a dissertation on a forensic topic.
It should be noted that research opportunities in forensic psychology are available.
Forensic track courses may incur additional fees if they increase a student's credit load for a given semester above the allowable flat-fee level of 16.5 credits.
Students coming into the program without a Master's degree may incur additional fees for the two courses mentioned above, since they are above and beyond the required courses for the clinical doctoral program.
Completion of the forensic track will be noted on the student's transcript.