Industrial Organizational Psychology MA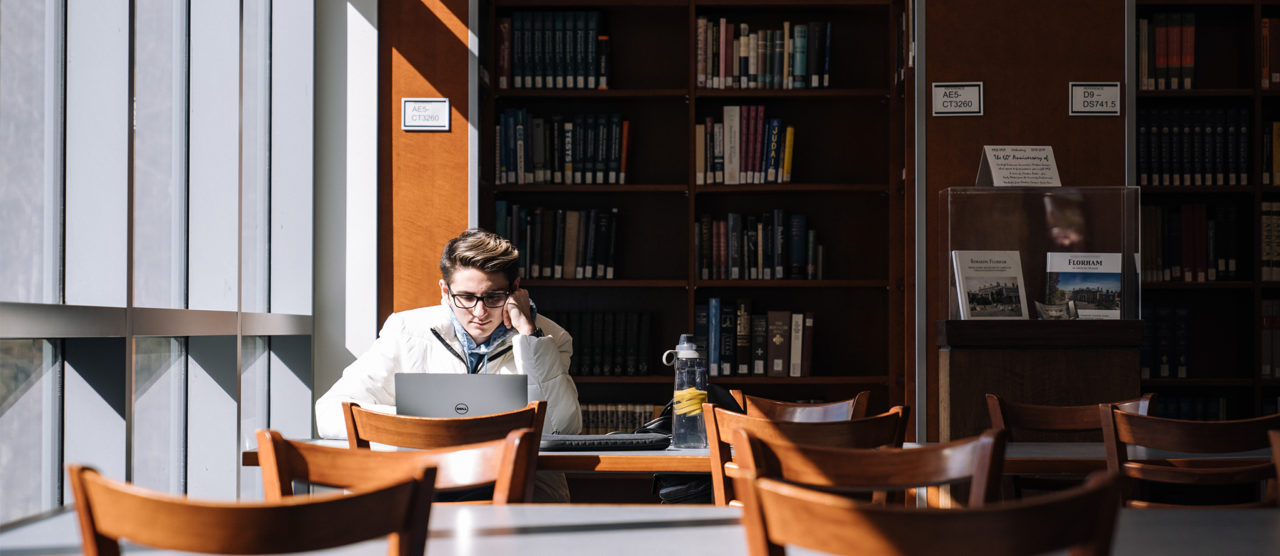 China-based Program
See information regarding the Online Master of Arts in Industrial Organizaional Psychology in China
Florham Campus-based Program
The Industrial/Organizational Psychology graduate program is designed to provide a comprehensive and empirically based background in Industrial/Organizational Psychology. Students gain knowledge and understanding of a variety of work psychology based concepts ranging from selection and hiring, learning and development, assessment and measurement, employee engagement, and leadership to the impact of technology on behavior and systems. We follow the scientist-practitioner model and include both theory and concept in our coursework as well as applications to the current realities of the workplace.
Internship opportunities in local organizations are available and required as part of the program. Our graduates find work in organizational settings, usually within Human Resources, or continue their education at the doctoral level.
The majority of classes are offered in the early weekday evening hours, a few Saturday classes may also be required.
Admission requirements
Admission to the program is on a rolling basis, there is no specific admission deadline. We admit students to begin in the fall or spring semesters. However, for best consideration, please apply by April 30 for the fall semester and November 30 for the spring semester.
Listed below are the requirements for admission to the program.
Graduation from an accredited college or university.
Completion of a Fairleigh Dickinson Graduate School Application form which includes a personal statement explaining your interest in the program.
For applicants with undergraduate degrees in psychology, a minimum grade point average of 3.0 in the major is required and at least one course in Statistics and Experimental Psychology must have been successfully completed.
For applicants whose undergraduate degrees were NOT in psychology, a minimum grade point average of 3.0 in the major and successful completion of Advanced General Psychology and undergraduate Statistics with a grade of B- or better is required.
Submission of Graduate Record Examination (GRE) verbal reasoning, quantitative reasoning, and analytical writing scores. The Psychology GRE is NOT required.
Submission of the undergraduate transcript(s).
Submission of three letters of recommendation.
A personal interview may be required in some cases.
Degree Plan
The program requires successful completion of a total of 12 courses which translates to 36 credits. All students in the program must register for a minimum of two classes in the fall and spring semesters. Exceptions to this policy may be granted in unusual circumstances. Courses must be taken in the required sequence (see department for sequence list). The majority of classes are offered in the early weekday evening hours, a few Saturday classes may also be required (S). Students have the option to complete a research based thesis or two additional courses. Additionally, students must successfully complete a comprehensive examination in their final semester.
If a thesis option is selected:
If a non-thesis option is selected:
Research Opportunities
Students are encouraged to work with faculty on research. A variety of opportunities are available to help students understand the research process and learn how to conduct their own research studies. The following opportunities are available to our students:
Work on Fairleigh Dickinson's own Journal of Psychology and the Behavioral Sciences which publishes student research. Students can submit their own research, review submissions, edit accepted articles, and/or help format articles for publication.
Complete a thesis research project as part of the MA program.
Work with faculty on their ongoing research projects. This could entail a variety of activities such as preparing materials for presentations, searching for related published research in databases, data entry, preparation of tables and charts, data collection and analysis, and assisting in the writing and editing of articles.