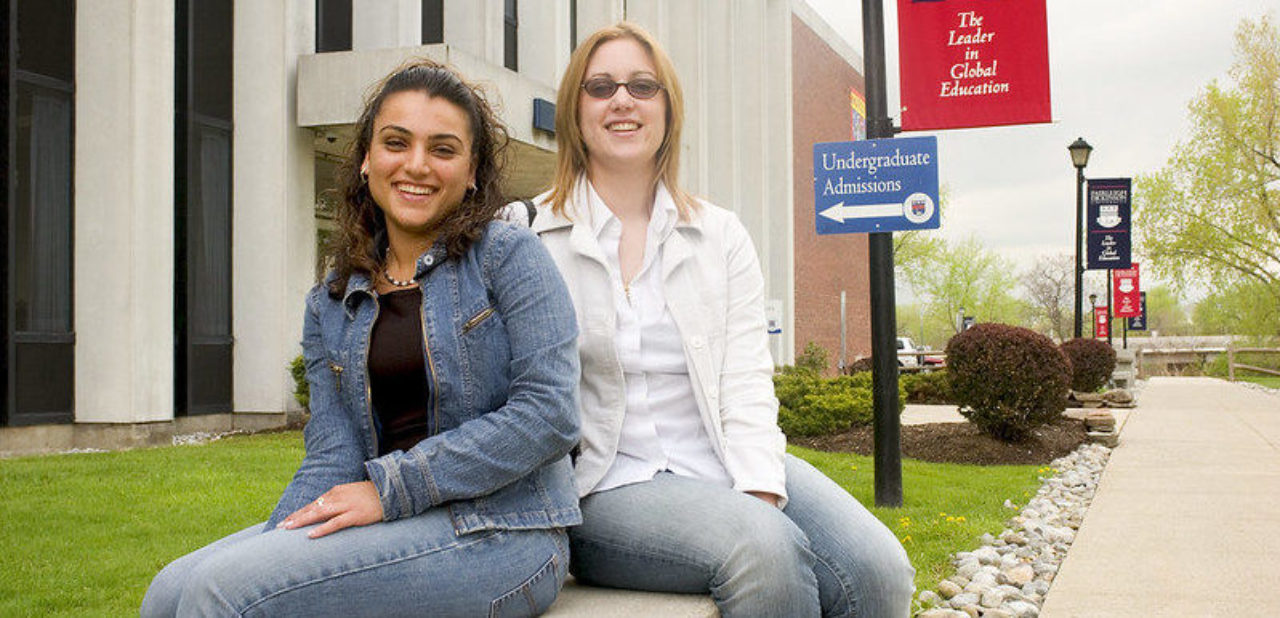 This program provides an integration of disciplines and areas of interest in political science and international affairs. The MA in Political Science aims to give students a well- rounded education and understanding of the dynamic changes currently taking place in the international community. The degree requires the successful completion of 33 credits. 12 credits compose the required courses that every student must take. The remaining 21 credits are elective depending on the student's area of interest.
Program Outcomes
Research and Analytic Method: Quantitative- including statistics- and qualitative, methods for conducting an analyzing political science and international studies research in a manner appropriate for graduate students
Critical Thinking: Students will learn and demonstrate critical thinking, skeptical inquiry, and the scientific approach to problem solving by selecting and organizing information, identifying assumptions and causal relationships, distinguish between verifiable facts and value claims, determine the credibility of sources, distinguish between warranted or unwarranted reasons or conclusions, detect biases, and evaluate appropriate problem solving strategies, their feasibility and efficacy.
Effective Communication: Students will be able to communicate effectively, in writing and verbally, the conventions of the English language in a clear, concise, articulate, literate, and professional manner consistent with those of college writing and those specific to the discipline international relations and political science.
Information and Technological Literacy: Students will be able to demonstrate information literacy and technological competency utilizing the most current computer-based library computer systems and academic databases, governmental resources, and other bona-fide informational resources to facilitate the study of political science.
Ethical and Professional Behavior: Students will learn to identify, evaluate, assess, and employ appropriate legal, ethical, and professional behaviors and practices within all aspects of their life, including, but not limited to an academic and political science environment.
Admission requirements
Admission to the program is based on an applicant's demonstrated interest, aptitude, and motivation to successfully undertake and complete Master's level studies.  This will be determined by the following minimal requirements and indicators:
A bachelor's degree from an accredited college or university
Official transcripts from all institutions of higher learning attended
A cumulative undergraduate grade point average of at least 3.00 on a 4.00 scale
Performance on the Graduate Record Examination, which may be waived
Two letters of recommendation attesting to the applicant's interest and ability to undertake graduate level studies
Personalized interviews may be considered by the Department's Admission Committee.
Applicants under consideration may be required to complete an abbreviated research paper that demonstrate their ability for effective writing
NOTE: Waivers for applicants who do not meet the grade point average (GPA) or standardized test scores (GRE scores) will be considered on an individual basis.
Degree Plan
The Master's in Political Science requires successful completion of 33 credits. Students will either research and write a Master's thesis or pass a comprehensive exam (POLS 6800).
Required major courses (12 credits)
The following four (4) courses (12 credits) represent the core curriculum for the Master's in Political Science and are required of all students in the program.
Elective courses (21 credits)
Students can choose from any of the following courses in fulfilling their remaining 21 credits. All elective course selections must be made in consultation with an academic advisor. Courses are interdisciplinary, consisting of the political science, history and criminal justice fields respectively.