MA plus Certification in School Psychology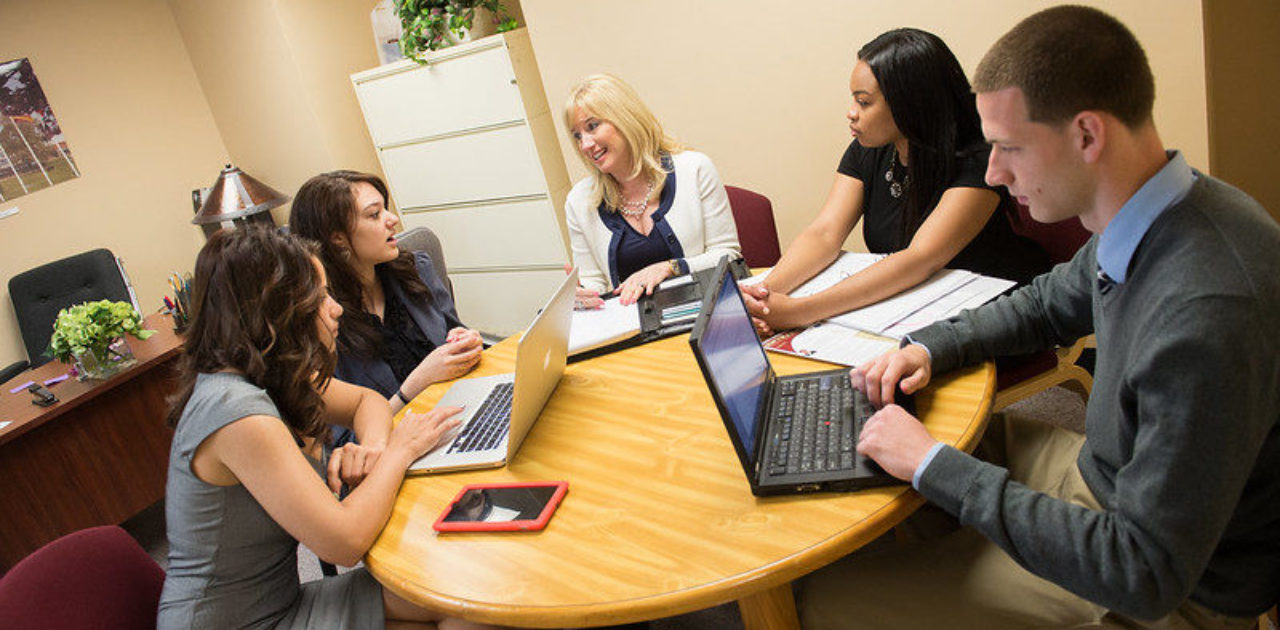 The school psychology program provides the education to become a professional school psychologist at the master's plus certification level (60 credits). The program emphasizes the development of skills to provide direct service to school-aged children and the development of competencies necessary for maximizing the educational potential of all children. Students are expected to apply the knowledge and skills acquired to foster learning and social development. The program features opportunities to develop special competencies in areas such as assessment, identifying and treating behavior problems in children and adolescent, utilizing curriculum-based measurement tools to assess school health and student progress, and assisting students on the autism spectrum in strengthening academic and life skills.
A multitude of settings are available for practicum and externship training, including varied public and private schools in Bergen County, as well as on FDU's campus, where students have opportunities to work with college students and parents. The school psychology program is recognized by and registered with the New Jersey State Department of Education. The program holds full NASP accreditation, and graduates are able to become Nationally Certified School Psychologists upon successful completion of the PRAXIS examination and externship requirements.
Course work allows students to acquire and apply knowledge in the following area:
Knowledge Base in Psychology and Education
Statistics
Research Methods in Professional Practice
Child Assessment
School-Based Interventions
Child Therapy
Consultation
Professional Identification, Ethics and Law
Neuropsychological Assessment
Practica
Training culminates in a University supervised externship in the schools under the supervision of a certified school psychologist.
Program outcomes
The School Psychology Programs (MA/Cert and Psy.D.) adhere to the recommended APA and NASP guidelines and objectives with specifically developed assessments corresponding to the specified objectives.
Students will obtain and apply knowledge of varied models and methods of assessment that can be used to identify strengths and needs in understanding problems and monitoring progress.
Students will obtain and apply knowledge of behavioral, mental health and collaborative consultation.
Students will obtain knowledge of human learning processes and differential learning needs together with the implementation of appropriate strategies addressing strengths and needs of students.
Students will obtain knowledge of human development process, to assess the process and to provide direct and indirect services appropriate to presenting needs.
Students will obtain knowledge of individual differences and the development of cultural competence, recognizing the importance of context on academic health and mental health of individuals.
Students will obtain knowledge of general education, special education and related services and to understand schools as complex social systems.
Students will obtain knowledge of and to implement evidence based services for prevention, crisis intervention and psychological intervention to promote mental health and physical well-being of students.
Students will attain knowledge of research, statistics and evaluation methods and a demonstration of the application of those skills.
Students will obtain knowledge and demonstrate in practice the best practices of the profession of school psychology including ethical, legal and professional standards and engaging in practices reflecting social justice and cultural competence.
Professional Licensure and Certification
Professional licensure and certification requirements may vary state to state, and are subject to change. In addition, separate from educational requirements, state licensure boards may require applicants to complete other requirements. Students should contact the appropriate licensing agency in each home state to obtain the most up-to-date information.
The School Psychology MA certification program has approval through the National Association of School Psychologists through 2025, and, accordingly, the program meets the academic requirements for licensure in all 50 states to be Nationally Certified School Psychologists.
Admission Requirements
Completed applications for admissions are due by March 15 for September admission.
Hold a bachelor's degree from an accredited college or university.
Submit Graduate Record Examination (GRE) General Test scores. The testing dates schedule can be obtained from Educational Testing Service (http://www.ets.org). Please be advised that due to conditions created by COVID-10, the requirement for the Graduate Record Examination is waived for 2020-2021.
Have taken general psychology and statistics, experimental psychology, child development, abnormal psychology, or theories of personality.
Submit three letters of recommendation and a personal statement detailing their interest in the field.
Applications are carefully reviewed, and group interviews are conducted for those applicants who meet the school's criteria.
This is a  full-time program. However, students are able to both work and pursue the degree, since classes are held in late afternoons and evenings.
Applications also will be considered from individuals holding a master's degree in psychology, education or related fields who wish to obtain certification as a school psychologist. If such applicants meet the academic requirements of the school, a course of study will be determined on an individual basis to meet certification requirements. If you are interested in this opportunity, it is recommended that you have your graduate transcript reviewed by the State Department of education (http://www.state.nj.us.us/education/educators/license/transcript.htm), as they will perform a transcript review and advise you regarding which classes you need to complete to fulfill certification requirements for School Psychology.
Degree Requirements
Satisfactory completion of 60 credits in the courses approved for the school psychology program.
Students receiving two or more grades below B– in any graduate course will be placed on academic probation with the possibility of a reduced course load for the next regular semester, and students who do not demonstrate competency on assignments that prepare them for functioning as school psychologists may need to complete remediation assignments prior to enrollment in the next regular semester.  Students receiving a concurrent or subsequent third grade below B– will not be permitted to continue in the program. Maintaining a cumulative grade point average (GPA) of less than 3.2 for two consecutive years may also lead to termination from the program.
Upon completion of 36 graduate credits, students must pass a Comprehensive Examination, which examines general knowledge of psychology and a school psychology specialty subsection.
Students must complete an 1200-hour externship in a school or school-related setting under the supervision of a certified school psychologist.
Students will be dropped from the program for engaging in unethical or criminal behavior (plagiarism, cheating, violation of APA or NASP ethical guidelines, University policy, governmental law, harassment or endangering the welfare of a child).
Students encountering serious psychological adjustment problems will be advised to seek professional counseling. If the problems are not ameliorated, the student may be asked to leave the program.
Degree Plan
FALL 2019 ENTRY AND BEYOND
1st Semester
First Semester Student Review
2nd Semester
Annual Student Review
3rd Semester
COMPREHENSIVE EXAM (27 to 36 CREDITS COMPLETED)
4th Semester
Annual Student Review/Review of Practicum Competencies and Readiness for Externship     
Praxis Examination to be taken in June or September                                                                                            
5th Semester
PSYC9110 School/Community Mental Health
EDUC6702 Curriculum and Instruction: Theory & Practice
PSYC8922 Externship in School Psychology (600 hours)
6th Semester
PSYC8923 Externship in School Psychology II (600 hours)
FALL 2018 ENTRY AND PRIOR
1st Semester
First Semester Student Review
2nd Semester
Annual Student Review
3rd Semester
PSYC7615     Child Assessment I with practicum
PSYC7815     Child Assessment II with practicum
EDUC6743    Intro to Students with Disabilities in School and Community
PSYC8910     School-based Consultation with practicum
COMPREHENSIVE EXAM (28 to 36 credits completed) 
4th Semester
NOTE: Praxis Examination to be taken in June or September.
Annual Student Review/Review of Practicum Competencies and Readiness for Externship
5th Semester
PSYC9110     School/Community Mental Health
EDUC7721    Philosophy of Education
PSYC8922     Externship in School Psychology I 600 hours
6th Semester
PSYC8923    Externship in School Psychology II (600 hours)
Internship Sites
Students will be required to participate in a full-time clinical internship approved by the faculty. The internship may begin in the Third Year Fall semester and may continue through Spring and Summer Semester.
Candidates in FDU's PsyD in psychology have been very successful in obtaining competitive internship positions at schools and health institutes in the New York/New Jersey metropolitan area, as well as in other parts of the country. Recent placements in internships have included the following institutions: