Teaching English as a Second Language MAT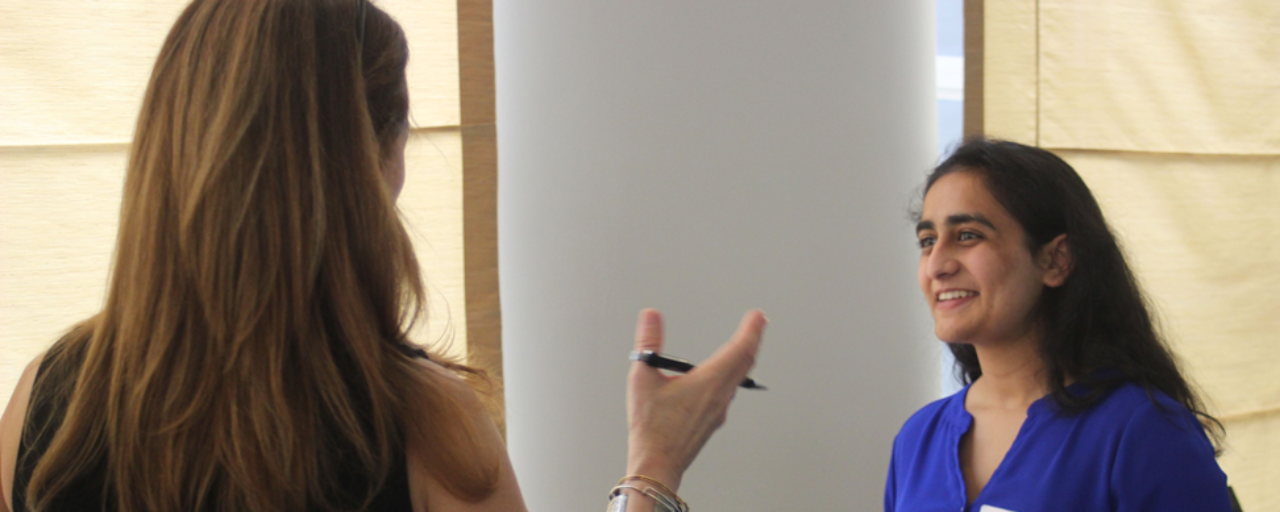 English as a Second Language is one of the highest needs areas in New Jersey.
Candidates pursuing certification to teach ESL must have a bachelor's degree with at least 30 credits in a coherent sequence of courses in the subject area to be taught (e.g., mathematics, social studies, chemistry, biology, etc.) or in the discipline taught;
Pass the Praxis I

Core Academic Skills for Educators exams (5713, 5723, 5733)

;

Pass the Oral Proficiency Exam (OPI) and Written Proficiency Test (WPT)

Complete the required courses and credits in an approved teacher certification program with a cumulative G.P.A. of 3.0 or higher;
NOTE: Certification requirements often change. For the most up-to-date information about requirements, please visit the New Jersey Department of Education website.
Candidates for New Jersey Certification and/or the Master of Arts in Teaching are responsible for working collaboratively with their SOE faculty advisers, following the approved plan of courses, meeting all program requirements, and maintaining good academic standing per New Jersey Department of Education, School of Education, and Fairleigh Dickinson University policies.
Degree Plan
Required Courses for Certification (27 credits)
EDUC6574 Applied Linguistics is missing and needs to be included for ESL certification.

EDUC6835

Effective Teaching and Effective Schools

EDUC6661 Multicultural Classroom
EDUC6654 Literacy Development for Second-language Learners
EDUC6631 Assessment in the Second-language Classroom
EDUC6565 Second Language Acquisition: Methods and Curriculum

EDUC6824

Teaching Laboratory and Field Experience I

EDUC6828

Teaching Laboratory and Field Experience II

EDUC6583

Advanced Clinical Practice

                            

EDUC6575

Apprenticeship Teaching                                         

EDUC6825

Apprenticeship Teaching Seminar 
Additional Courses required to complete MAT degree (10 credits)
Special Information
At this time, there is no Praxis II required for ESL certification.  However, ESL teachers must take and pass the Oral Proficiency Inventory (OPI) and the Written Proficiency Test (WPT) in English.  Your MAT advisor will give your further information on these exams.
Career Outcomes
We encourage our candidates to add additional certifications in special education, or in bilingual education.
Contact Information
For more information