Teaching MAT: Secondary Education K-12 (NJ Certificate)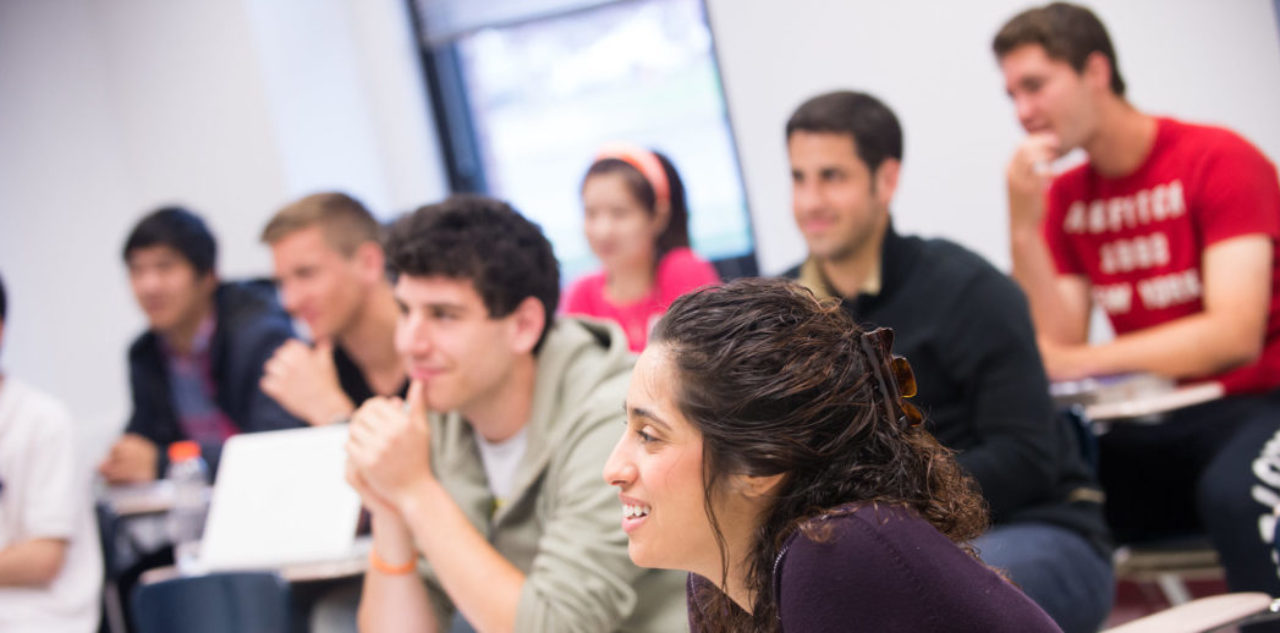 Secondary school teachers must be proficient in the design and delivery of instruction, classroom organization and management, and other research-based best practices that support quality teaching and learning. Fairleigh Dickinson University's School of Education (SOE) offers a preparation program leading to New Jersey certification in Secondary Education (K-12) that requires 24 credits for certification and another twelve (12) credits to complete the M. A. T. degree.
Candidates pursuing certification to teach at the secondary level must have a bachelor's degree with at least 30 credits in a coherent sequence of courses in the subject area to be taught (e.g., mathematics, social studies, chemistry, biology, etc.) or in the discipline taught;
Pass the Praxis I

Core Academic Skills for Educators exams (5713, 5723, 5733)

;

Pass the Praxis II Test(s) required for certification;

Complete the required courses and credits in an approved teacher certification program with a cumulative G.P.A. of 3.0 or higher;
NOTE: Certification requirements often change. For the most up-to-date information about requirements, please visit the New Jersey Department of Education website to obtain the latest information about the minimum passing scores on these exams. For suggestions and other information for preparing for the Praxis tests, please click here.
Candidates for New Jersey Certification and/or the Master of Arts in Teaching are responsible for working collaboratively with their SOE faculty advisers, following the approved plan of courses, meeting all program requirements, and maintaining good academic standing per New Jersey Department of Education, School of Education, and Fairleigh Dickinson University policies.
Degree Plan
Required courses for Certification (24 credits)
Teaching Methods courses for Certification (3 credits)
Candidates must complete the appropriate 3-credit graduate teaching methods course in the discipline most closely related to the secondary certification sought, including:
Additional courses to complete MAT degree (9 credits)
Education Elective (3 credits)
EDUC6661

    Behavioral Science for Teachers: The Multicultural Classroom
Career Outcomes
The most highly sought after certifications are those in mathematics and the sciences.
Any secondary level teacher with a second (additional) certification in special education becomes a valuable asset to the school and district. 
We encourage our candidates to add second certifications in special education, or in bilingual education.