Biology MS: Biotechnology concentration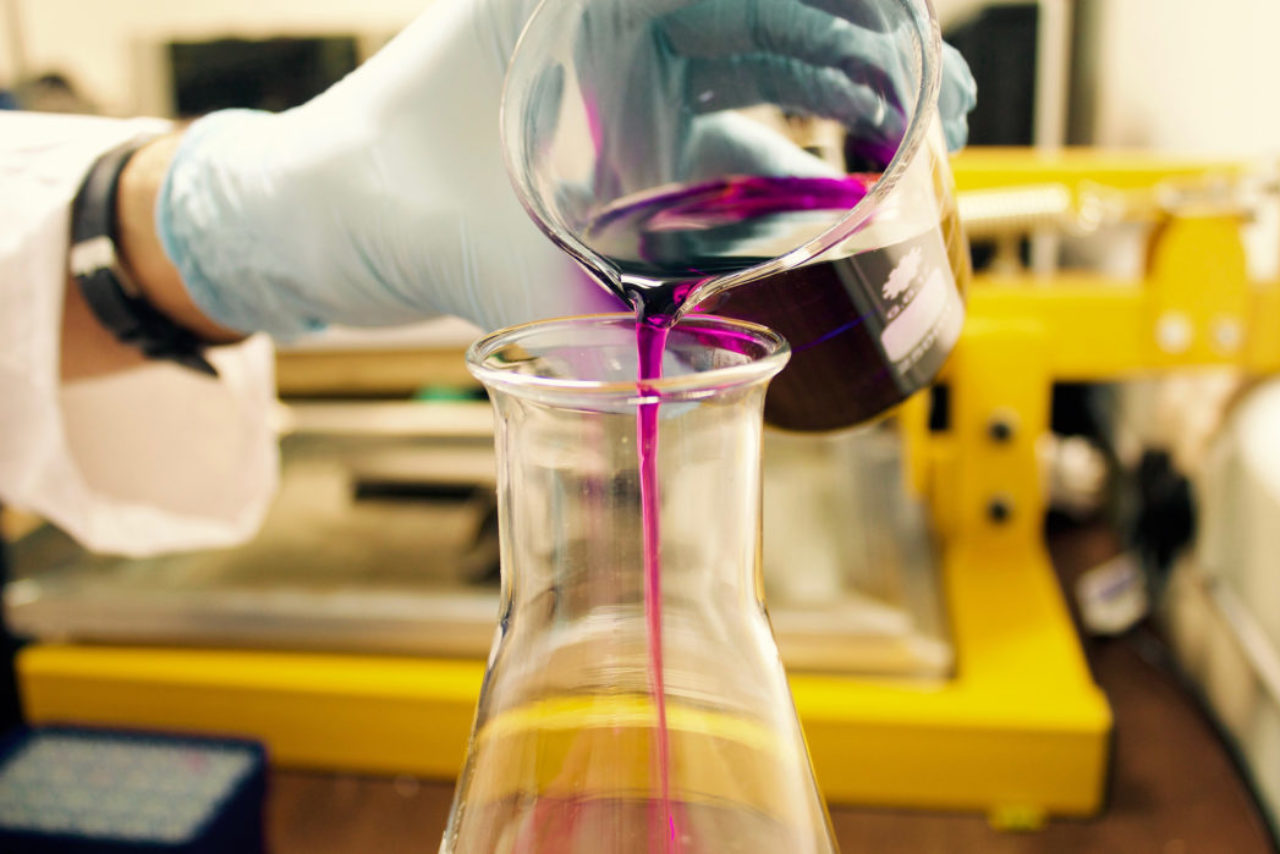 Admission requirements
Graduation from an accredited college or university with a 3.00 cumulative grade point ratio and at least 24 semester hours in biology and a general program, including related scientific subjects, which would be equivalent to the biology major offered for the Bachelor of Science degree at Fairleigh Dickinson University. Students who are deficient in some subject, but whose records are otherwise superior, may make up their deficiencies while they are enrolled in the graduate program.
Undergraduate academic attainment in biology, which meets with the approval of the graduate biology faculty.
Submission of an official score report for the Graduate Record Examination (GRE) General Test taken within the last five years. (The GRE requirement is waived for applicants who have completed a master's degree.)
Three letters of recommendation.
Applicants who have not completed all requirements for admission to the degree program may be permitted to enroll in classes for credit on a non-matriculated or non-degree basis.
Requirements for the Master of Science degree, Biotechnology concentration (total 32 credits)
Satisfactory completion of a minimum of 32 credits in the courses approved for a graduate major in biology. A minimum of 20 credits must be taken in biological sciences. A maximum of 6 credits may be transferred from another institution with the permission of the school director if these credits are not part of an existing master's degree. In addition, courses may be taken in other colleges and campuses of the University, with the director's permission.
Before a student may register beyond 9 credits, he or she is required to obtain a biology adviser. The adviser will help the student select courses most appropriate for the student's needs and interests. Ideally, the student will select a faculty member in the area of interest most closely paralleling his or her own. This faculty member also may serve as the student's mentor.
Students have the option of completing their degrees with or without a research option. Students electing to do the research and the thesis option must take the 4-credit sequence consisting of:
Required Biology Seminar courses (for 2 credits)
Biology Seminar I and II are both required and must be taken in the fall and spring semesters.
Required Biotechnology Concentration Courses (16 credits)
Biotechnology Concentration Electives (14 credits)
Choose from the following free elective courses. All the courses are 3 credits unless otherwise indicated.
Students have the option of completing their degrees with or without a research option. Students electing to do the research and the thesis option must take the 4-credit sequence consisting of: