Clinical Psychopharmacology MS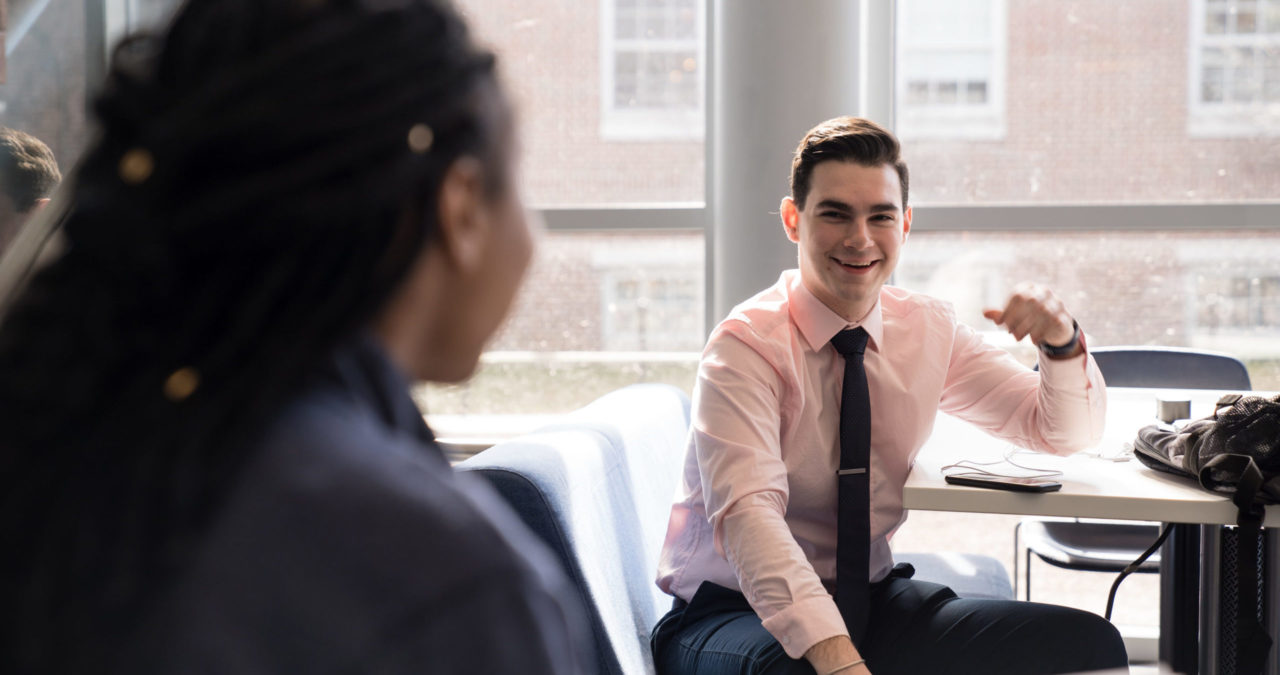 Psychologists have always been leaders in the provision of quality mental and behavioral healthcare to their patients. As part of their commitment to continuity of care, psychologists are increasingly working collaboratively with physicians and other medical providers surrounding the psychopharmacological treatment of the individuals they serve. In the next step in this process, psychologists have achieved prescriptive authority in several states and other settings. Preliminary evidence finds them to be safe and effective prescribers. It has even been suggested that psychologists have an ethical obligation to continue their training in psychopharmacology and the impact of biological factors on emotional disorders (Barnett & Neel, 2000).
The M.S. Program in Clinical Psychopharmacology was developed as a postdoctoral program for licensed psychologists in psychopharmacology to prepare for prescriptive authority. In fact, graduates of the program are currently prescribing in all settings where psychologists have achieved this authority, including Guam, Louisiana, New Mexico, Illinois, Iowa, Idaho, the Indian Health Service, the Public Health Service, and various branches of the United States military. Whether psychologists choose to become better collaborators with other prescribing professionals or independent prescribers, the M.S. Program in Clinical Psychopharmacology offers the additional education and training necessary to achieve that goal. The program is dedicated to training psychologists in clinical psychopharmacology in a way that respects and builds on psychologists' traditional competencies in assessment and diagnosis, psychosocial intervention, and empirically-based methods.
The M.S. in Clinical Psychopharmacology (MSCP) program has continuously been an APA-designated program since 2010, the first MSCP program to achieve this status. APA designation means the program meets standards for preparing psychologists as prescribers set forth in APA's Designation Criteria for Education and Training Programs in Psychopharmacology for Prescriptive Authority based on the APA Model Education and Training Program in Psychopharmacology for Prescriptive Authority.
Program Mission
The MS Program in Clinical Psychopharmacology is housed in the School of Psychology and Counseling of Fairleigh Dickinson University. The School of Psychology and Counseling has a long tradition of graduate-level training in psychology that emphasizes the applied, conceptual, and scientific components of professional psychology. Among other programs, the School also offers an APA-accredited PhD scientist-practitioner program in clinical psychology, as well as a PsyD program in school psychology.
The MS Program in Clinical Psychopharmacology is dedicated to enhancing licensed psychologists' ability to interact and collaborate with other health professionals in the management of patients with mental and behavioral disorders. The program is also committed to training psychologists to the level of competence appropriate for independent prescriptive authority. The didactic program uses a combination of distance and online teaching methods, emphasizing applied learning via case formulation, to achieve these goals. Participants are also eligible to participate in a supervised clinical experience, which prepares the participant for independent practice. This clinical experience uses a mentoring model geared for mastery of core clinical competencies. The format of the program allows for a rigorous and demanding learning environment, as is appropriate given the goals of the program, while providing the flexibility needed for busy professionals to complete the training. The program adopts a learner-centered approach that builds on the tradition and excellence of the scientist-practitioner training model, enhancing scientific and professional knowledge by delivering high-quality education through the latest technology and peer-interaction techniques. 
The program provides a strong knowledge base in psychopharmacology and medical conditions relevant to the treatment of mental disorders. This knowledge can immediately facilitate your collaborative practice skills. The program requirements meet or exceed requirements outlined in the APA Model Education and Training Program in Psychopharmacology for Prescriptive Authority. In addition to the elective supervised clinical experience, the program includes virtual clinical application through case studies incorporated into each of the ten didactic courses. 
Program Overview
The M.S. Program in Clinical Psychopharmacology is a primarily distance-based program that was developed by the Fairleigh Dickinson University School of Psychology and Counseling. This unique approach to student-centered distance learning provides the opportunity to obtain and apply knowledge that is directly relevant to the professional development and learning objectives of the student.
Multiple teaching modalities are employed to create a program combining rigor and flexibility. These modalities include:
Recorded lectures
Use of online resources
Online chats and discussion boards
Traditional readings
Case formulation and presentation
The didactic portion of the program consists of 10 courses, each specifically designed and developed for doctorally-prepared licensed psychologists. A sequence of core courses provides a basic science foundation and clinical knowledge in psychopharmacology. A professional issues course addresses legal and ethical considerations and related standards of care topics. The didactic curriculum concludes with a series of treatment courses addressing specific categories of psychological disorders and related psychopharmacological issues. After completion of the 10-course sequence, participants are eligible to sit for a comprehensive, in-house, Qualifying Examination. Upon passing the Qualifying Examination, the psychologist receives the postdoctoral Master of Science in clinical psychopharmacology (MSCP), which indicates completion of the didactic experience the APA has developed in preparation for prescriptive authority. Graduates of the master's program are eligible to participate in an elective supervised clinical experience to complete APA's recommended model for independent prescribing practice.
The Psychopharmacology Examination for Psychologists (PEP), which is maintained by the Association of State and Provincial Psychology Boards (ASPPB) specifically as a credentialing examination for psychologists with advanced training in clinical psychopharmacology, is also required for prescribing practice in most jurisdictions that have passed prescriptive authority legislation. From 2018-2021, alumni of Fairleigh Dickinson University's MS in clinical psychopharmacology program have had the highest first-time pass rate of the PEP than any other MSCP program at 83%, according to data provided by ASPPB (ASPPB, 2021).
From the very beginning, both clinical and didactic training are stressed. For each course, the student is assigned a course instructor, typically a nationally recognized expert and/or researcher in the course content. Similarly, recorded lectures feature speakers selected for their expertise in the knowledge domain. Most instructors combine case formulation with didactic instruction in weekly chats to help solidify the information.
Program outcomes
There is a national examination available in psychopharmacology that represents the doorway to licensure to prescribe, called the Psychopharmacology Examination for Psychologists (PEP). That examination evaluates success in relation to 10 learning objectives:
Integrating clinical psychopharmacology with the practice of psychology.
Understanding the implications of neuroscience for the action of pharmacological agents.
Understanding the development of nervous system pathology.
Learning elements of physiology and pathophysiology relevant to prescribing.
Developing a biopsychosocial understanding of pharmacologic assessment and monitoring.
Enhancing skills in differential diagnosis as they relate to psychopharmacological practice.
Developing a knowledge of pharmacology.
Developing an extensive understanding of clinical psychopharmacology.
Understanding research issues in psychopharmacological practice.
Understanding professional, legal, and ethical issues specific to involvement in psychopharmacology
Admission Requirements
The M.S. Program in Clinical Psychopharmacology was developed for individuals licensed at the doctoral level as psychologists; therefore, it is a postdoctoral program. This program was not designed for and does not admit clinical/counseling psychology predoctoral students. If you are an unlicensed psychologist or a licensed health care provider in another field or at the master's level (e.g., physician, physician assistant, nurse practitioner), please contact the Program Director, Dr. Derek Phillips, at dphillips@fdu.edu to discuss your options. Psychologists and other healthcare professionals desiring to participate in individual courses should contact the Program Director rather than completing the application.
To begin courses in the fall term (September), please submit your application through the online graduate admissions portal by July 15. To begin courses in the spring term (January), please submit your application by November 15. We recommend beginning courses in September.
Please note that the Spring 2023 cohort is full; therefore, applications are no longer being accepted for Spring 2023. However, applications are being accepted for Fall 2023
Requirements
A completed online graduate application
Official transcripts from all colleges/universities/college-level coursework attended
Current copy of psychologist licensure
Current curriculum vitae (Please indicate if you are a member of a state psychological association and if so, which one. Also indicate if you are a member of APA Division 18 or 55.)
Proof of respecialization as a clinician, if applicable
Letters of recommendation are not required
Minimum Computer Requirements
Hardware
Desktop, Laptop or Portable with Pentium II 300 MHz processor, 64 MB RAM, 2 GB Free Hard Drive Space, Broadband Internet Access.
Software
Windows XP or higher, MS Office 97 or higher, Email Address, Internet Browser, Java Plugin, Windows Media Player, Real Media Player, Adobe Acrobat Reader.
Students are required to have a computer meeting or surpassing the minimum requirements. Substitutions are possible so long as they are equivalent in their ability to work with files.
Degree Plan
The Master of Science in clinical psychopharmacology (MSCP) program consists of a series of 10 courses specifically designed and developed for psychologists seeking to expand their knowledge of psychopharmacology. A sequence of core courses provides the basic science foundation and knowledge base in pathophysiology, neuroscience, and pharmacology for clinical applications. A professional issues course addresses the legal and ethical considerations and related standard of care topics. The didactic program concludes with a series of treatment courses addressing specific categories of mental disorders and the related psychopharmacological issues. These courses provide psychologists with important knowledge of the treatment of mental disorders with medication. A clinical practicum elective is available for those practitioners who desire to practice the management of psychopharmacotherapy in a supervised clinical experience.
In addition to required readings and videotapes lectures, students participate in online discussions and weekly chats. These chats represent the only weekly requirement that is scheduled; all other activities occur at the convenience of the participant.
The didactic portion of the program is divided into five, 15-week semesters. Two courses are completed each semester. Courses run sequentially to allow participants to focus on one topic at a time.
Courses 1 & 2: PSYC7910/PSYC7915 Biological Foundations of Psychopharmacological Practice I and II (7.5 weeks each)
These courses present an integrated approach to the study of primary body systems (respiratory, cardiovascular, renal, hematologic/immunologic, gastrointestinal, endocrine, reproductive, musculoskeletal, and dermatologic) that correlates fundamental knowledge of the anatomy, physiology, and pathophysiology of a specific body system with the clinical applications (health assessment, physical examination, laboratory assessment) pertaining to that system. Exploration of clinical medicine concepts will utilize a problem-solving approach. The goals of these two courses are to enhance the student's recognition of signs and symptoms of medical conditions requiring collaboration with and referral to other health professionals and to provide knowledge about the psychological, biological, and medical correlates of disease. Medical sequelae of psychotropic agents and familiarity with standard medical treatment of common disease states are addressed. Each course is worth 3 academic credits.
Course 3: PSYC7920 Neuroscience (7.5 weeks)
This course focuses on the anatomy and physiology of the nervous system, beginning at the cellular level. Knowledge of principles of neurochemistry, neuroendocrinology, and neuropathology will serve as a foundation for the understanding of neurotransmitter systems and their role in the etiology and treatment of mental disorders. 3 academic credits.
Course 4: PSYC7925 Neuropharmacology (7.5 weeks)
This course introduces the knowledge base pertaining to pharmacology and psychopharmacology. It includes continued study of neurotransmitter systems and other factors in the psychopharmacological treatment of mental disorders, as well as an introduction to classes of psychotropic medications. 3 academic credits.
Course 5: PSYC7930 Clinical Pharmacology (7.5 weeks)
This course presents major classes of drugs (excluding psychotropics) and their uses in clinical settings. It includes an examination of the social, cultural, and behavioral aspects of prescribing medications. 3 academic credits.
Course 6: PSYC7935 Professional Issues & Practice Management (7.5 weeks)
This course reviews issues in prescribing from the perspective of a professional healthcare provider. Legal and ethical issues, as well as standards of care ranging from informed consent to documentation, are addressed. Interprofessional relationships and aspects of collaborative practice, as well as practice enhancement strategies such as computer-based aids, will provide learners with a solid foundation for the continued integration of psychopharmacology into their practices. 3 academic credits.
Courses 7-10: Treatment Issues in Psychopharmacology (7.5 weeks each)
This treatment-focused series of courses provides students with access to virtual clinical experiences through didactic information and case studies addressing specific categories of mental disorders. Each case addresses the following: diagnosis/differential diagnosis; etiology/biological basis of disorder; psychopharmacological treatment options, including mechanism of action, side effects, adverse reactions, polypharmacy, drug interaction, and patient education. The integration of treatment strategies, as well as the empirical basis for treatments, is presented. Disorders covered will include mood disorders, psychotic disorders, anxiety disorders, neurocognitive disorders, substance use disorders, chronic pain, Posttraumatic Stress Disorder, and Attention-Deficit/Hyperactivity Disorder, and others. Each course is worth 3 academic credits.
The Qualifying Exam
To verify mastery of the material, there is an online Qualifying Exam offered upon completion of coursework. The Qualifying Exam is offered twice yearly and is free. An optional, face-to-face preparatory course is also offered to prepare for this exam, called the PEP Prep. Upon passage of the Qualifying Exam, the student receives the postdoctoral Master of Science degree in clinical psychopharmacology (MSCP).
Clinical Laboratory Course/PEP Preparatory Course
An optional training experience intended for students who have recently completed the program is offered yearly. Called the Clinical Lab/PEP Prep, this typically takes place in Chicago in August, but also may be virtual if need be. The Clinical Lab portion consists of five days of clinical training. Topics addressed include physical exam, medical history taking, and interpretation of clinical labs. Completion of the Clinical Lab or a similar experience that the student develops in their local community is a requirement of the FDU Practicum. The Clinical Lab is followed by the PEP Prep. Despite its name, the intention is to prepare the student either for the Psychopharmacology Examination for Psychologists or for the in-house Qualifying Exam. Students can sign up for the Clinical Lab, PEP Prep, or both. This experience is not eligible for academic credit.
PSYC7960 Clinical Psychopharm Practicum Elective
Practitioners who successfully complete the 10 didactic courses will be eligible to enroll in the Clinical Practicum. This is part of the supervised clinical experience described in the APA Model Education and Training Program in Psychopharmacology for Prescriptive Authority. Each participant in the practicum will identify, arrange with, and recommend a clinical supervisor preceptor (MD or DO) to be approved by Fairleigh Dickinson University. This experience may be arranged within the student's local community. The Program Director will assist in the identification of an appropriate preceptor if needed, but cannot guarantee a placement. The practicum can be completed in any state whether or not it has passed prescriptive authority for psychologists legislation. 
A lengthy set of guidelines have been developed for the conduct of the practicum (found in the Supervised Clinical Experience Manual); however, states with their own guidelines for completion of the practicum/supervised clinical experienced take precedence over FDU's guidelines. Passage of the Qualifying Exam is not required prior to beginning the Practicum. 
MS in Clinical Psychopharmacology Program Faculty/Staff
Executive Director
Derek C. Phillips, PsyD, MSCP, ABMP
Dr. Derek Phillips is a licensed clinical and prescribing psychologist in Illinois, a licensed psychologist in Florida, a board-certified medical psychologist, and a clinical neuropsychologist and prescribing psychologist in the Department of Neurology at Sarah Bush Lincoln Health Center in central Illinois. Dr. Phillips served as a Health Service Psychologist in the National Health Service Corps Loan Repayment Program through the U.S. Department of Health and Human Services from 2019-2021. Dr. Phillips is a 2019 graduate of FDU's MSCP program. To help fund this endeavor, he was awarded the Walter Katkovsky Scholarship for Psychopharmacology Training in 2017 by the American Psychological Foundation (APF). In 2020, he was awarded the Patrick H. DeLeon Prize for Outstanding Student Contribution to the Advancement of Pharmacotherapy by APA Division 55 (Society for Prescribing Psychology). In 2022, Dr. Phillips was awarded a Presidential Citation by APA President, Dr. Frank Worrell, the Diversity Award from APA Division 42 (Independent Practice), and the Educator of the Year award from APA Division 55. Dr. Phillips obtained his Bachelor of Science degree in psychology (summa cum laude) from Olivet Nazarene University in 2009, as well as his Master of Arts degree in counseling psychology and Doctor of Psychology in clinical psychology (clinical neuropsychology concentration) from the APA-accredited Adler University – Chicago campus in 2012 and 2015, respectively.
Regarding current service to psychology, Dr. Phillips is Chair of the APA Board of Convention Affairs, Secretary of Division 42, Treasurer of Division 44 (Psychology of Sexual Orientation and Gender Diversity), President of the Illinois Psychological Association, a member of the APA RxP Designation Committee, and a Member-at-Large of the Illinois Association of Prescribing Psychologists Board of Directors. Additionally, he was the 2021 President of APA Division 55 and was the first early career psychologist to hold this position. He serves on the Editorial Board for the journals Experimental and Clinical Psychopharmacology and Practice Innovations.
Faculty
Sam Aloian, PhD, MSCP, PA-C
Dr. Aloian is a licensed psychologist and certified physician assistant. He earned a bachelor's degree in psychology from Monmouth College in 1996, a doctorate in psychology from Northern Illinois University in 2003, a Master of Science in clinical psychopharmacology from Fairleigh Dickinson University in 2010, and a Master of Health Science from Duke University's physician assistant program in 2011. Dr. Aloian has also completed Level I and II training in Eye Movement Desensitization Reprocessing (EMDR). He is a Fellow Member of the North Carolina Academy of Physician Assistants (NCAPA) and has served as NCAPA's Liaison to the North Carolina Professionals Health Program (NCPHP) since January 2019. Dr. Aloian serves on NCAPA's Health Committee and NCPHP's Compliance Committee, Executive Committee, and Board of Directors. He is the current Vice Chair of the North Carolina Professionals Health Program.
Dr. Aloian has more than twenty years of experience in healthcare. As a psychologist, he has worked in hospital, outpatient clinic, and therapeutic day treatment programs, providing psychotherapy and psychological evaluations for children, adolescents, and adults. In his capacity as a physician assistant, Dr. Aloian has worked in outpatient internal medicine and a continuum of psychiatry settings, including outpatient clinics, an intensive outpatient program, and a partial hospitalization program. In additional to his clinical duties, Dr. Aloian has precepted nurse practitioner students. Dr. Aloian currently works as a psychiatric PA within the Department of Veteran's Affairs.
Michael A. Ansonoff, PhD, MA
Dr. Ansonoff received his Ph.D. from the Sue Golding Graduate program at Albert Einstein Medical School of Yeshiva University (Neuroscience Program) following training in the laboratory of Dr. Anne Etgen on cellular and behavioral mechanisms by which ovarian steroids regulate brain function. His research involved investigating the regulatory mechanisms by which ovarian steroids desensitize adrenergic receptors in the female rodent. He then completed a 5-year post-doctoral fellowship at the University of Medicine and Dentistry of New Jersey studying the behavioral and pharmacological consequences of opioid receptor gene ablation in mice. Presently, he is still at the University of Medicine and Dentistry of New Jersey, however, his research interests have shifted towards examining the consequences of the knockout of the nociceptin receptor and its endogenous ligand on food consumption and obesity. In addition, he has developed a keen interest in science education leading him to complete an MA in education at Fairleigh Dickinson University.
Samantha Behbahani, PsyD, MSCP
Dr. Behbahani is a licensed clinical psychologist who received her doctoral degree in clinical psychology and postdoctoral master's in clinical psychopharmacology from Nova Southeastern University. Subsequently, she completed her internship at Jackson Memorial Hospital in the field of medical psychology and postdoctoral fellowship at University of Miami within the Department of Cardiology. Dr. Behbahani maintained faculty appointments at the University of Miami Hospital and Jackson Memorial Hospital for eight years, and for 11 years she served as an associate professor in the doctoral program at Albizu University, as well as maintaining a role as the health psychology concentration coordinator.
Dr. Behbahani has maintained a successful private practice in Miami for 13 years. With regards to therapy, Dr. Behbahani specializes within a number of arenas, including individual psychotherapy, couples therapy, and assessments. She is able to work with many different disorders, including mood, anxiety, pain management, chronic illness, interpersonal issues, stress management, and family conflict. She has conducted assessments in cognitive ability, personality functioning, and surgical clearance. Furthermore, Dr. Behbahani is the CEO and Director of Mental Health at Sanctuary Healthcare, a psychedelic medicine clinic in Boca Raton, FL. In addition to executive duties, she provides assessments to patients prior to initiating ketamine infusions, and also provides ketamine-assisted psychotherapy. Additionally, she is an investigator in several FDA clinical trials utilizing ketamine and psilocybin to treat treatment-resistant depression, anxiety, and postpartum depression.
Rachel Heaney, MSN, APN
Rachel graduated from Ithaca College in 1991 with a Bachelor of Arts in sociology of health and medicine. She then went to Marymount University and graduated with a Bachelor of Science in Nursing in 1993. She worked as a staff nurse on the Pediatric Oncology unit at Georgetown University Medical Center for 5 years. She then went to the University of Pennsylvania for her Master's in Nursing and became a pediatric nurse practitioner and graduated in the summer of 1999. She has been employed at Hackensack University Medical Center as a pediatric advanced practice nurse since October of 1999. Rachel has worked in both the inpatient setting and the outpatient clinic. She precepts many advanced practice nursing students from many programs and colleges. She enjoys educating new families and patients and holds a special place in her heart for the adolescent population.
Bret A. Moore, PsyD, MSCP, ABPP
Bret A. Moore is a board-certified clinical psychologist in San Antonio, Texas, Prescribing Psychologist in New Mexico, and Adjunct Associate Professor of Psychiatry at the University of Texas Health Science Center at San Antonio. He is the author or editor of ten books including "Pharmacotherapy for Psychologists: Prescribing and Collaborative Roles," "Handbook of Clinical Psychopharmacology for Psychologists," and "Anxiety Disorders: A Guide for Integrating Psychopharmacology and Psychotherapy," which he co-edited with Stephen Stahl. He is also the series editor of "Psychopharmacology and Psychotherapy in Clinical Practice" for Routledge/Taylor & Francis Press.
Dr. Moore is a former active-duty Army psychologist and two-tour veteran of Iraq. He is a recipient of the Arthur W. Melton Award for Early Career Achievement in Military Psychology from Division 19 of the American Psychological Association and the Early Career Achievement Award from Division 18, and is a Fellow of the American Psychological Association. His views and opinions on clinical and military psychology have been quoted in USA Today, the New York Times, and the Boston Globe, and on NPR, the BBC, CNN, CBS News, Fox News, and the CBC.
Lynette Pujol, PhD, MSCP
Lynette A. Pujol is a clinical psychologist and full-time psychopharmacology prescriber. She completed a two-year clinical and research fellowship in behavioral medicine at the Johns Hopkins School of Medicine. She was subsequently employed in an anesthesiology-based pain management practice at a large medical school where she performed research and provided clinical services. She has assisted in the design of a pain education website designed to educate physicians, nurses, pharmacists, and psychologists. She is the primary author of the trade book "10 Hidden Barriers to Weight Loss and Exercise." Dr. Pujol has been the Primary Investigator or Co-Investigator on studies involving spinal cord stimulation, functional restoration, diabetes prevention, sleep, and suicide-specific treatments. She currently prescribes psychotropic drugs through a regional virtual behavioral health hub. She writes and publishes on topics related to evidence-based medicine delivered through tele-behavioral health, the application of technology, and psychopharmacology.
FAQs: MS in Clinical Psychopharmacology
Resources for Psychologists
Existing Prescriptive Authority Laws
The following are links to enacted legislation granting psychologists prescriptive authority. 
Opinions on Collaboration
A number of state psychology licensing boards have generated statements verifying that discussions of medication are within the scope of practice of psychology. An opinion of this type from your state licensing board offers a level of protection for psychologists who consider it in the best interests of their patients to consult with patients and/or their physicians on medications. A current list of such statements is available here. If your state board has generated this type of statement and it is not included in this document, we would appreciate your bringing it to the attention of the Program Director, Dr. Derek Phillips, at dphillips@fdu.edu. If your state board has not generated this type of statement, you may want to share this document with them and request that they do so.
Relevant Links