MS Clinical Psychopharmacology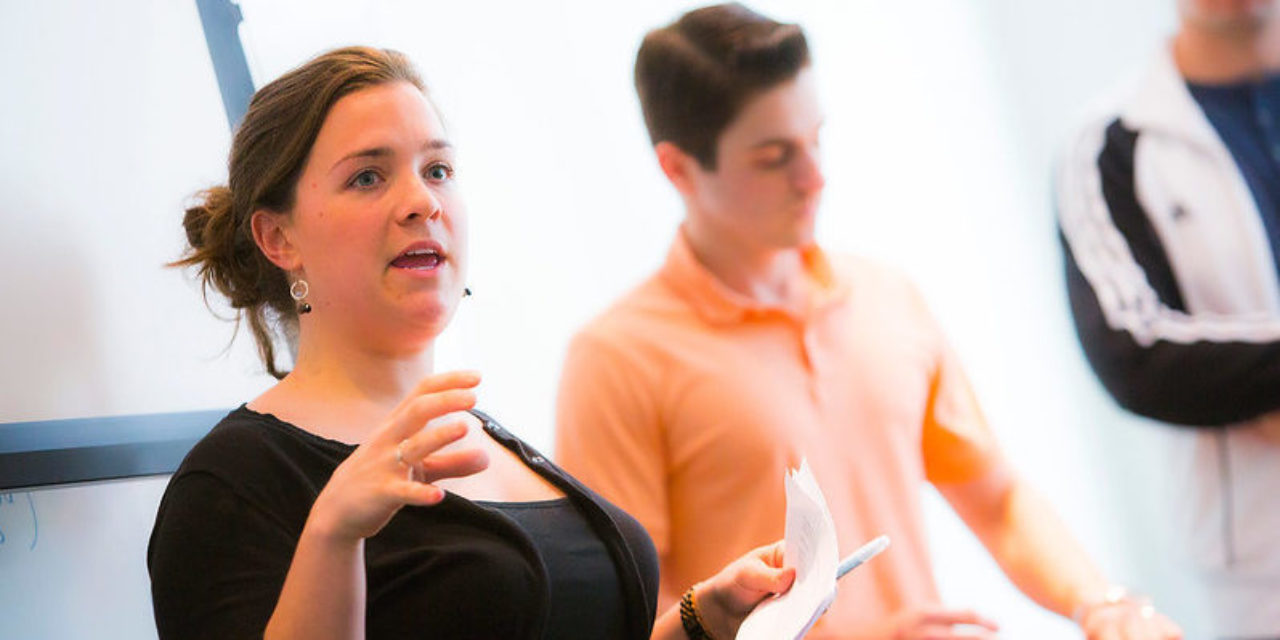 Psychologists have always been leaders in the provision of quality mental and behavioral healthcare to their clients. As part of their commitment to continuity of care, psychologists are increasingly working collaboratively with physicians surrounding the psychopharmacological treatment of the individuals they serve. In the next step in this process, psychologists have achieved prescriptive authority in several states and other settings. Preliminary evidence finds them to be safe and effective prescribers. It has even been suggested that psychologists have an ethical obligation to continue their training in psychopharmacology and the impact of biological factors on emotional disorders (Barnett & Neel, 2000).
The M.S. Program in Clinical Psychopharmacology was developed as a postdoctoral program for licensed psychologists in psychopharmacology to prepare for prescriptive authority. In fact, graduates of the program are currently prescribing in all settings where psychologists have achieved this authority, including Louisiana, New Mexico, the Indian Health Service, the Public Health Service, and the military. Whether psychologists choose to become better collaborators with other prescribing professionals or independent prescribers, the M.S. Program in Clinical Psychopharmacology offers the additional education and training necessary to achieve that goal. The program is dedicated to training psychologists in clinical psychopharmacology in a way that respects and builds on psychologists' traditional competencies in assessment and diagnosis, psychosocial intervention, and empirically based methods.
The M.S. Program in Clinical Psychopharmacology is an APA-designated program. APA designation means the program meets standards for preparing psychologists as prescribers set forth in APA's Designation Criteria for Postdoctoral Education and Training Programs in Psychopharmacology for Prescriptive Authority based on the APA Recommended Postdoctoral Education and Training Program in Psychopharmacology for Prescriptive Authority.
Program outcomes
There is a national examination available in psychopharmacology that represents the doorway to licensure to prescribe, called the Psychopharmacology Examination for Psychologists (PEP). That examination evaluates success in relation to 10 learning objectives:
Integrating clinical psychopharmacology in practice.
Understanding the implications of neuroscience for the action of pharmacological agents.
Developing Nervous System Pathology.
Learning elements of physiology and pathophysiology relevant to prescribing.
Developing an understanding of a biopsychosocial perspective on assessment.
Enhancing skills in differential diagnosis as they relate to psychopharmacological practice.
Developing a knowledge of pharmacology.
Developing an extensive understanding of clinical psychopharmacology.
Understanding research issues in psychopharmacological practice.
Understanding professional issues specific to involvement in psychopharmacology.
Admission Requirements
The M.S. Program in Clinical Psychopharmacology was developed for individuals licensed at the doctoral level as psychologists. If you are an unlicensed psychologist, or a licensed health care provider in some other field or at the master's level, or would like to just take specific courses, please contact us at msclinpharm@fdu.edu to discuss your options.
To begin courses in September, please send your application by July 15. To begin courses in January, please send your application by November 15. We recommend beginning courses in September.
Psychologists and other healthcare professionals desiring to participate in individual courses should contact us rather than completing the application.
Minimum Computer Requirements
Hardware
Desktop, Laptop or Portable with Pentium II 300 MHz processor, 64 MB RAM, 2 GB Free Hard Drive Space, Broadband Internet Access.
Software
Windows XP or higher, MS Office 97 or higher, Email Address, Internet Browser, Java Plugin, Windows Media Player, Real Media Player, Adobe Acrobat Reader.
Students are required to have a computer meeting or surpassing the minimum requirements. Substitutions are possible so long as they are equivalent in their ability to work with files.
Degree Plan
The program consists of a series of 10 courses specifically designed and developed for psychologists seeking to expand their knowledge of psychopharmacology. A sequence of core courses provides the basic science foundation and knowledge base in pathophysiology, neuroscience, and pharmacology for clinical applications. A professional issues course addresses the legal and ethical considerations and related standard of care topics. The didactic program concludes with a series of treatment courses addressing specific categories of mental disorder and the related psychopharmacological issues. These courses provide psychologists with important knowledge of the treatment of mental disorders with medication. A Clinical Practicum Elective is available for those practitioners who desire to practice the management of psychopharmacotherapy in a supervised clinical experience.
In addition to required readings and videotapes lectures, students participate in online discussions and weekly chats. These chats represent the only weekly requirement that is scheduled; all other activities occur at the convenience of the participant.
The didactic portion of the program is divided into five 15-week semesters. Two courses are completed each semester. Courses run sequentially to allow participants to focus on one topic at a time.
Courses 1 & 2:PSYC7910/PSYC7915 Biological Foundations of Psychopharmacological Practice I and II
(7.5 weeks each) 
These courses present an integrated approach to the study of primary body systems (respiratory, cardiovascular, renal, hematologic/immunologic, gastrointestinal, endocrine, reproductive, musculoskeletal, and dermatologic) that correlates fundamental knowledge of the anatomy, physiology, and pathophysiology of a specific body system with the clinical applications (health assessment, physical examination, laboratory assessment) pertaining to that system. Exploration of clinical medicine concepts will utilize a problem-solving approach. The goals of these two courses are to enhance the student's recognition of signs and symptoms of medical conditions requiring collaboration with and referral to other health professionals and to provide knowledge about the psychological, biological and medical correlates of disease. Medical sequelae of psychotropic agents and familiarity with standard medical treatment of common disease states are addressed. Each course is approved for 45 CE Credits plus 3 academic credits.
Course 3: PSYC7920 Neuroscience
(7.5 weeks)
This course focuses on the anatomy and physiology of the nervous system, beginning at the cellular level. Knowledge of principles of neurochemistry, neuroendocrinology, and neuropathology will serve as a foundation for the understanding of neurotransmitter systems and their role in the etiology and treatment of mental disorders. Approved for 45 CE Credits plus 3 academic credits.
Course 4: PSYC7925 Neuropharmacology
(7.5 weeks)
This course introduces the knowledge base pertaining to pharmacology and psychopharmacology. It includes continued study of neurotransmitter systems and other factors in the psychopharmacological treatment of mental disorders, as well as an introduction to classes of psychotropic medications. Approved for 45 CE Credits plus 3 academic credits.
Course 5: PSYC7930 Clinical Pharmacology
(7.5 weeks)
This course presents major classes of drugs (excluding psychotropics) and their uses in clinical settings. It includes an examination of the social, cultural, and behavioral aspects of prescribing medications. Approved for 45 CE Credits plus 3 academic credits.
Course 6: PSYC7935 Professional Issues & Practice Management
(7.5 weeks)
This course reviews issues in prescribing from the perspective of a professional healthcare provider. Legal and ethical issues, as well as standards of care ranging from informed consent to documentation, are addressed. Interprofessional relationships and aspects of collaborative practice, as well as practice enhancement strategies such as computer-based aids, will provide learners with a solid foundation for the continued integration of psychopharmacology into their practices. Approved for 45 CE Credits plus 3 academic credits.
Courses 7-10: Treatment Issues in Psychopharmacology:
(7.5 weeks each)
This treatment-focused series of sessions provides students with access to virtual clinical experiences through didactic information and case studies addressing specific categories of mental disorders. Each case addresses the following: diagnosis/differential diagnosis; etiology/biological basis of disorder; psychopharmacological treatment options, including mechanism of action, side effects, adverse reactions, polypharmacy, drug interaction, and patient education. The integration of treatment strategies as well as the empirical basis for treatments is presented. Disorders covered will include the mood disorders, psychotic disorders, anxiety disorders, cognitive disorders, substance abuse and chemical dependency, chronic pain, Post-Traumatic Stress Disorder, and Attention Deficit Hyperactivity Disorder, as well as others. Each course is approved for 45 CE Credits plus 3 academic credits.
The Qualifying Exam
To verify mastery of the material, there is an on-line qualifying exam offered upon completion of coursework. Students can opt to complete the Psychopharmacology Examination for Psychologists (PEP) instead. The latter option is particularly appropriate for individuals who are interested in pursuing prescriptive authority in the near future, but the in-house exam is free. We offer an optional face-to-face preparatory meeting to help you prepare for either exam, called the PEP Prep. Upon passing the Comprehensive Exam the student receives the degree Postdoctoral Master of Science in Clinical Psychopharmacology.
Clinical Lab/PEP Prep
Once a year, we offer an optional training experience intended for students who have recently completed the program. Called the Clinical Lab/PEP Prep, this usually takes place in Chicago in August. The Clinical Lab portion consists of five days of in-person clinical training. Topics addressed include physical exam, medical history taking, and interpretation of clinical labs. Completion of the Clinical Lab or a similar experience that the student develops in their local community is a requirement of the FDU Practicum. The Clinical Lab is followed by a two-day PEP Prep. Despite its name, the intention is to prepare the student either for the APA Psychopharmacology Examination for Psychologists or for our in-house qualifying exam. Students can sign up for either the Clinical Lab or PEP Prep or both. This experience is only eligible for CE credit, not for academic credit.
PSYC7960 Clinical Practicum Elective
Practitioners who successfully complete the 10 didactic courses will be eligible to enroll in the Clinical Practicum. This is part of the supervised clinical experience described in the APA Recommended Postdoctoral Education and Training Program in Psychopharmacology for Prescriptive Authority. Each participant in the practicum will identify, arrange with, and recommend a clinical supervising preceptor (M.D. or D.O.) to be approved by Fairleigh Dickinson University. This experience may be arranged within the student's local community. The Director of the program will assist in the identification of an appropriate preceptor if needed, but cannot guarantee a placement.
We have developed a lengthy set of guidelines for the conduct of the practicum, but if you are pursuing prescriptive authority in a state that sets its own guidelines for completion of the practicum, those guidelines will take over precedence over ours. You do not need to complete the qualifying exam before beginning the practicum.