Supply Chain Management MS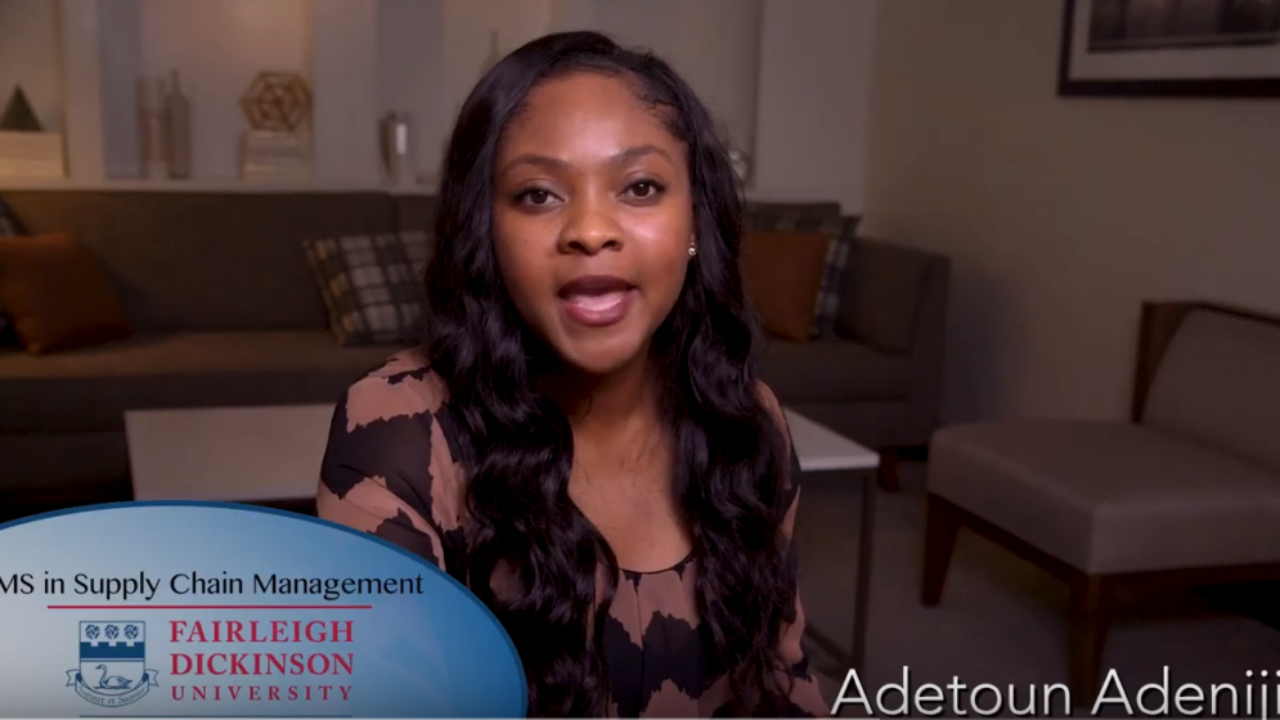 Join your peers in an upcoming cohort
In just 21 months, a MS degree in Supply Chain Management (MS-SCM) from Silberman College of Business will equip you with the technical and managerial skills to help improve the efficiency and effectiveness of business operations. The MS-SCM is currently offered on the Metropolitan campus only.
Why Supply Chain Management?
Effective management of their supply chain and operations is the key to value creation for many organizations, especially in today's fast-paced and highly global business environment. Employers increasingly seek candidates with skills that will enable their organizations to better manage their supply chains and operations. The Supply Chain Management (SCM) profession has therefore witnessed significant job growth coupled with steadily increasing salaries. Whether you are starting off in your career or are looking to make a career transition into SCM, an advanced degree such as an MS in SCM will train you in critical aspects of SCM and will enable you to take advantage of the growing opportunities in the field. This program is STEM certified.
The Right Place. The Right Time.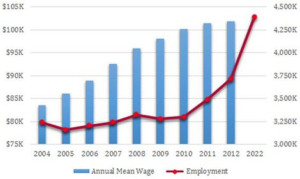 According to the US Department of Labor's recent report on Employment Projections (www.bls.gov/emp/), Supply Chain and Operations Management related jobs will grow by approximately 500,000 between 2012 and 2022.
Fortune.com reports that there will be a need for 1.4 million supply chain workers by 2018.
Career Opportunities
SCM is truly a global field that offers employment opportunities with a wide array of career options and advancement paths. We have successfully placed many of our international and domestic students into exciting SCM jobs and have helped them move forward in their career paths. Potential roles in the field include but are not limited to:
Supply Chain Analyst/Consultant/Manager
Operations Analyst/ Consultant/ Manager
Logistics/Transportation Manager
Purchasing Agent/Manager
Procurement/ Sourcing Manager
Product/ Brand Manager
Production Planner/Manager
Demand Planner/Manager
Project Manager, Production Planner/Manager
Inventory Manager, Warehouse Operations Manager
Quality Assurance Analyst/ Manager
Supply Chain/Software/IT Manager
Program Highlights
Degree Requirements (30 credits)
The MS-SCM program is a cohort-based, 30-credit graduate study, comprised of ten 3-credit courses.
Foundation Courses (6 credits)
Core Courses (12 credits)
Enrichment Courses (9 credits)
Capstone Course (3 credits)
This capstone experience will require students to work on a project solicited and provided from real companies. The projects are related to specific knowledge and skills gained in the MS-SCM program. The project will entail the detailed description of the project by clearly identifying the issues and the objectives the company is facing and hopes to achieve. Students will need to work with the company's executives and faculty advisor to collect the real data, analyze them, and provide a feasible solution. The primary objective of this experience is to give students the opportunity to demonstrate that they are able to apply knowledge and skills accumulated in the MS-SCM program to a specific supply chain problem. The capstone should be completed within the last module of the program prior to graduation. Students will advised by faculty in completion of their project.
Tuition and Fees
See complete information on Graduate Tuition and Fees.
Each semester there are a limited number of Graduate Assistant Positions at Silberman College. These positions are compensated with tuition credits and a cash stipend.
Graduate Management Admission Test (GMAT)
Information about the GMAT is available from the Graduate Management Admissions Council. The GMAT Campus Code for the FDU MS in Supply Chain Management is J6X-HG-78. The GMAT may be waived based on an undergraduate GPA of 3.0 and three years' full-time substantive work experience in supply chain management.
If you have questions related to course content, or would like to speak with a faculty member, please reach out the the department chair: