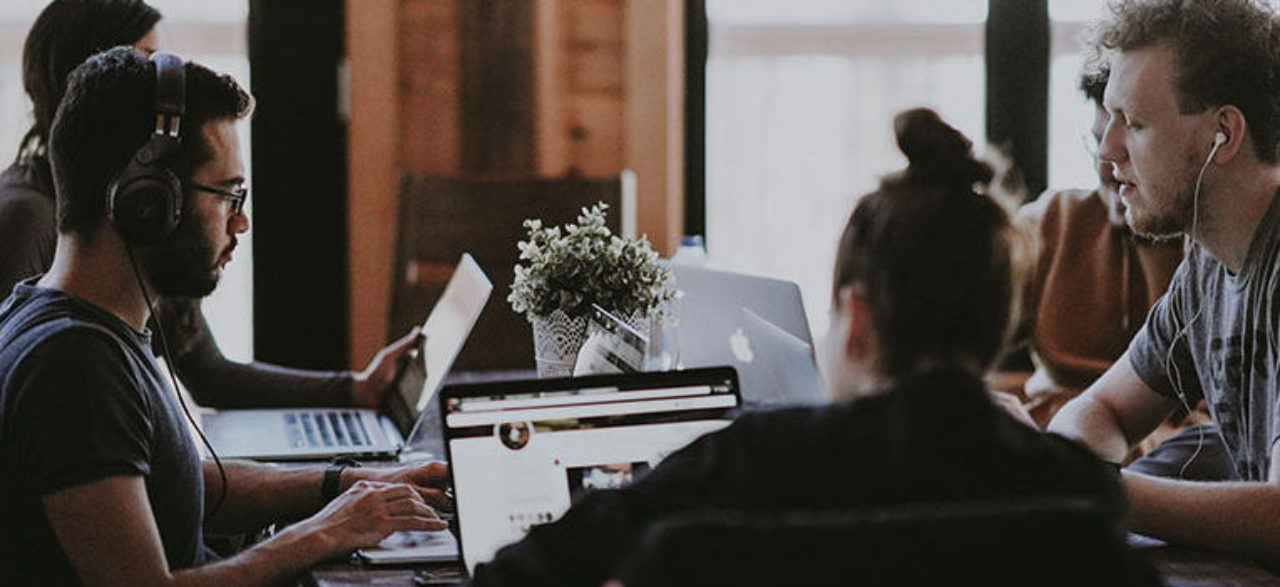 Gain the theoretical, administrative and managerial skills needed to excel in the sports industry by earning your Master of Sport Management (MSM) at Fairleigh Dickinson University. Taught by faculty who share their insights and practical knowledge based on extensive professional experience in sports, the 36-credits program will enable you to effectively manage and lead a wide range of activities in sports including organizational leadership, marketing, operations, fundraising, financial administration, and event management.
Program highlights
Offered 100% online, as well as in-person evening classes on the Metropolitan and Florham campuses in New Jersey
Industry-focused concentrations in Coaching Theory Strategies and Sports Administration
Faculty with extensive sports industry experience
Week long experiential study opportunity in Britain
Internships at leading sports companies such as New York Mets, Yankees, NJ Devils and more
Learning Outcomes
Each degree has measurement that indicate whether students are successful in meeting the specific outcomes for the degrees. The following are the four outcome measures that will be assessed for the graduates of Sport Management.
Strategic Orientation. An MSM graduate will demonstrate the ability to develop, implement, coordinate, and/or manage a strategic plan through a collaborative process.
Communication. An MSM graduate will demonstrate the ability to prepare and deliver effective oral presentations and/or write documents that present and evaluate information and opinion in a logical and analytical manner, incorporating research and documentation, and using style, grammar, mechanics, and format appropriate to an educated audience.
Information Literacy. An MSM graduate will demonstrate the ability to carry out thorough and effective information search strategies using traditional print, digital, and internet sources, evaluate the information accessed, and use this information along with existing knowledge to create something new.
Critical Thinking. An MSM graduate will demonstrate competency in critical thinking that encompasses dimensions of informal logic and ethical analysis.
Admissions requirements
Completed online application. There is no fee to apply
A bachelor's degree from an accredited college with a minimum GPA of 3.0
Official transcripts
Current professional resume
English proficiency test
GMAT and GRE scores are NOT required
One recommendation letter
Personal Statement (submit a written 1,000-word Personal Statement outlining current job and responsibilities as well as personal and professional goals.)
Degree requirements
The 36-credit MSM degree program requires five (5) courses, which includes a three-credit (3) internship or individual job-related project, as well as seven (7) courses.
Required Courses
Note: MSA6701, MSA6702, MSA6703: are available in an online modality; MSA 6704 – Mandatory
MSA 6701 Legal Issues in the Domestic and International Sports Industry
MSA 6702 Sports Administration Research and Policy Analysis
MSA 6703 Financial Administration in Sports
MSA 6704 Internship I or Individual Job Related Project [This course meets the required course for each certificate in the program. It cannot be taken until students complete at least 9-credits, 3 courses in the program]
MSA 6705 Strategic Planning, Implementation and Evaluation [Note: Capstone Course – after completion of at least 27 credits]
Elective Courses
[Only two electives allowed] NOTE: MSA6626, MSA6628, MSA6629, MSA6634, MSA6635: are available in an online modality
MSA 6624 Organization and Administration of Sports
MSA 6625 Physiological Basis of Physical Fitness
MSA 6626 Nutrition for Sports and Fitness
MSA 6628 Valuing Diversity
MSA 6629 Motivation and Performance
MSA 6630 Global Sports
MSA 6634 Sports Security
MSA 6635 Events Planning and Administration
MSA 6636 Internship II
Concentrations
The MSM degree offers three areas of specializations, and students must complete five courses in an area of specialization and the required Internship (MSA 6704) to be awarded a specialization in that area. The areas of specialization are:
Sports Administration
Coaching Theories and Strategies
High School Athletic Director
NOTE: MSA 6704 – Mandatory for all specializations
Sports Administration
[Select Any Five Courses plus MSA 6704 Internship] Note: MSA6601, MSA6602, MSA6603, MSA6604, MSA6606, MSA6607, MSA6608, MSA6609, MSA6610: are available in an online modality
MSA 6601 Organizational Leadership and Team Development
MSA 6602 Facility Development, Administration and Programming
MSA 6603 Sports Marketing and Promotions
MSA 6604 Sports in a Social Context
MSA 6605 Legal and Professional Ethics in Sports
MSA 6606 Group Dynamics
MSA 6607 Human Resource Administration in Sports Organizations
MSA 6608 Sports Risk Assessment
MSA 6609 Communications and Media Relations
MSA 6610 Strategies in Fundraising and Development
Coaching Theory and Strategies
[Select Any Five Courses plus MSA 6704 Internship] NOTE: MSA6608, MSA6611, MSA6613, MSA6614, MSA6615, MSA6633: are available in an online modality
MSA 6605 Legal and Professional Ethics in Sports
MSA 6608 Sports Risk Assessment
MSA 6611 Coaching Leadership
MSA 6612 Coaching Theory, Methods and Issues
MSA 6613 Coaching Psychology
MSA 6614 Assessing Human Performance
MSA 6615 Effective Team Administration
MSA 6633 Weight Training and Conditioning
High School Athletic Director 
ONLY NJ certified teachers are eligible for the high school athletic director certificate.  All courses available in online modality.
[Select Any Five Courses plus MSA 6704 Internship. Courses completed would fulfill the NJ Supervisor Standard certificate requirement.] NOTE: EDUC6702, EDUC6703, EDUC6704, EDUC6718: are available in an online modality. EDUC6607: MSA department requirement for minor or certificate.
EDUC 6702 Curriculum and Instruction Theory and Practice
EDUC 6703 Supervision of Instruction and Personnel Evaluation
EDUC 6704 Change: Curriculum Development and Program Improvement
EDUC 6718 Curriculum Program Evaluation and Student Assessment
MSA 6607 Human Resource Administration in Sports Organizations
Study Abroad at Wroxton
We have a study abroad class built into our curriculum. Any of our students (MSA, BA/MSA, or BA) can take the course.
SPAD 4000 International Sports Administration (3-credits)
MSA 6630 Global Sports (3-credits)
8 Perfect Days in England. Learn about sports based cultures and history! Explore sports business opportunities! Some of the sites we visit include, but not limited to:
Wimbledon Lawn Tennis Museum 7 Tour
Queen Elizabeth Olympic Park Stadium
Villa Park – home of the Aston Villa Football Club
The World Rugby Museum
Silverstone Motor Racing Circuit
River and Rowing Museum
Career options
Athletic Director
Brand Marketing Manager
Media Relations Director
Sport Event Manager
Tournament Director
Testimonial
"Fairleigh Dickinson's MSA program gave me an opportunity to pursue my passion. I am grateful that I received a great education and obtained key internships."
– Bryan Wasyluk, Manager Arena Operations, Barclays Center
Contact Information
Robyn Lubisco, Ph.D, Associate Professor, Florham Campus
201-692-7180 (Metro Campus)
973-443-8971 (Florham Campus)
Contact Information
J.C. Kim, Professor, Metropolitan Campus