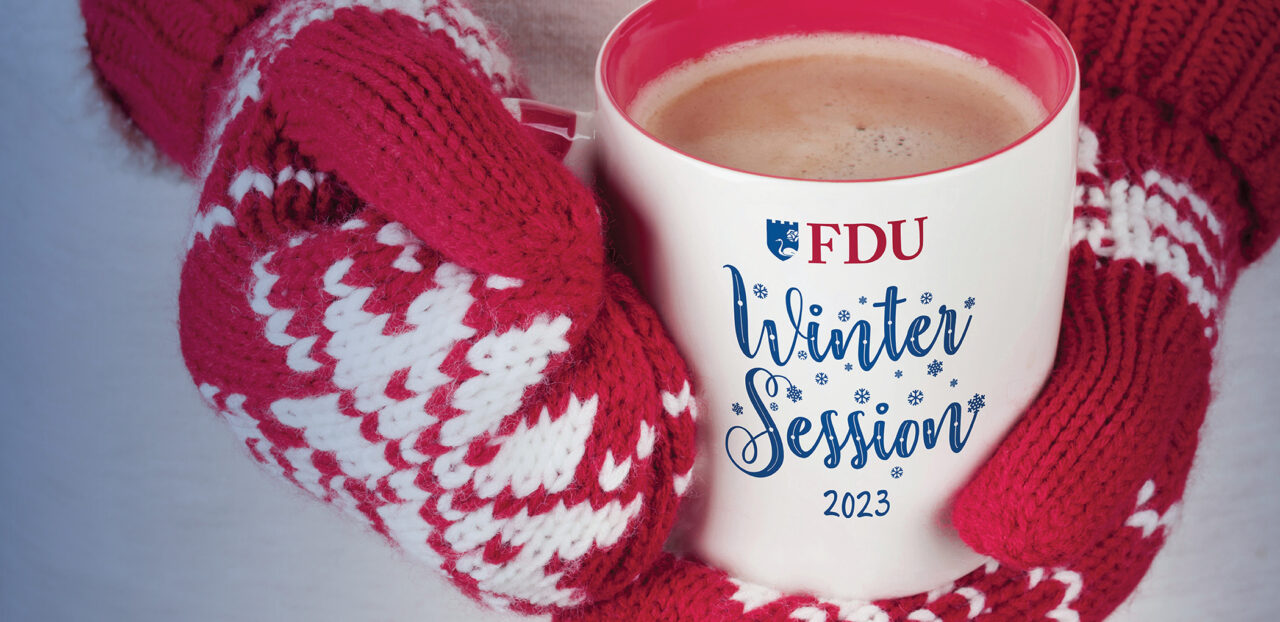 January 3 to January 19
FDU offers a selection of its most popular courses during the January winter session, on both of its Northern New Jersey campuses AND online. Choose from undergraduate or graduate courses in a wide range of fields and degree programs.
Classes are typically scheduled Monday through Thursday, so you still have your January weekends.
Registration for Winter Session courses starts November 7, 2022.
Three Weeks, Three Credits
Lighten your course load for the spring or fall.
Complete a whole class in just three weeks in January.
Earn course credits while you are home for the winter break.
Stay on pace to Go for 4.
See Scheduled Courses at Self-Service
Many undergraduate courses and some graduate courses are three-credit courses that can be completed in January before the 2023 Spring semester starts:
See undergraduate courses scheduled.
See graduate courses scheduled.
Or go direct to Self-Service. In the Term field, choose Wintersession 2023.
Take a Winter Session Course at FDU
Currently enrolled FDU students
Please contact your academic adviser for assistance, then use Self-Service to register. Online registrations are accepted up to the first day of class.
Visiting students from other colleges and universities
Apply now through the start of Winter Session. Registration begins November 7. See Visiting College Students.
Winter Session Tuition and Fees
The tuition for a Winter Session course is determined by its number of credits, the level of the course (undergraduate or graduate), and the college or school through which it is offered. The Office of Enrollment Services publishes the schedule: