Fairleigh Dickinson University has entered into agreements with universities around the world. These agreements generally provide for exchange of students, exchange of faculty, joint research projects, and general cooperation in educational undertakings. The following list contains some specific additional highlights of each agreement and developments within it.
Active Partnerships
Germany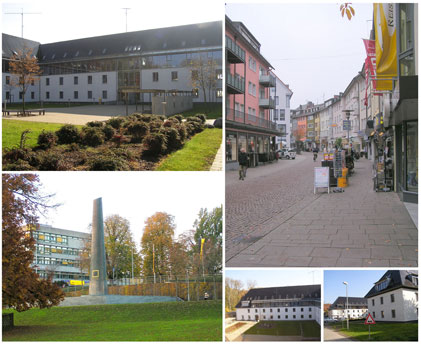 Zeppelin University is a state-recognized and privately funded endowment university bridging Business, Culture and Politics. Zeppelin University defines itself as an individualized, international and interdisciplinary educator of well-rounded decision makers and creative innovators in the fields of business, culture and politics, as well as a multi-disciplinary research institution exploring issues relevant to society. Zeppelin University is a "Pioneering University" which focuses on the special interests and skills of students and researchers. Our objective: the uncompromising pursuit of academic curiosity and excellence. In 2010 and 2011, ZU was the first German university to successfully conduct a separate accreditation procedure with the German Council of Science and Humanities for the right to award doctorates.
France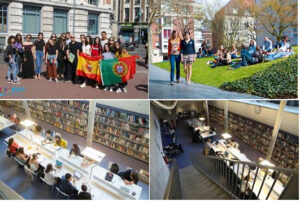 IESEG offers more than 20 degree programs on the Lille and Paris-La Défense campuses: Grande École Program, 3-year Bachelor, Specialized Masters, Executive Masters, MBA, as well as Executive Education opportunities. IÉSEG School of Management is one of the top Business Schools in France, ranked 6th in 2012 by leading student magazine L'Etudiant and ranked 24th in 2013 by the Financial Times.
Spain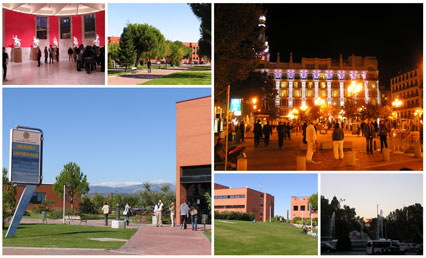 Alfonso X el Sabio University (UAX) was the first private Spanish university authorized by the country's parliament in 1993. Located in north-east Madrid, in Villanueva de la Cañada around 30 kilometres from the centre of the capital, its campus includes green space, modern facilities, sports facilities, university halls of residence, specialized laboratories in the different disciplines and multimedia classrooms.
Netherlands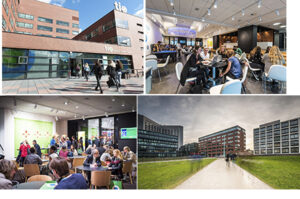 Tio is one of the most prestigious universities of applied sciences in The Netherlands. Satisfied students and quality of education are the key. Tio has now been pronounced Best midsize school for higher education by the Higher Education Guide 2015 (Keuzegids Hbo). Tio has achieved this by receiving excellent scores for all the bachelor courses.
Italy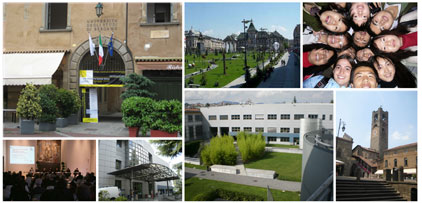 The University of Bergamo is located in Lombardia, a region in Northern Italy with more than 10 millions inhabitants and one of the regions with the highest GDP pro capita in Europe. With a history older than the foundation of Rome, Bergamo grew as a key town in Medieval times and is now a bridge between Western and Eastern Europe: its airport is the Southern Europe hub for Ryanair and other low cost airlines, turning over 9 million passengers in 2012.
South Korea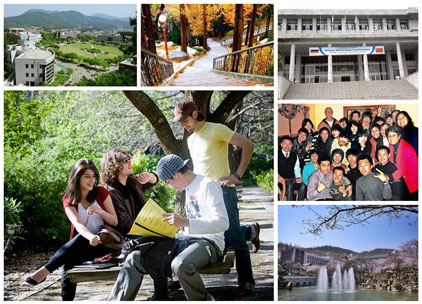 Kyung Hee University is a private, research university encompassing an educational system from kindergarten to graduate school with campuses in Seoul, Suwon, and Gwangneung (on the outskirts of Namyangju city), South Korea. Kyung Hee has 24 colleges, 71 departments and majors, 65 master's and 63 doctorate programs, 18 professional and special graduate schools, and 43 auxiliary research institutions.[citation needed] The university counts Jason Barker and Slavoj Žižek among its renowned international professors.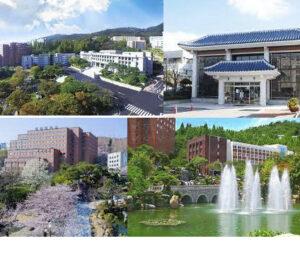 Kyungnam University is a private university located in Changwon (Masan), the capital city of Gyeongsangnam-do, South Gyeongsang or Gyeongnam (Kyungnam) province, in Southeastern South Korea. Kyungnam University is well known for its College of Education and College of Business, which is widely considered to be one of the most prestigious program in Gyeongsangnam-do. Its College of Education was ranked second in Gyeongsangnam-do and 36th nationally by JoongAng Ilbo University Ranking Evaluation in 2010. In Business school Ranking Evaluation by The Hankyung (Korea Economic Daily) Business Weekly in 2009, its College of Business has ranked 1st in Gyeongsangnam-do and 31st nationally.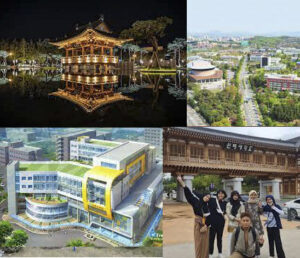 Chonbuk National University is a national research university founded in 1947, located in Jeonju, South Korea. As the flagship national university for the Jeollabuk-do province (Chonbuk means Jeonbuk for Jeollabuk-do), Chonbuk National University has been ranked 501–550th in the world by QS Top Universities Ranking in 2010.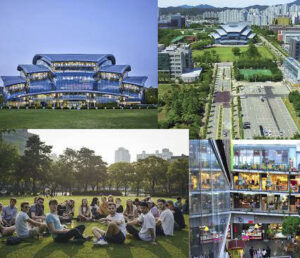 Sungkyunkwan University (also known as SKKU or simply Seongdae) is a private research university with campuses in Seoul and Suwon. Originally, it was founded in 1398 by the Joseon Dynasty located in the heart of central Seoul. It was authorized as Sungkyunkwan, the foremost educational institution of Joseon, by the great code of the state administration pertaining to the royal assent.
Georgia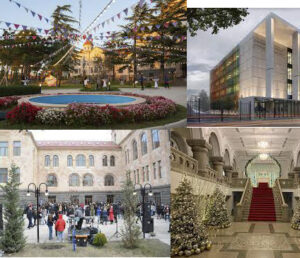 Caucasus University currently consists of eight schools: the School of Business, the School of Law, the School of Media, the School of Technology, the School of Governance, the School of Social Sciences, the School of Tourism and the School of Healthcare and offers degree and certificate programs. Its curriculum is supported by participation in international programs and by visiting professors.
Mexico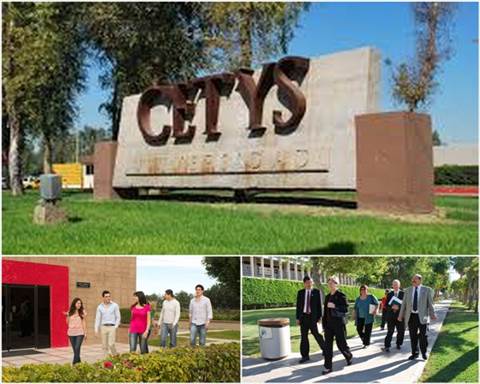 Located in the state of Baja California, México, and with campuses in Mexicali, Tijuana, and Ensenada, CETYS University currently offers undergraduate and graduate degrees in Business and Management, Engineering, and Social Sciences and Humanities, as well as a High School offering the International Baccalaureate program. It is currently the only institution in Mexico accredited by the Western Association of Schools and Colleges (WASC). It is one of the few universities in the country that have been accredited by international accreditation agencies. It is well known for its internationalization programs, as well as its strong ties with both the industrial sector and the community.
Dominican Republic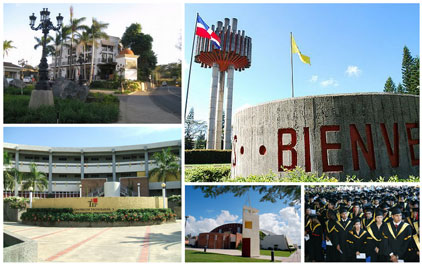 The Pontificia Universidad Católica Madre y Maestra is the first private,Roman Catholic, coeducational, university in the Dominican Republic. The university grants undergraduate, graduate, doctoral, and professional degrees through three campuses. Its main campus is in the city of Santiago de los Caballeros, and it has smaller campus in Santo Domingo and an extension in Puerto Plata.
Costa Rica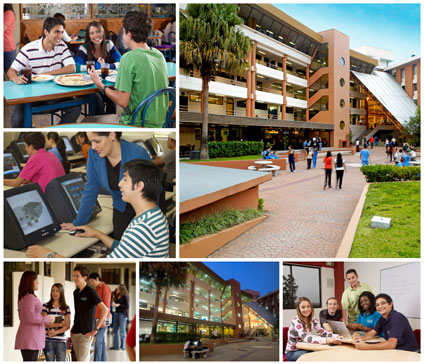 In comparison to other private universities in Costa Rica, employers prefer ULACIT engineers, business graduates, and English-speaking professionals (Revista EKA, edition 298.) In 2004, the Costa Rican Chamber of Commerce conferred upon ULACIT the Education Award, while considering ULACIT the educational institution which had, in the past five years demonstrated the highest academic quality. ULACIT was nominated for the same award again in 2009
Brazil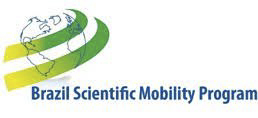 The Brazil Scientific Mobility Program (BSMP)* is a one-year, non-degree program for Brazilian students to study abroad in the United States. BSMP is part of the Brazilian government's larger initiative to grant 100,000 Brazilian university students the opportunity to study abroad at the world's best colleges and universities.