Florham Campus Virtual Events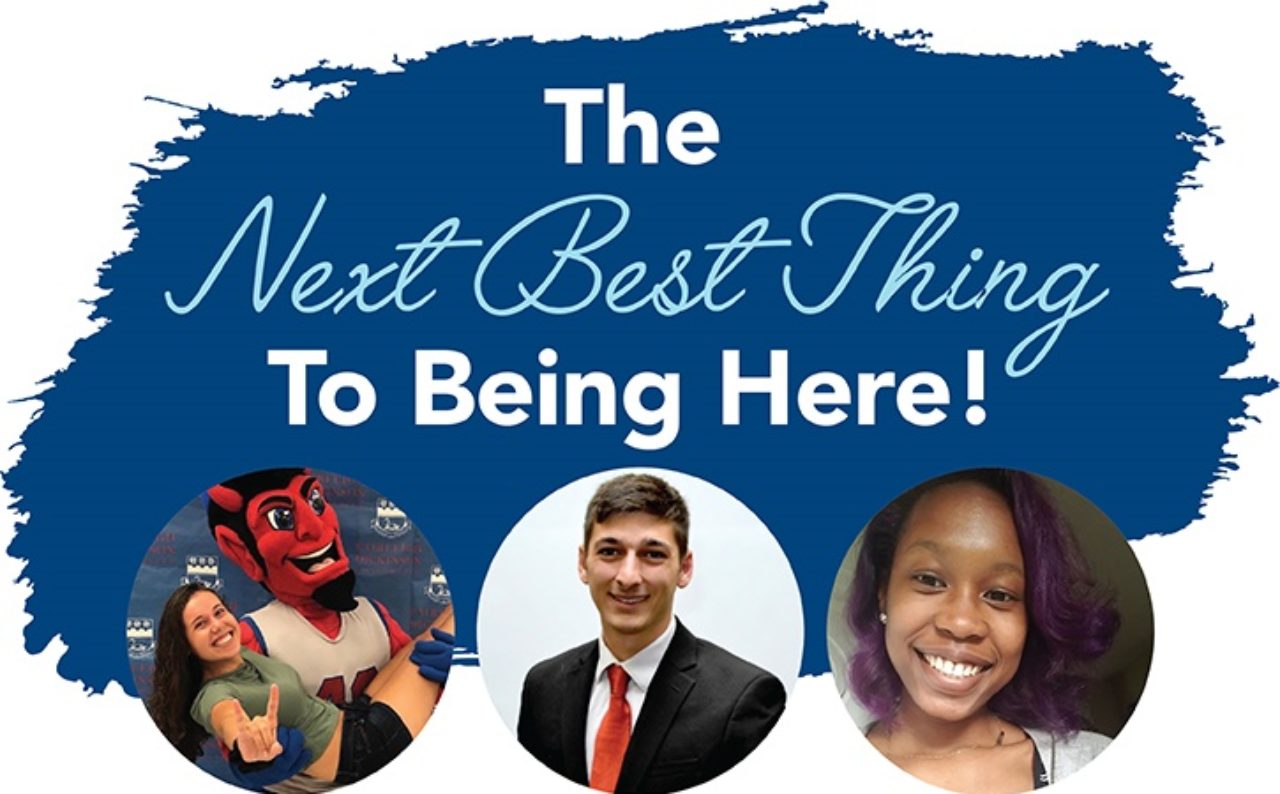 Stay connected with your FDU community through these virtual experiences!
Choose from the list of options on this page to participate in various live Zoom sessions, chat with students and staff, and join us on social media.
Virtual Admitted Students Experience
Enjoy an interactive experience filled with everything you need to know as you get set to join us at FDU! Explore everything from student life and housing to athletics and study abroad with videos, fun facts and interactive maps.
Virtual Information Sessions
Learn everything you need to know about FDU with a Zoom Session! Click the link below and in the "Attend A Virtual Visit" dropdown, choose from the "Live Sessions for Admitted Students" option.
Discover Your Major
Learn more about your major by speaking with your future faculty and classmates.
One-to-One Chats
Access FDU Students and Staff every day! Ask them about campus life, important next steps, and about their FDU experience. Create an account and begin chatting. It's easy!
Choose a student or staff member.
Join FDU's Class of 2025 Facebook Group
Engage with FDU students, admissions counselors and other admitted students about life, next steps, and more!