Room size: 12′ x 15′
"The Twomblys" are two adjoined traditional-style residence halls, coed by floor, with double rooms and common bathroom facilities. One of the favorite parts of the Twomblys, for some, are its extra-spacious rooms.
Twombly Lounge
A large lounge located on the lower level connects Hamilton and Florence Twombly. Renovated in 2015, Twombly Lounge features comfortable seating and a large projector and screen for movie nights and other programs throughout the semester. In addition, the lounge's "study side" includes large tables and seating for collaborative study, as well as individual study corrals.
Cardio Room
The Twombly Lounge also hosts a 24-hour access Cardio Room. The Cardio Room includes bikes, ellipticals, medicine balls, a stair climber, treadmills, and televisions.
Twombly Room, overhead view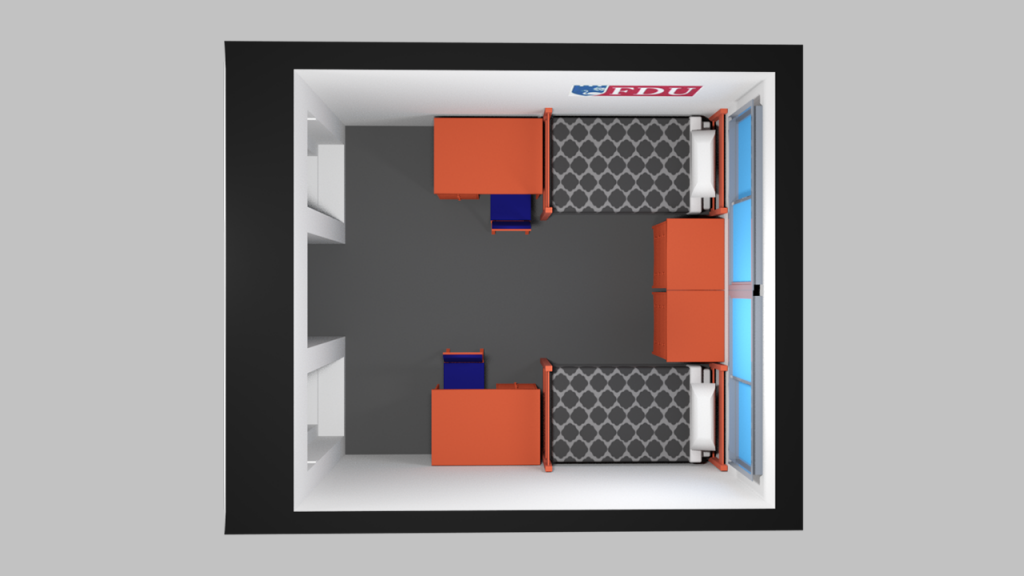 Twombly Room, perspective view