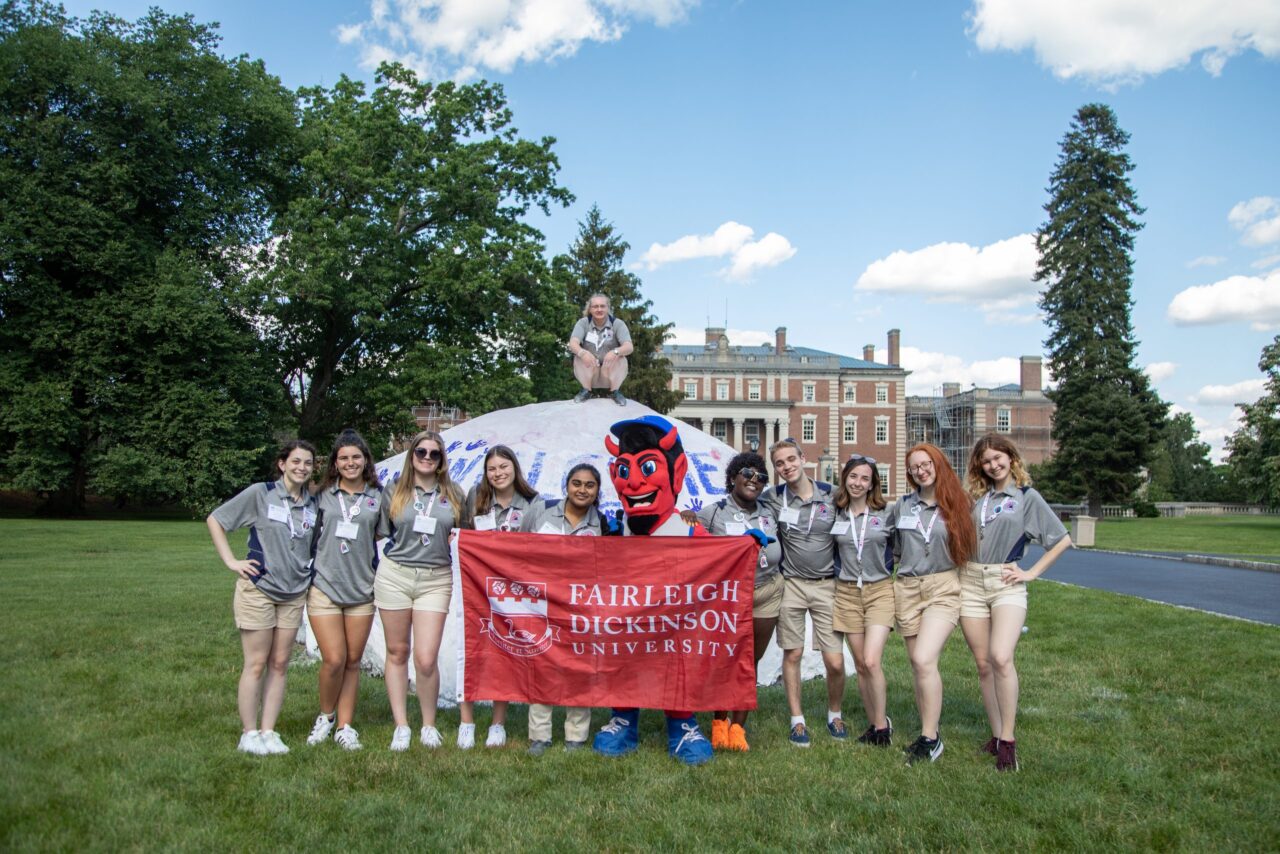 Families of incoming students will have the opportunity to complete an online Orientation module. This module will provide helpful information to assist your student as they transition into our FDU community. We have also included supplemental presentations linked below to provide further information on important topics.
We encourage family members to log into the orientation module by clicking "Enter as Guest" in order to get a feel for what students will experience during their time at FDU. These modules will give you more information on what your student needs to know to be prepared for their first semester at FDU and beyond.
Summer 2024 Orientation Dates:
June 27, 2024: Becton College, Psychology, FIS, Silberman College of Business, Nursing and Allied Health.
July 11, 2024: Becton College, Psychology, FIS, Silberman College of Business, Nursing and Allied Health, Latino Promise.
July 16, 2024: Becton College, Psychology, Silberman College of Business, Nursing and Allied Health, Hospitality/Tourism, Sports Management, Transfers.
July 18, 2024: Becton College, Psychology, FIS, Hospitality/Tourism, Sports Management.
August 22, 2024: (Virtual) – All Majors
What to expect
Understand your FDU billing and tuition information
The Office of Enrollment Services is responsible for three primary areas at FDU. Enrollment Services registers all students for classes. The office is also responsible for billing and collection of student accounts. Additionally, the office maintains student academic records.
Office of Enrollment Services [973-443-8600]
Campus Involvement
The Office of Campus Life creates opportunities out of the classroom for students to get involved, as well as encourages students to connect with one another along diverse interests. Learn about Devil Days and the Office's philosophy regarding the role campus involvement plays in your student's time at FDU and beyond. Other topics include the 50 clubs and organizations, the Florham Programming Committee, Greek Life, and Intramurals!
Office of Campus Life [973-443-8575]
Safety on Campus
The Office of Public Safety provides 24/7 assistance to the Florham community. Learn more about the services they provide to your student. Security measures will be explained and time will be provided for questions.
Office of Public Safety [973-443-8888]
Academics at FDU
This session will discuss the important changes your students will go through as they transition from high school to college students. The Academic Support Center will detail the services they offer.
Academic Support Center [973-443-8538]
Housing and Move-In
Will your student be a resident of the Florham Campus in the Fall? Are you considering that option? Find out the benefits of living on campus as well as some of the procedures and rules one should follow to become a successful resident of the Florham Campus. 
Housing Office [973-443-8586]
Campus Wellness
The Wellness Center assists in providing students with physical, psychological, and emotional care. The resources and services they provide assist your student in better understanding their health, stress, relationships, nutrition, and many other topics.
Health Services [973-443-8535]
Counseling and Psychological Services [973-443-8504]
Career Development
The Office of Career Development provides students with the assistance they need to take what they are learning in the classroom and infuse it into their career pursuits. Learn more about how FDU prepares your student for a return on their investment. Career Development aids your student in achieving success beyond FDU.