Global Vision Trade Mission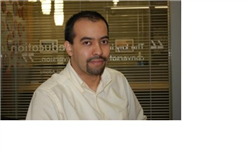 Fairleigh Dickinson University Vancouver student Javier Torres is getting ready for an experience of a lifetime. Later this month Torres will participate as one of a select group of students from across Canada to take part in a trade mission to Panama and Ecuador with Global Vision Canada.  Global Vision, an organization founded in 1991 by Member of Parliament Terry Clifford, provides youth with real world experience, mixed with meaningful connections between business, development,  academic and student leaders. Global Vision has trained over 20,000 youth, many who have participated in trade missions and APEC Summits in over 22 countries (www.globalvision.ca).
Trade mission delegates such as Torres will work along with honorable Canadian representatives, and travel to foreign markets where they have the privilege to meet with local industry and government leaders seeking business opportunities on behalf of Canadian businesses. While in foreign countries, delegates of the Junior Team Canada missions with the support of the Canadian Consulates and Trade Commissions will promote solidarity and cultural understanding between Canada and the visited nations. The work and efforts performed by Junior Team Canada and its delegates in foreign markets have been recognized and applauded by honorable Canadian officials such as Canada's Prime Minister, Stephen Harper.
In preparation for his program Torres has received sponsorship from local businesses. During his visit he will use this opportunity to represent and help promote those businesses. "This is a great opportunity for businesses to be introduced to these markets and to help develop new relationships." says Torres.
A native Colombian, always has had a strong interest in building cross cultural understanding and in international business.  While his family operates a successful bicycle manufacturing business in Columbia, after high school he moved to work in North Carolina. His desire to learn more about  international business encouraged Javier to move to Vancouver to pursue a University degree in Canada. Javier is currently attending the Silberman College of Business at Fairleigh Dickinson University's Vancouver Campus  www.fdu.edu/vancouver . He is enrolled in the Business Administration Program with a concentration in International Business and Marketing. An honors student, Javier was chosen from more than five hundred candidates around Canada by Global Vision to establish commercial relationships among Canadian businesses operating in the Province of British Columbia and businesses in Latin America. Javier has welcomed this new challenge in his life with open arms and he is confident that his people, sales, and language skills will allow him to establish commercial relationships that would be fruitful for Canadian and foreign market businesses.